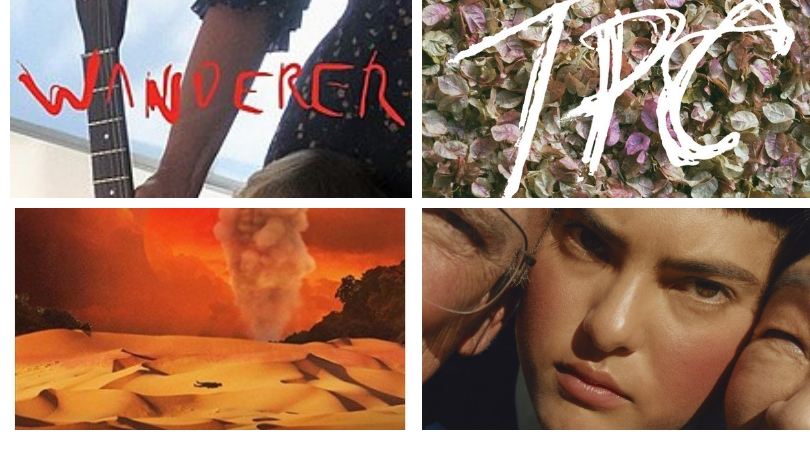 Miya Folick – Premonitions
Folick could easily be held up to contemporaries like Angel Olsen and St Vincent, and her earlier singles like I Got Drunk share a similar sound to Fiona Apple while injecting a unique anxious pace that invokes self abandon, but on the recent Premonitions, she is definitely channeling some Florence and Machine and it's a stronger album. In fact, it's excellent. Thingamajig sets things straight right away – her vocals are unreal. Cost of Your Love is intoxicating, Leave the Party is a radio-friendly one that shows what pop songs can aim for, and Baby Girl is a cool tune that could find a home on a CHVRCHS album. "Shave my head in your bathroom/sweep my hair under your bed/look into the mirror until I forget" she sings with conviction on Stock Image, one of the highlights on Premonitions.
Advertisement
Mumford and Sons – If I Say
This is the first single off the upcoming album, and based off this tune, I'll likely hate the whole album. Mumford and Sons have moved far away from the sound on their first album, Sigh No More, that did owe a lot to Old Crow Medicine Show but made it sound more exciting. I loved where they started, but like other bands that have found international fame like Kings of Leon and of course, U2, the music becomes written for stadiums. In this case, it falls flat for stadium rock and for music lovers.
Cat Power – Wanderer
"Not really sure how to feel about it/something in the way you move/makes me feel I can't live without you" she intones on Stay. I'm not really sure how I feel about this album yet, but I feel I can live without it. Chan Marshall has had a hard time keeping her record label interested in her music. They didn't want to produce her most recent album so she went ahead without them. It's sparse, it's delicate, but it's not her strongest effort. It lacks the engine of a Lived in Bars or Greatest, although Stay is a strong first Spotify single. She released Woman first on Youtube, which enlists Lana Del Ray, but doesn't keep my interest with the repetitive chorus.
Shad – A Short Story About a War
"Damn it feels good to be back/Damn it feels good to be black" Shad rhymes on his newest and most mature effort, a concept album about a future war with "everyone frightened to their core". Damn it feels good to listen to this album! It's his first since 2013 – that's too long for Canada's cleverest rapper. Sonically, he's approachable; lyrically, he's sharp, current, and literary. But most of all he's woke as fuck. On this effort, he's joined by Canadian notables and previous Polaris winners like KAYTRANADA and Lido Pimienta. I've been waiting for another Shad album for five years and this one was worth the wait. It'll last me the next five.
Tokyo Police Club – TPC
Is Tokyo Police Club Canada's Spoon? They're definitely one of the most exciting Canadian bands producing music these days. They don't have as much consistency in their output and they don't have nearly as much output, but TPC follows Forcefield's fun energy and if this momentum continues into their catalogue, they'll quietly become Canada's ambassadors of indie rock.
Written by Jesse Wilkinson