The birth of my first child was a really stressful one. Without getting into the nitty-gritty, you could say my wife and I were stressed when push came to shove (ugh, pun!) and the scene went from an idyllic birth zone into a fragmented battle zone where caring for my wife became an urgent priority. I had never changed a diaper, suddenly shirtless with a newborn in my arms while a wall of medical staff formed between my partner and the 9.1 pounds of human she'd grown.

We were very fortunate that day for two reasons. One, everyone's healthy and happy these days, and two – we had our midwives present. They were the coolest heads in the room, not only supporting the OB team in those moments of frantic energy but comforting and updating a scared-shitless little boy holding an infant while they did it. They were able to masterfully balance their profession with a blanket of humanity that I'll never forget. Fast forward two years and we were requesting our midwife team for a second round, not really willing to do it without them. We consider both teams of midwives pseudo aunts to our daughter and son. They're there in the photos, they're in our memories of the day, and they were there before and after things got real.

Midwives Grey Bruce has been helping delivery midwifery care to the Grey and Bruce area since 1986. If you're not familiar, they provide supportive prenatal and postpartum care to young families, attend births and are trained in the detection of irregularities in mom and baby. Regulated by the College of Midwives of Ontario, a big part of what they do is promote and encourage informed choice decision making, championing your choice of birthplace, and the practice of evidence-based obstetrics. Our local Midwives are also committed to teaching midwives new to the profession, providing supervised clinical experiences for midwifery students. They're absolute workhorses of pre and postnatal care, on-call 24 hours a day, and provide all the available services for low-risk obstetrics and newborn care, and they do it by working closely with other professional care providers – like the world-class Obstetricians and Paediatricians from Grey Bruce Health Services – to ensure the optimal health and happiness of mom and babe.

I'm sitting in the Milk Maid in downtown Owen Sound with Amy Belair, a midwife with Midwives Grey Bruce to chat about the profession, it's future in Ontario, and some of the instances that make it worth fighting for. First on the docket is inevitably the Ontario government's recent cuts to Midwifery funding. It's not as open and shut as the mainstream media would have you believe, but it was a hit to the practice that shouldn't be ignored.

Advertisement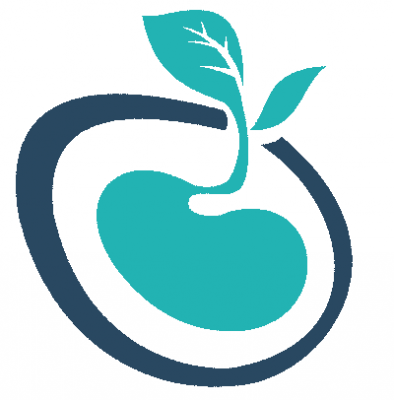 In November of 2018, the Ontario Ministry of Health and Long-Term Care informed the College of Midwives of Ontario it would no longer be provided with operational grants, as per a widespread CBC article. The college has historically received annual grants from the ministry for the last 25 years and said the loss of that funding means a "significant" slash to the overall budget which will force the College to operate with a deficit until at least 2021. For the record, we're talking about less than $800,000 annually – peanuts in the province's budget – the College only received $799,415 from the Health Ministry in 2017/18. What that cut means to midwives in Ontario is that they'll be on the hook for increased professional fees, upwards of $2,200 each annually.
Countering with some damage control, the ON government announced in June of 2019 measures to fund "$28 million to expand midwifery services throughout the province."
"The plan for the [three year] budget is already in place and this is the third year, when they said they're putting all this money toward midwifery, really it's just the money that's already allotted in the budget for this year – so it's not new money at all," says Blair. "They clawed back a lot of practices requests to grow, based on the need as demonstrated by their given catchment area."
Locally, Midwives Grey Bruce requested funding for a 12th midwife based on caseload, and a new registrant position for a new graduate. Both were denied.
"It's challenging because there's an increase in demand for midwifery services and not a lot of support from the government to fund new midwives, even though that saves them a lot of money because we do home births and work to minimize interventions," says Belair.
But hey – it's not all on the Ford Conservatives. For the last 14 years, various iterations of the Ontario provincial government, including the McGuinty and Wynne Liberals, haven't bothered to renew a contract with Ontario midwives, despite the profession becoming a regulated healthcare profession back in 1994.
Budgets aside, the team at Midwives Grey Bruce is a wildly dedicated bunch and it's clear they love their job and the support they're able to give in the community. Locally, midwives work in teams of three to not only ensure there's a reasonable understanding at least one of your midwives will be at the birth of your child in the event of a 'birth storm,' but also so you and your partner can get to know your team. Knowing who you're dealing with is a big part of midwifery care – there's a chance to get to know someone this way, understand their wishes as new parents, and a much larger time frame for the team to understand and help curate the best birth journey possible with experience, some coveted insider knowledge of the whole process, and a few sets of ears to listen to what's been going on with the pregnancy.
"[Having the same team] means you're not having to re-explain your story over and over every time and you feel like you know somebody and trust them and they know what's going on with you," says Amy. "It's really nice to be able to take the time and explain what's going on in the pregnancy to our clients… We stagger our appointments to be about 45 minutes long so we have ample time to answer those questions and have informed choice discussions… We like to explain why we do a given test, what it means, what the follow-up is, the risks and the potential benefits of knowing. Hopefully, our clients don't feel like passive passengers in their experience of prenatal care."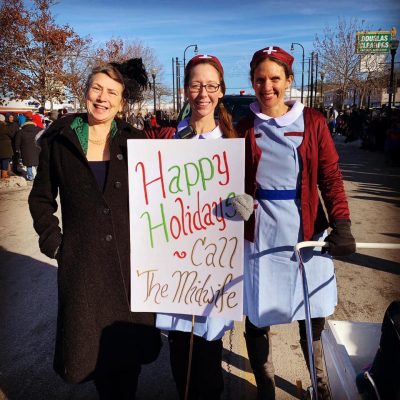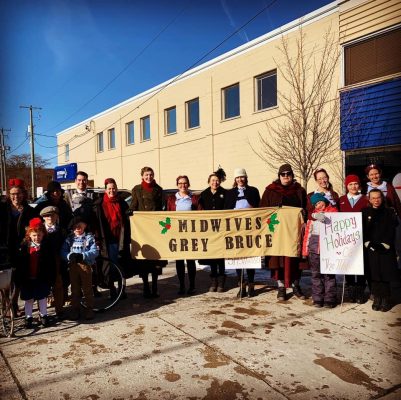 One of the most profound benefits my wife and I enjoyed being with the midwives was postnatal care. The OBGYN team at the hospital here in Owen Sound is second to none, and delivers fantastic care – but Amy tells me as professional and lovely as the OBs are, their training focuses on pregnancy and pregnancy alone.
"Once the baby is born they don't have any training beyond that. You don't see them in the postpartum anymore except when they discharge you from the hospital and determine you're not at increased risk of bleeding, etc, etc. After that, you go home with your baby, and if it's your first baby it can be pretty stressful," she laughs. "It's like: 'here you go. Sink or swim. Hopefully we don't see you later.'"
Midwives show up at your house about three times in the first week following the birth and another visit on day 10 or 11. They help with breastfeeding issues, they listen to your concerns and address them as best they can, they check in on the little one with various at-home tests in an effort to keep you comfortable, at home, and feeling as in control as you can. That stuff goes a long way.
Midwifery is at a bit of a crossroads. The model of care that outlined its regulation as a profession is quickly being outgrown by the demand for the service. Early midwives were the birth professional equivalent of hustlers in the early days, seeking out clients and providing exemplary care, in part because "they had to," says Amy. These days it's more wait-lists and scheduling care thanks to increased – and well deserved – demand, but that can put a huge strain on midwives and burnout is becoming a factor in how they're able to run their respective practices. That means midwifery is well-poised to evolve in the next ten years. Amy hints that evolution could include more care and professional advice outside of birth and pregnancy to include support for birth-control education and prescription, administering sexual health tests, and working in supportive care capacities for clients dealing with complicated births and losses.
"It's such a huge honour to witness the entry of a new human into the world. It's an incredible privilege, and to also treat people well – it's such a vulnerable time and a transformative time for both parents and it makes all the difference to be treated well and with respect, and to feel informed and trust the people who are guiding the process along. I became a midwife because I had my first baby at home with a midwife," says Amy.
She sits for a second, silent and contemplating that moment in time.
"It really changed my life. It made me realize how strong I am. It was such an empowering experience and it set me up to go into motherhood with so much confidence. I felt like I wanted to provide that for other people, too."
—
Words by Nelson Phillips.
Feature photo by Melissa Crannie