Here's a story for you: girl walks into a cheese shop in Owen Sound and runs into seasoned Canadian musician Matt Epp. She's looking for that really good Gouda, but what she comes away with is a budding friendship and the awareness that they need to write a song together. So they do, and he invites her to open for him at his sold out show at Heartwood Hall.
The show was last night and the girl is Leah Mathies and she did more than just open for him. She was present most of the night filling in for the female vocals on songs such as The Sound (replacing Faouzia) and When You Know (replacing Serena Ryder), and helping close out the night with a dedication to Tom Petty.
Epp joined her on stage to perform The Bell, after she began the night with a few of her own, such as the haunting Connecticut and the beautiful Baby. "Those are some heavy songs" she says, so she lightens things up with a cover of Eminem's Lighters and while it probably isn't the right demographic to appreciate an Eminem cover, it goes over very well.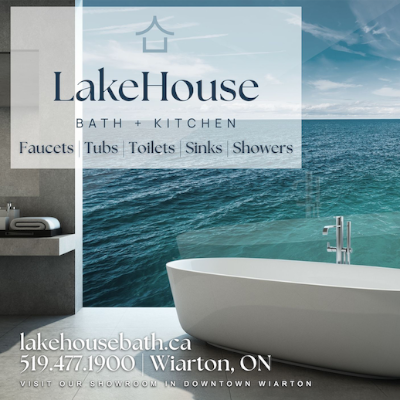 Mathies mentions she's going down to Nashville in a few months to pursue her dreams as a singer/songwriter. It's a big move from the farm where she she grew up just outside of Owen Sound. Maybe she'll wander into a cheese shop down there and run into Sturgill Simpson or Kacey Musgraves (I'm assuming they both live there for some reason) and end up opening for one of them soon.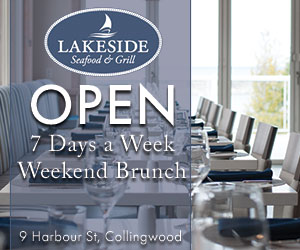 When The Bell ends, Epp remains on stage and invites his bandmate, Joel Coutoure, up. Couture translates as 'fashion' in English, so he goes by that moniker and you'll see that name on clothing items that the two wear, including Epp's staple jean jacket.
This was a night for Epp to promote new material from a few different projects he's working on. One of which is a limited edition album called Rubber and Chrome that's an initiative to raise funds for his upcoming 2018 record.
Rubber and Chrome refers to the motorcycle trip he took this past summer, and includes 9 acoustic solo tunes. He played a few from it last night including Handmade about his daughter, and Dead Road about a trip to a folk festival where he sings "Rubber and chrome/you brought me far away/took me all the way/take me home." If you know much about Matt Epp, you know that being away from his family is very difficult, so the need for the road to take him home is really felt on that one. In fact, his Grand Prize winning song 'The Sound' at the International Songwriting Competition was about a conversation with his daughter, Luma, while he was away touring.
Mathies joins Epp for that one and for the touching Closing Out the Night about struggling with mental health. The highlight of the evening was Epp's new single Unnatural. I think this is Epp at his best. The lyrics are poignant and driving, and the song gives me chills every time I hear it. When I think of powerful songs of 2017, this one is right up there. "There's more of us than there are of them/take a minute let that sink in," he repeats on this call to arms. It's the simple realization that we have more power than we think, and it's innately part of us to exercise that power. "It's natural we stand/natural we rise," he professes.
The energy is high at this point, and it's a good time to bring out Rob Elder on drums and Morgan Barrie on guitar to get loud for a few tunes. Both Elder and Barrie have albums coming out in 2018 as well, so between the three local artists, you'll have your playlist full this spring. Maybe add in some Tom Petty because you never go wrong with Petty; at least, Epp thought so and closed out the night with a sweet version of Room at the Top and some words for the late rocker.
Epp is leaving on a tour of Europe soon, but when he's back, you may just run into him at the Milk Maid downtown as Leah Mathies did. Or if anyone takes him up on his pleas to open a donair kebab shop in Owen Sound, I'm sure you'll find him there devouring a kebab or two. But maybe just plan to see him live when he tours his new album in 2018. Based off the new tunes he pulled out at last night's show, this new album's gonna worth a listen or two.
Written by Jesse Wilkinson
Photos by Zak Erb of Stir Them Birds