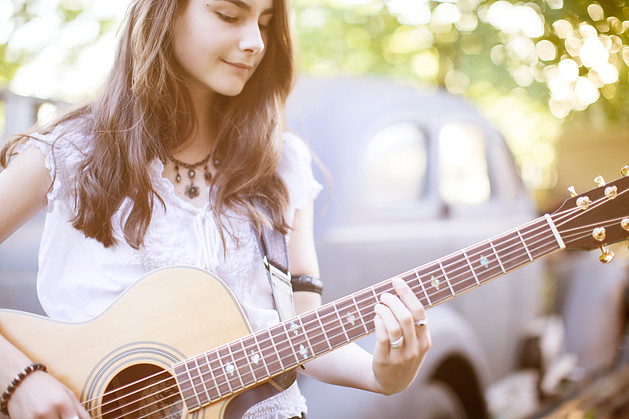 What is there to say about Madison Galloway, except that she does it all?
Armed with her guitar, ukulele, banjo, or harmonica at any given time (she also plays the piano, of course!), she strums her way through catchy folk tunes that she writes, singing of love, hope, and nostalgia. Whether solo, paired, or with her band, The Mud Guppies, Madison is right at home making music. Her debut EP, Who Knows Where, was released a couple of years ago. At just 18 years old, Madison already has an impressive track record, having shared the stage with musicians like Coco Love Alcorn, The Sadies, and Alysha Brilla.
Hailing from Fergus, Madison is Owen Sound-bound on July 29th to play Harbour Nights. This is your chance to see her solo before she hits the Summerfolk Youth Discoveries with her musical partner, Jonathan Markov, as the duo Fork n' Harp.
Advertisement
Check out this video of Madison tearing into her guitar for LZ Blues, a song she wrote.
After seeing that clip, you know this Harbour Nights show is going to rock! Her skill and the joyful energy she puts into her performances make for a memorable experience. Mosey on down to the Owen Sound Marine Rain Museum at 7:00 on Sunday evening (earlier, if you want good seats!) and get ready for some serious talent.
Written by Sarah Goldman
Photos provided by artist