Samantha Colwell-Castles is no stranger to theatre. Since moving to Port Elgin in 2011, she's starred in a slew of local productions, including Bruce County Playhouse's Nunsense and Shirley Valentine, and Owen Sound Little Theatre's Rabbit Hole and The Curious Incident of the Dog in the Night-Time. She even took to the screen in the recent Roxy Presents film adaptation of The Christmas Tree.
But what happened to all that creative energy when live performance everywhere took a two-year hiatus? Naturally, Sam channelled it into writing her first play. After a roller-coaster ride of edits and workshopping, You, Me and a Bit of Driftwood was selected for OSLT's 2022-2023 playbill and is slated to premiere in just a few weeks' time.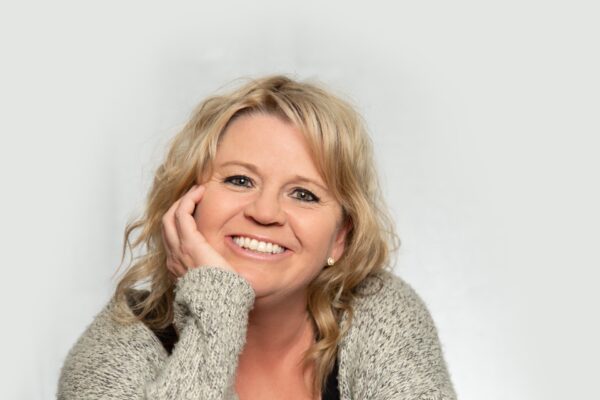 Sam and I sat down before a rehearsal to chat about the journey of bringing her work to life.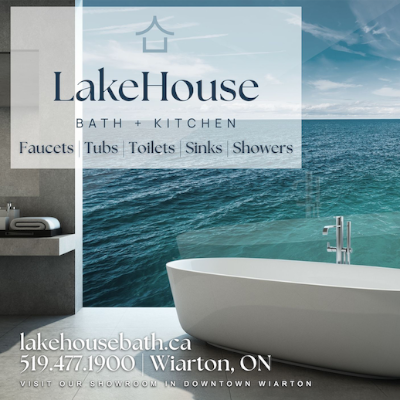 "I had always kind of thought about [writing a play], and I've been keeping a notebook for a long time of just things that people say that I thought were funny, or a story that is kind of initiated by something that happened. And I'd write it down and think, 'Maybe I can do something with that," Sam says. As it turns out, the pandemic provided the opportunity to take the next step.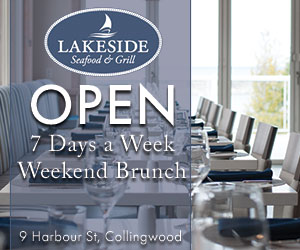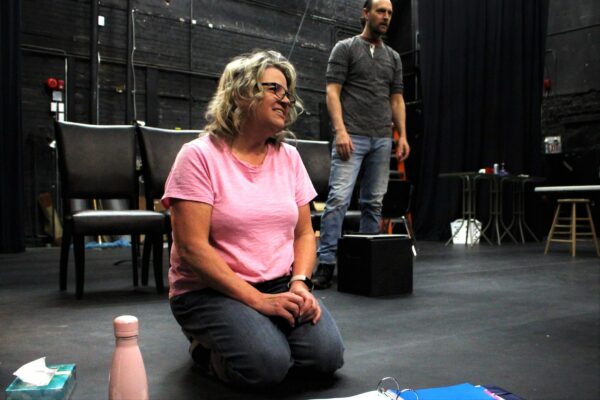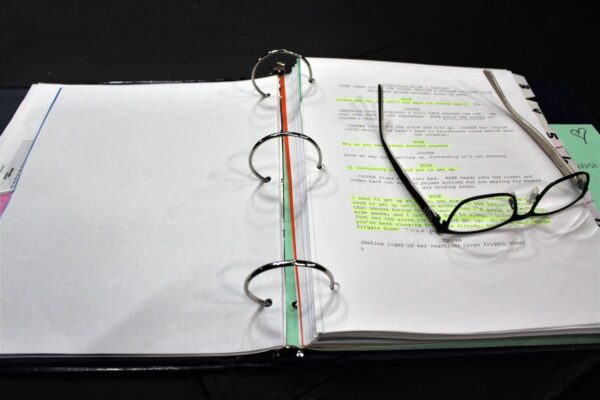 Her day job is with Ontario Health, and like so many others, Sam was called to the front line at the onset of chaos. "Seeing a lot of stuff that was happening in health care, and going into a long-term care home myself and helping, it was just mentally intense for all of us during that time. And I felt like I needed to find some humour in it… So, I just started to write."
What began as a cathartic outlet soon became a solid process. Sam reached out early on for feedback from other creative minds, and she is quick to credit those supports with helping her to bring her play to the stage.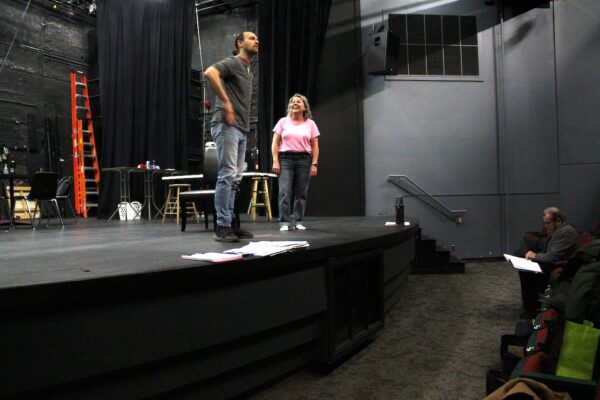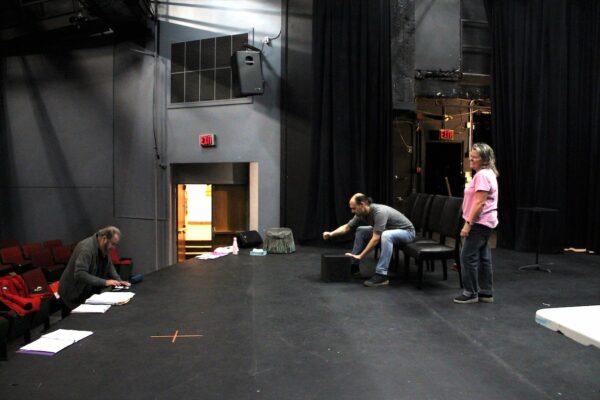 Local directors Bill Murphy, Kevin Haxell, and Christopher McGruer encouraged her to keep working and provided ongoing editing as she wrote and revised. Sam hadn't initially considered submitting her play to OSLT for this season, but with strong backing and another community member, Sheilah Spurr, also pitching an original play, it seemed like the right time to take the chance. Good thing, too, because both You, Me, and a Bit of Driftwood and Spurr's Gorgeous Gallivanting Goddesses were accepted, making local writers a feature of the 2023 playbill.
You, Me, and a Bit of Driftwood centres around a couple, Rose and Cooper, as they navigate obstacles old and new during unprecedented times. While the pandemic does provide the backdrop for the story, it's certainly not the focus. At its core, the play is a picture of human connection and the relationships in our lives. The plot unfolds with laughter and honesty and a few moments that will have you reaching for a tissue. You, Me, and a Bit of Driftwood allows us to see ourselves reflected in the different characters and challenges us to keep a sense of humour and hope.
Sam stars as Rose and is reunited with Cameron Donsberger, who plays Cooper. The pair recently acted opposite one another in The Christmas Tree film, and the chemistry they shared in that production has carried over into the love and banter between Rose and Coop. The rest of the cast is a mix of OSLT veterans and several newcomers, which Sam is thrilled to see. "It makes me really happy. These people can have a go at it and maybe catch the [acting] bug."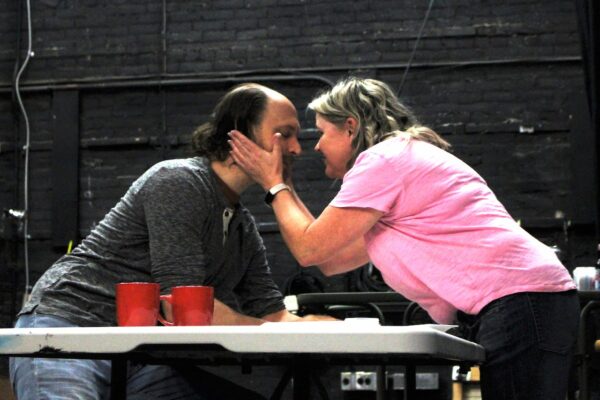 Under the direction of Haxell, and with Sandi Holland producing (whose own playwrighting debut, Love & Luna, premiered at Bruce County Playhouse in December), Sam is experiencing theatre from a different perspective. "It's so weird, sitting and listening to your words coming alive on stage. It's such an overwhelming feeling of satisfaction. Personal satisfaction… You just feel so good about yourself… It's a bit odd though, because I go on stage and I think, 'How do I not know the lines?'" she laughs.
It seems that writing has now become a habit for Sam. Although the production of You, Me, and a Bit of Driftwood is her main focus at the moment, she has several other projects already started, including another play and a short film. As someone who values creative endeavours and enjoys supporting others in their journeys, Sam offers up a simple word of advice to aspiring writers or anyone who might be doubting whether they could actually make a go of it: "Yes, you can. Just start to write."
You, Me, and a Bit of Driftwood runs at the Roxy Theatre in Owen Sound from February 23-25 and March 1-4. Tickets are available on the Roxy website or through the box office.
This heartwarming rom-com with a side of drama has something for everybody, and you won't want to miss this home-grown gem!
Words by Sarah Goldman
Photos by Christopher McGruer