Pop quiz: do you know what livestreaming was called before it was livestreaming?
Adam Ferri, of Big Bay Sound sure does. Hell, he was one of the early adopters back in 2004 when the Internet was just a wee baby. And he adopted that technology so well that he and his old man ran one of the top livestreaming businesses in North America. I mean, when you find yourself working with The Allman Brothers, Eric Clapton and Sheryl Crow, you know you've done something right.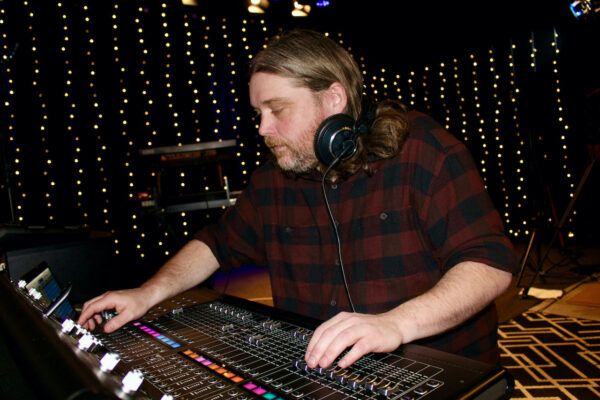 When Adam discusses his storied career in the music industry, his father is the one credited with planting the seed. In a family full of farmers, Dave Ferri became a musician. "His classic line was that he'd rather pick a guitar than an apple," jokes Adam, who soon followed in his dad's footsteps. "I got to sit on the couch and be a fly on the wall and witness the process of people making albums," he says about his family's early analogue studio in Huttonville.
That Adam now spends his days recording bands in his Big Bay Studio is no surprise. He's been working with musicians his whole life. In fact "in the last twenty years, I don't think I've worked a job that in one way or another wasn't associated with music," he says.
Advertisement
His longest and most impactful job was with Gibson guitars as the Entertainment Relations Consultant where he worked alongside the biggest names in Canadian music. His rep in the industry soon took off and he found himself on the road with bands like Bedouin Soundclash. But he told himself that until he worked with Slash, he wouldn't be satisfied. Like me, he spent his youth dreaming of becoming a member of Guns n Roses. He came closer than I did as my high school band only lasted one month while his band enjoyed some big city success. And he did get to meet Slash a few times to deliver some Gibson guitars. But he's still holding out hope that he'll get to actually work with him one day.
"When you find yourself working with the allman brothers, Eric clapton, and sheryl crow, you know you've done something right"
It was around this time that he and his dad started doing something interesting. New technology was changing the music industry and the Ferris were at the forefront. "The cool thing about my dad is that he decided that you can either go down with the ship or you can embrace the new technology," says Adam. Back in 2004, we did our first 'webcast' which is now called livestreaming [there's your answer to my opening question]. We did a webcast weekend…with a different band every hour around the clock for three days." Whether you call that a webcast or a livestream, that's pretty friggin' impressive!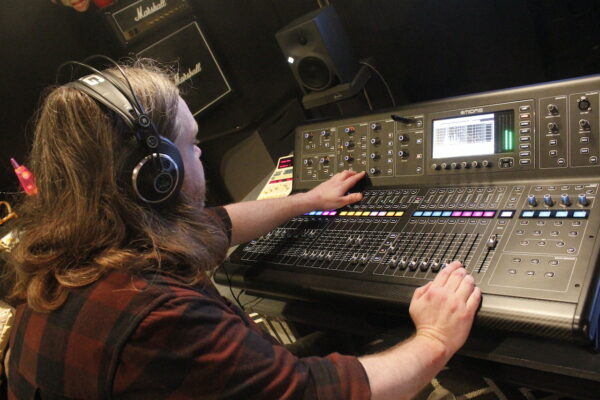 "There was really no one else doing it at that time," he points out. The Rose Theatre in Brampton signed them on for a weekly webcast/livestream, and they soon found there were thousands tuning in from all over the world. It was at that time that Butch Trucks of the Allman Brothers caught wind and invited them down to New York City to help the iconic band livestream shows while they did their month-long residencies at the Beacon Theatre. With guests like Dr John, Eric Clapton and Sheryl Crow it's no wonder Adam refers to that period as "a very amazing time."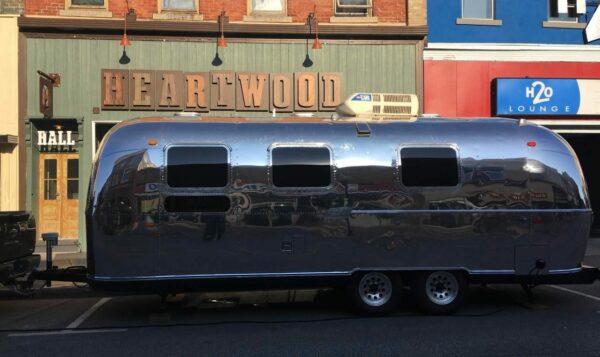 But as most rock stories go, the band breaks up. Even the Allman Brothers can't make it work forever. Adam brought his livestreaming know-how back to Gibson and streamed bands like Metric, Serena Ryder, and Florence and the Machine. Meanwhile, back in Huttonville, the family farm had been swallowed up by the ever-expanding GTA sprawl. Instead of being a drive from the GTA, they were now in the GTA. "The cornfield at the end of the road was now an Amazon warehouse," he laments.
In search for a change of pace, they decided on Big Bay after a visit revealed "water that was like turquoise," he says. "This place [was] heaven." It was in Big Bay that they built an impressive new business around a vintage '72 Airstream. Fittingly it was titled the Livestream Airstream and started traveling to venues to broadcast live performances. It seems normal to livestream now, but at the time it was something quite new. I first saw this business in action at the 2nd anniversary of Heartwood Concert Hall. I thought the concept was really cool, but I didn't understand then how ubiquitous the practice would become (but then again, I also didn't predict that we'd have a global pandemic where everyone was forced to watch concerts from home).
The heartbreaking thing for Adam is that their livestreaming business never got to experience the surge in popularity. When his father passed in 2019, Adam decided not to continue the Livestream Airstream and instead focus on the recording studio they'd built on their property and named Big Bay Sound.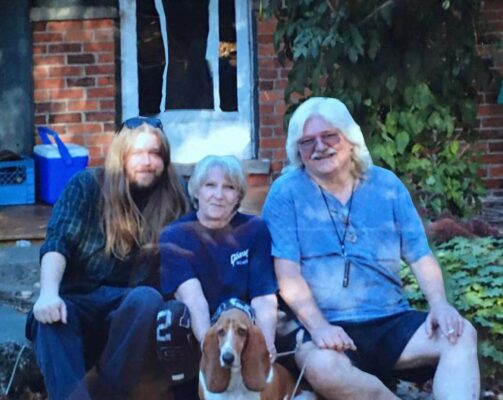 Still fairly new to Grey Bruce, Adam was making connections in the vibrant music community through his studio and his role at the Owen Sound Long & McQuade working alongside fellow musicians Trevor Mackenzie, Jaret Koop, and Russ Walsh. Soon it was time to focus all his energies on Big Bay Sound an bring all the knowledge he had gained in his life to this exciting venture and be an integral part of the local music scene. His studio is now poised to become a destination for bands to get high quality recording right here on the beautiful waters of Georgian Bay.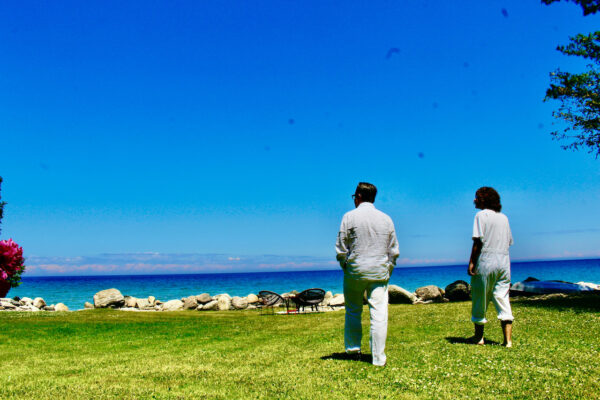 "It's not livestreamed anymore, but it's still a live performance, mulit-track recorded and multi-camera filmed, mixed and edited really nicely," he says. And the bands like it "because I'm doing it by myself, and from my home, so it's musician affordable." Plus, they get to take breaks and stare out at the beautiful turquoise waters of Georgian Bay. The bands that have enjoyed the Big Bay Sound experience include local acts like The Mackenzie Blues Band, J.D. Crosstown, Morgan X Barrie, RPR, The Becketts, Andy Elliott, and The Rob Elder Band. To offer a glimpse of what Big Bay Sound can do for a band, Ferri uses the example of the Bootleg Creedence who have enjoyed forty thousand views of their video and helped them receive more gig offers than they can handle.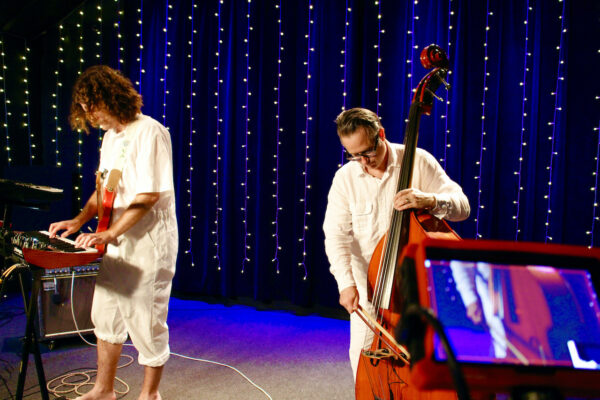 "After twenty-five years, I'm still learning new things," says Adam. "It's a craft that has taken a long time to master." And now that he's become a master of his craft, I think it's finally time he work with his idol. If anyone reading this in touch with Slash, tell him he needs to get out to Big Bay Sound this spring and let Adam record a live performance.
To check out what Big Bay Sound is all about, check out the website https://bigbaysound.com/
Words and photos by Jesse Wilkinson