When Maegan Cookson opened her bakery on Thanksgiving weekend, there were lineups out the door, down the street and around the corner. Located in the heart of Owen Sound's downtown, Boon Bakery is a one-stop shop for everything gluten-free and dairy-free.
Maegan moved to Owen Sound in 2012 but has been involved in the food industry her entire life. "I stumbled into a cooking position 15 years ago and have really gained appreciation and obsession for food since then," she explains. Over the past few years, she was keeping busy raising a family, but thinking about what to do with herself. "At the same time, I got really ill, and my son was also ill, and through those illnesses we figured out that we neither of us can eat gluten or dairy." Out of a personal need for her and her son to have food that we enjoyed eating and was healthy, she began experimenting with new recipes. "I had a cookbook with a section on gluten-free sourdough. I thought, 'What? That's a thing?' And so, I just dove in."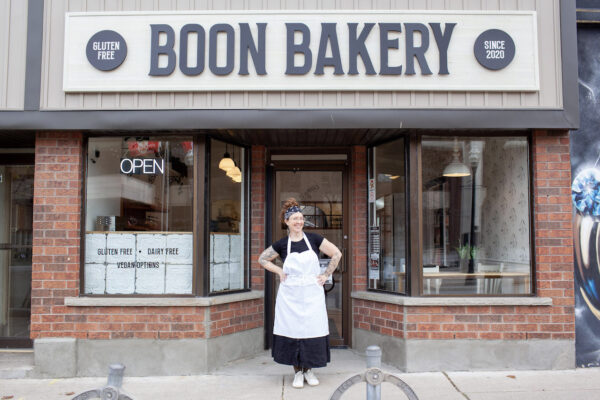 When COVID hit, Maegan turned her home kitchen into a test kitchen, growing her own sourdough starter and developing new recipes. From there, her ambitions began to blossom. "I started slowly and rented a commercial kitchen in a shared space in Rockford and sold my bread predominantly through the Owen Sound Farmers' Market," she says.
"I stuck my toe in the water and felt it out, to see whether or not people liked my product, and if I enjoyed the work and wanted to pursue it." As it turned out, her recipes were winners. "I loved doing it and people's feedback on my products was phenomenal. I've had people call me and tell me that they cried when they ate my bread!" she says.
Advertisement
 "I love it when people come in and ask me what is gluten-free and I say, 'Everything! Honey'…Their eyes light up. It's the best feeling."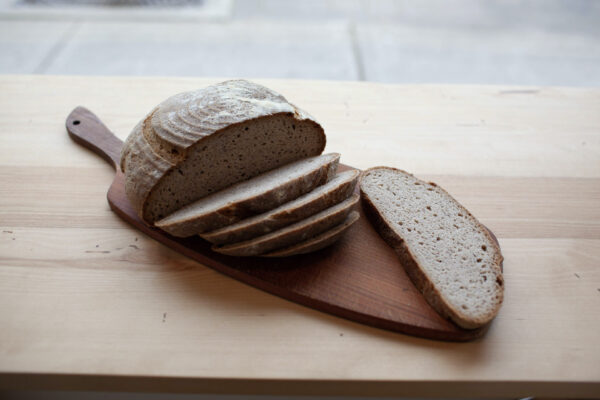 Maegan began to design the space herself, and a few months later, Boon Bakery came to fruition. Currently, she is the prime baker but has an assistant and front of house staff to help her. With the holiday season approaching, Maegan says it's been hard to keep up with the sheer demand from customers.
As for her menu, bread is definitely the bestseller, and Maegan offers a variety of sourdoughs, sandwich loaves, buns, pizza crusts and flatbread. Her sweet items also fly off the shelves quickly – customers can get their fix of cookies, bars, cinnamon buns, waffles and lots more. She also sells coffee and tea, and freezer, fridge and pantry items, many of which are locally made in Ontario. And everything, of course, is without gluten or dairy. "I love it when people come in and ask me what is gluten-free and I say, 'Everything! Honey, you're in a gluten-free bakery!' Their eyes light up. It's the best feeling."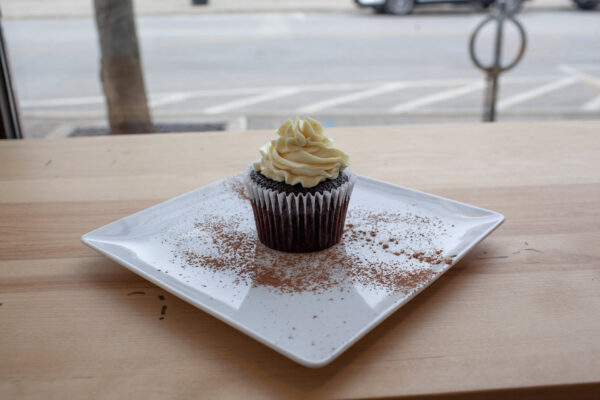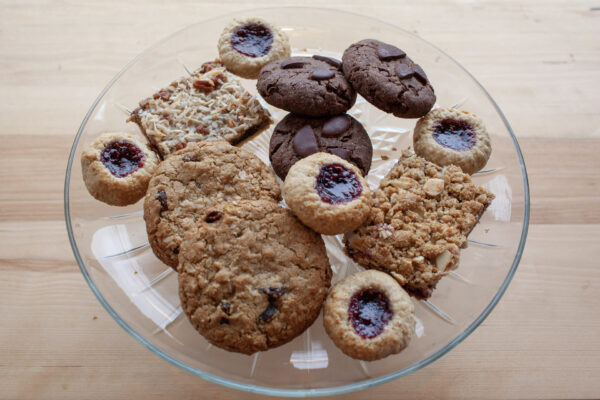 Maegan makes all her own unique flour blends from scratch, prioritizing whole grain flours as much as possible, such as oat, millet, and buckwheat flour. As a result, her products are nutritious and often higher in fibre than their gluten-containing counterparts.
Like many new business owners, Maegan was not immune to supply shortages and other challenges caused by the pandemic. Sourcing her equipment, especially with a frugal mind, was challenging and she had to make numerous trips to Toronto to source appliances. And, because so many restaurants had recently pivoted and switched to take-out only, food packaging was hard to get her hands on. She also encountered some electrical hiccups, but all in all, it took her three months to shut down her Rockford kitchen and open shop in Owen Sound.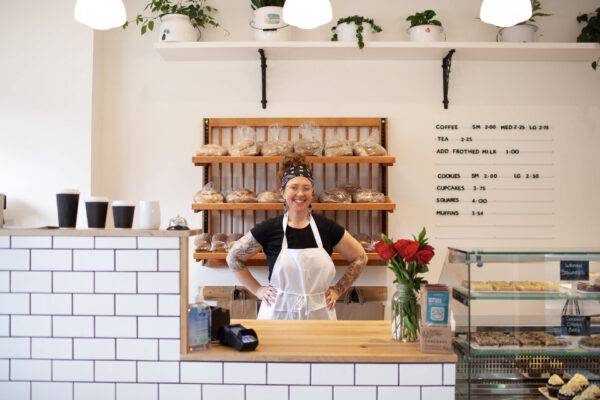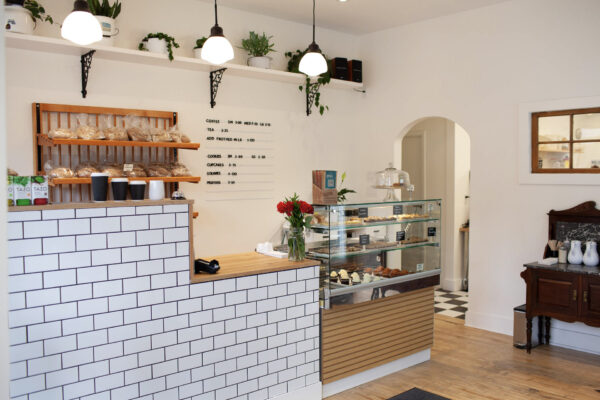 And yet, despite all the challenges she took on to open her new business, Maegan is optimistic. A major highlight for her has been the creative side of things. Developing new recipes makes me feel good," she says. "I'm really proud of myself that I've managed to make really delicious, healthful, and enjoyable things happen. But really, the most rewarding has been the joy my food brings to people. I love it when customers go out of their way to call me to tell me how awesome my products are and how happy I made them. That's what I do it for. And that's what Boon means. I understand what it's like to have food restrictions and I know how enjoyable food is and how much it's the foundation of our lives. When you can eat whatever's in front of you without any thought, it's the best feeling ever."
Maegan would love to expand Boon into the world further. "I think there is a great need for gluten-free bakeries. The world is a better place when people can find fulfilment and enjoyment in their food, so I would love to see more locations in the future someday. But right now, I'm focusing on this spot and getting everything going, but I would love to see my products more accessible to people because I think I'm onto something."
Written by Emma Sweeney
Photos by Becky Comber