"I am my dad's son," says Gurudayal Khalsa from his girlfriend's apartment in Ecuador. His tone is light-hearted, but the more I get to know him and his father, Har-Prakash, the more I understand how much truth there is to his statement.
Stories can be told in many ways, and the tale of this father and son unfolds through stunning photographs and poignant words in their recent publication Everything Else in the Universe. It was also told to me through a recent conversation with Har-Prakash in his studio office with Guru linked in via Skype.
The title of the book is taken from a John Muir quote, which is fitting since the adventure takes place through the national and state parks of Utah and California. It is a poetic title for a beautiful collection of images.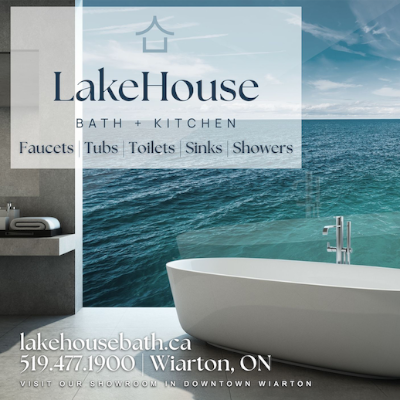 The idea for the trip was Guru's after he purchased 'Jimmy', a 92 Volkswagen Van and then convinced his family to take a camping trip like they used to when he was a teenager. To add to the adventure, Har-Prakash suggested the two of them keep going through California after the family trip ended. And both being photographers, they brought their cameras along for the ride and took 10 000 pictures, 100 of which ultimately made it into the book.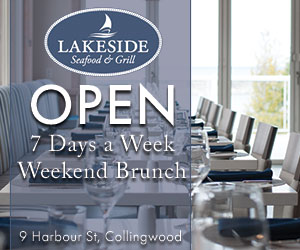 During a time of significant division in America, the Khalsa family brings the beauty of its landscapes to the forefront and underlines the vitality of relationships. Not only did it bring their family closer but it has helped other familial relationships as well.
"Some people…have bought the book to give to their son in the hopes that the son will talk to them," says Har-Prakash. "And vice versa, the son is buying the book for the father to mend the relationship."
Through first glance, the striking images will tell you Guru and Har-Prakash's story, one that took place over 24 days in two states. The pages are full of sprawling landscapes, purple-dotted night skies, stark yellows and reds of rockfaces, infinite Redwoods, the vast unforgiving Pacific ocean, and deep longing gazes set to the American horizon. But sprinkled between them are relaxed smiles of a family on vacation.
And like any good story, there is also space to bring your own experiences to it. For me, it brought back memories of traveling hundreds of kilometres across Canada in a van with my family. We all have our own stories of travel, our own stories of family, and often stories of the two combined.
At no point in their three weeks did they imagine they were creating a book. It didn't become an idea until they got home, and was cemented by the forward they received by world-renowned author Gabor Maté and his son Daniel, who each wrote a piece to open this father-son road trip.
While Guru has many unfinished projects, this is his first completed one. "I'm very proud about it," he says.
Har-Prakash's first published photo collection came with My Body is Your Home in 1999, which turned into an exhibit. That is the hope for this collection as well. They are currently applying for exhibits across Canada including the Tom Thomson Art Gallery in Owen Sound. Sequencing is one of the skills that he brings to the father and son business partnership, as he refers to it.
"I always thought I'd mentor someone," he says. "I didn't know it would be my son. But it ended up that we mentored each other."
They both brought a different set of skills to the project. Guru recollects the first afternoon he spent in the dark room with his father and the smell of the chemicals. But Guru's evolution had more to do with Adobe Lightroom than a real darkroom, which was a boon for the project since most of it was done remotely – Guru in Vancouver and Har-Prakash in Owen Sound.
Along with their skill sets, they also brought their differences. For example, Har-Prakash tends to shoot in black and white, while Guru lives in the world of colours.
"Our first draft was basically my dad sending me a Word doc with 150 photos…and all of them were black and white," Guru laughs. "Complete opposite of my style."
And Har-Prakash admits he didn't know if it was going to work after he got Guru's photos – all colour and lots of people.
They had to find a way to compromise and the result is evident in the final product. The Salvation Mountain shots for instance give more consideration to colour as it is the essence of the site, whereas some of the ocean views are weighted more to black and white to emphasize the vastness of the ocean and monochrome tones of sand and water.
"I think the story of the book is that it's not either of ours," Guru says. "I'm not the author, I'm the co-author."
"It's a thousand decisions made between us." Har-Prakash adds. Many people can't even make one compromising decision together let alone a thousand. And this is a testament to the special bond this father and son bring to the book. The themes of this book are tenderness, curiosity, and open-mindedness.
"To me there was this dialogue going back and forth," Har-Prakash says. "And so that kind of shaped a lot of the book."
There is a literal conversation transcribed in the book too, which offers context for the images and the two people who took them. "To have the text weaving through, it gives it more of a story," says Har-Prakash. "The text is more like the roots, or the heftiness."
And some lines throughout are, in fact, quite hefty and will leave an impression. Lines like: "There is so much pain braided into the beauty of who we are" and "Primal forces animate blood and spirit, mould the scene in front of me, orient my photographic vision."
The writing was meant to be a powerful complement to the stunning images. "I wanted [the book] to tell a story instead of just being a bunch of pretty pictures," Guru says.
If you come to this book for the images alone, you'll definitely be impressed by how pretty they are, but there is a narrative told between the pages, in the words and images, and quote selections, that will leave the ultimate impression, a lasting one.
Everything Else in the Universe is available at Ginger Press Bookshop and Cafe in Owen Sound and at their website.
———
Written by Jesse Wilkinson
Photos by Har-Prakash and Gurudayal Khalsa