There are parts of popular culture that make such an impression on us, we inevitably draw similarities to them in our own lives. Consider Norm walking into Cheers and sitting down to a cold pint poured and waiting for him. A patron so familiar, he doesn't need to say a word. We all want to be Norm in some corner of our lives.
I'm here to say that I can die happy knowing that I've achieved that level of familiarity somewhere, and that somewhere is Europa in downtown Owen Sound.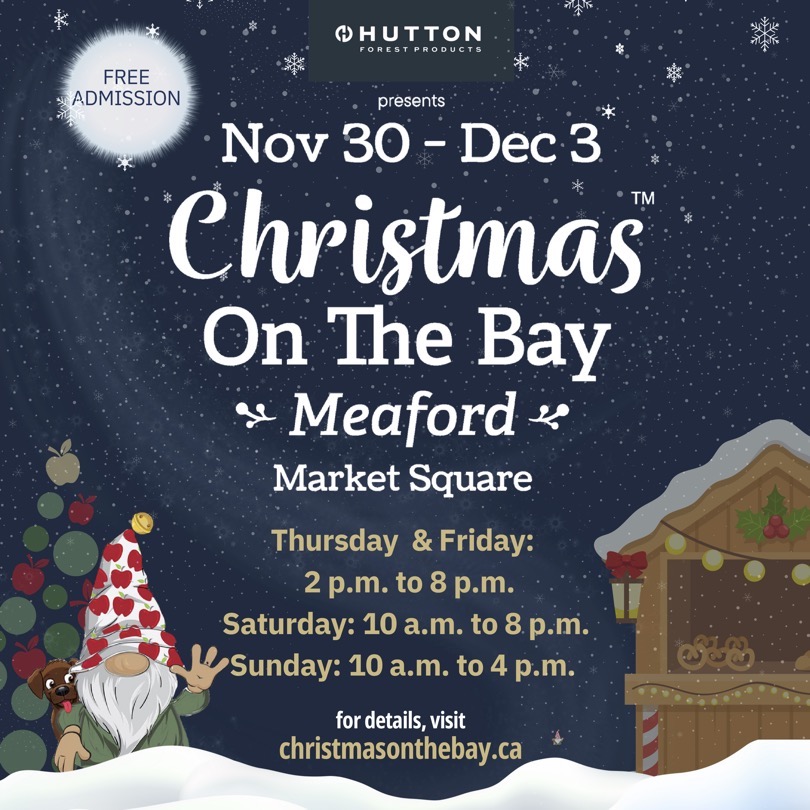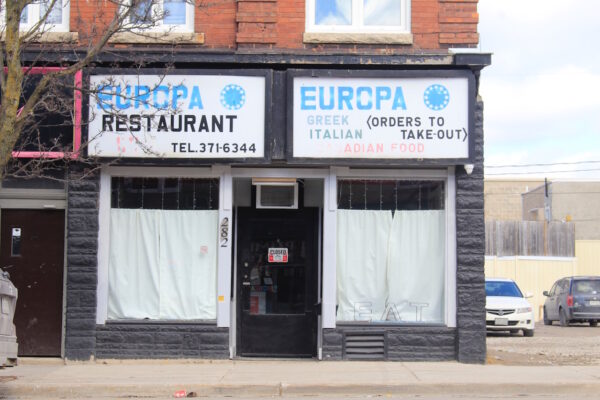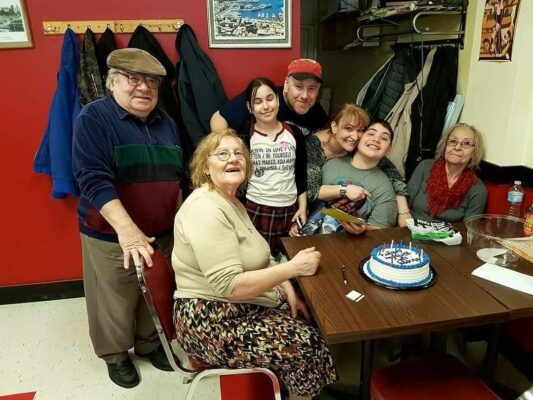 Let's be clear, I don't get the whole establishment shouting out my name when I walk into the family-run Greek restaurant (nor would my introverted self ever want that kind of welcome) but I've been familiar and predictable enough to sit down, pick up the paper and have my meal arrive without having to order it. I'm looking forward to getting back to that dynamic again (I want to be Norm again) but for now during Covid I'm ordering over the phone and having to actually verbalize my order.
You see, Europa has been a restaurant of choice for me as long as I can remember. I don't know exactly when they started memorizing my order, but I know it was under original owners, Greg and Anastasia Stavrou, who opened the restaurant 33 years ago.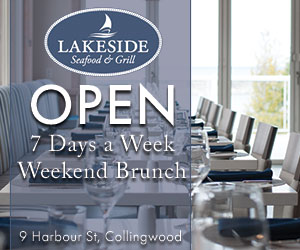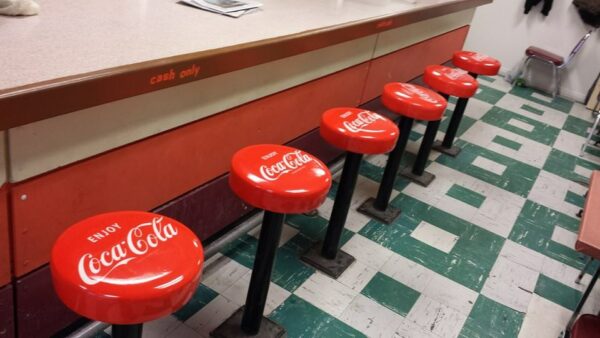 And while I may not remember the moment I officially became a regular, I do remember my first meal there. I was a wide-eyed nineteen year-old with a recent trip to Europe under my belt and a new perspective on the world.
I had just spent four months wandering from Italy to France to Germany to Czech experiencing new cultures and eating great food along the way. I tried the best pizza in Venice, real fine chocolate in Switzerland, and the tastiest French cuisine in Parisian cafes. But the one staple that kept me going on that trip was the kebab. They were everywhere, they were cheap, and they could be eaten with one hand. I got home and missed the hell out of them.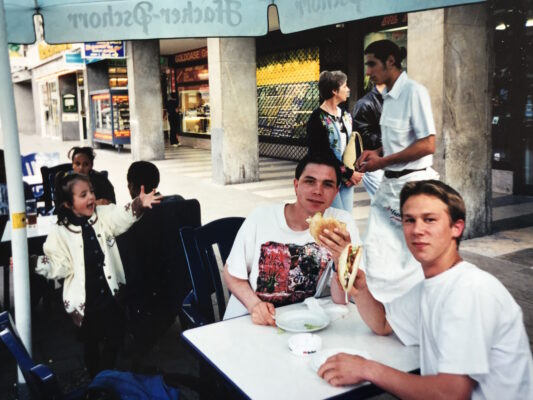 That's when I turned my sights on the closest thing I could find – the gyro (I'm not going to get into the differences between the gyro and kebab here, but I do acknowledge they're not the same thing). The longstanding family restaurant that had been serving delicious food my whole life had suddenly become the closest link to Europe I had. It was a little taste of the adventure I just returned home from. And it was right down the street. After that first visit, I knew I'd be back. Often.
Sure, I left home for many years as most do, but whenever I returned to Owen Sound, the sign beckoned me in for a tasty gyro. It became tradition, often meeting up with a friend to catch up and enjoy "the best pizza in Owen Sound" or dive into what would be become my 'usual'. Whatever we ordered, we know it was going to be delicious food made from scratch.
When son Achilles and daughter-in-law Toula took over the restaurant around 2014, the transition was seamless – the posters of Kos and Crete remained on the walls, the newspapers were kept in the same place at the end of the counter, and most importantly, the food remained just as delicious – the tzatziki with just the right amount of cucumber, feta sprinkled perfectly over a salad that had exactly two olives (which I always save 'til the end).
And my familiarity was recognized soon enough and the tradition carried on. I still had my meal brought without having to order it. But more importantly, the tradition of the big-hearted, family-run restaurant carried on, as well.
When original owners, Greg and Anastasia, immigrated to Canada in the 60s, they found their way to Owen Sound and opened Athena Pizza on 9th St next to the Roxy; this was likely the city's first introduction to Greek food. They moved back to Greece for a number of years but returned to OS in 1988 to open Europa, and it's been a landmark business ever since. The sign outside may have faded over time, but the smiles inside remain brighter than ever.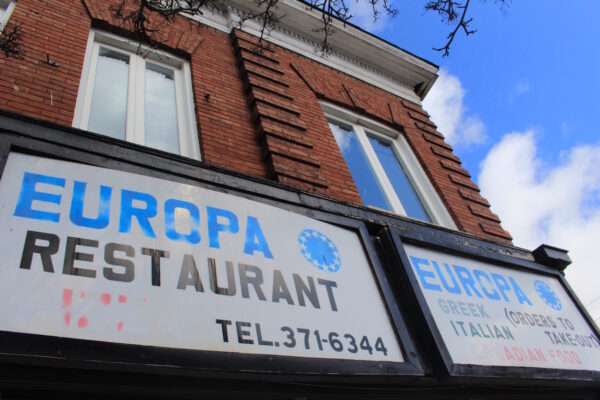 Let's be clear – Europa is not just a business, it's a community member in every sense of the word. That's what makes it so authentic. There's pride involved in supporting other local organizations, sports teams and businesses. There's an abundance of heart in every meal they serve. It's clear from the way they communicate and the way they promote their neighbours and the city in general. They are epitome of a family run spot that was imprinted on me long ago. It was common to see Anastasia walking to the restaurant every day and Greg biking to the Metro for his daily ingredients. It is was a foreign sight for most Canadians, yet seemed so familiar like that's the way a restaurant should be.
Fast forward to present day – Achilles and Toula have had their own way of injecting a mom and pop sentimentality into the business. Being local sports fans, they close early when the Attack games are on so the whole family can all attend (they're often the ones cheering the loudest). Supporting their local team as a family is more important than staying open on a Wednesday night to make a few extra bucks. It's not all about money – it's about enjoying life as well. Sometimes I forget that, and the 'Europa approach' is a nice reminder. Nothing makes Achilles happier than relaying how much it means to his son Gregory, who lives with autism, to cheer on the Owen Sound Attack. The players appreciate the support and go out of their way to show thanks to the Stavrou family. There is even an Attack Wall at the back of the restaurant to pay homage to the local team.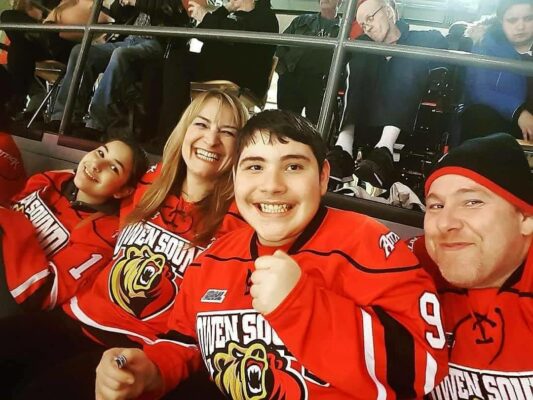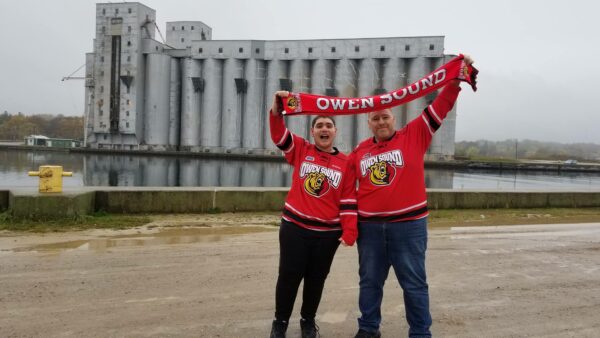 They aren't attending any sports games these days due to Covid, but you know they'll be first to buy tickets when the Attack start playing again at the Harry Lumley Community Centre.
Achilles and Toula are showing how resilient a family, and a family-run business, can be in the face of a pandemic. They've stayed open to serve take-out throughout and have been just as busy. If you wait too long to order these days, especially the famed Greek pizza, you might be out of luck. They can only make so much food in one day and their loyal customers are keeping them hopping. They love their community, and their community has shown how much it values them in return. This has been the case with so many local businesses this year. We've really understood how important these places are to our local culture, and that the relationship we form with them is more than just about making a transaction. I don't think of Europa as business – I think of it as a family that runs a business.
And that family is really looking forward to having people sit down and eat in their establishment again. Like all proud community members, they want to provide an experience for their customers and watch them leave with a big smile and full stomach.
In the meantime, to help give you more of an authentic Greek meal at home, they're now selling olive oil from Greece as well as oregano for your homemade meal. It's a way of adapting to the new take-out method restaurants have been forced to abide by.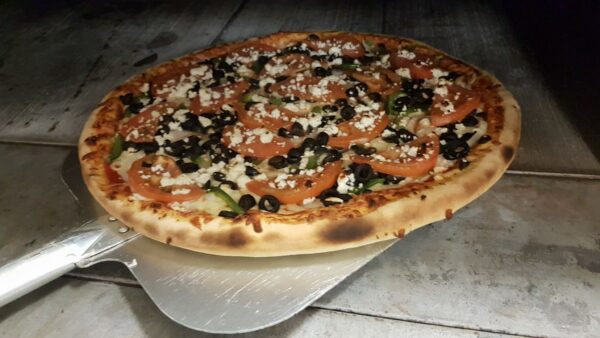 Having finally traveled to Greece a few summers ago, I have a renewed love for all things Greek, including the great thinkers. Let me wax philosophically for a second to close this homage out. Plato's got this wacky/not so wacky idea that everything that exists in this material world is just an imperfect copy of a pure form. He calls it his Theory of Forms (fitting right?). Essentially, there is a pure form of a tree, a dog, a table, and yes a restaurant that exists in the abstract, and everything we encounter in life is just an imperfect copy. Well, I'd like to think that in this land of imperfect forms, Europa is the closest thing to the pure family-run Greek restaurant there is. I think ol' Plato would agree if he was alive today and living in Owen Sound (I'd love to have him as my neighbour).
And when I mentioned that I don't get a full-on Norm welcome when I enter the famed Greek restaurant on 8th Street, I always get a warm hello and a smile. Often a story. Definitely a comment about sports. Achilles is keen to talk sports just as his father Greg was keen to talk politics when he ran it. The conversation is almost as certain as the tzatziki on the beef gyro and the feta on the Greek salad.
That's been my order for the last twenty years – gyro with Greek salad – and I'm not planning on changing it anytime soon. As long as Europa's is serving it, I'll be eating it. I mean, would Norm all of a sudden change his order to a rum n coke when he sat down at Cheers?
Written by Jesse Wilkinson