If you think Three Sheets Brewing is just about brewing beer, think again. Sure they make great beer – I'm drinking an Idle & Coast Lager as I write this – and they won Heartwood's Battle of Beer Brands right out of the gate, but the success of owner Jeff Carver's new venture doesn't rely solely on a business plan or a great product. It relies on building community, and he's pretty grateful to be a part of his.
His bar and restaurant The Wismer House (better know to locals as The Wiz) has been a central meeting spot for the Saugeen Shores crowd since he took it over 12 years ago. Whether it's listening to live music on the patio in the summer or settling in for a lil' beer and wing action to watch the game in the winter, The Wismer House is part-n-parcel with the Port Elgin scene.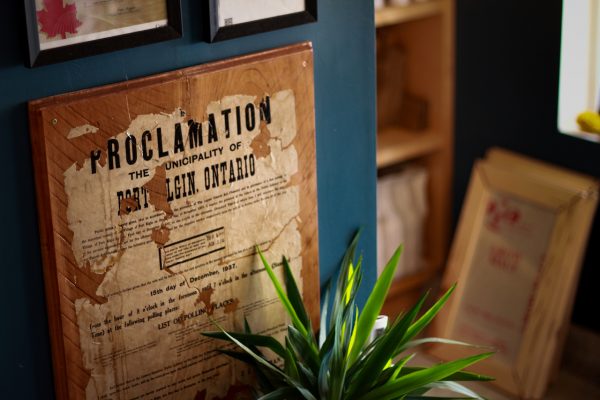 When Carver decided to open Port Elgin's first and only brewery, Three Sheets, he did so with the community in mind. "If I don't know what our customers in this community enjoy after 12 years of serving them, I haven't been paying attention….the whole concept wasn't about building a brewery to tell people what they liked or what they should like…we built a brewery to brew and serve our customers what they wanted."
---
"I'm an adult…I can open my own brewery if I want to."
---
And what they want, it turns out, is tasty beer from a local brewery. Southampton's got Outlaw to the North and Kincardine's got Grey Matter to the South, but when Carver sat back and daydreamed about Port having its own brand in the beer game, he realized he had the opportunity make that happen. "I've been kicking this idea around for a couple years, and I realized I'm going to be really upset if someone else goes out there and opens it up," he says. Then it dawned on him. " I'm an adult," he says jokingly. "I can open my own brewery if I want to."
Advertisement
And so he did.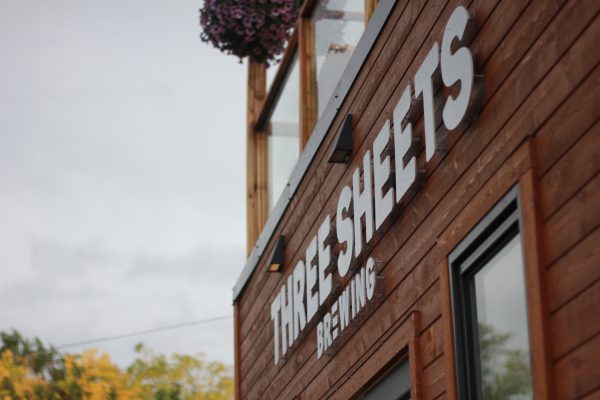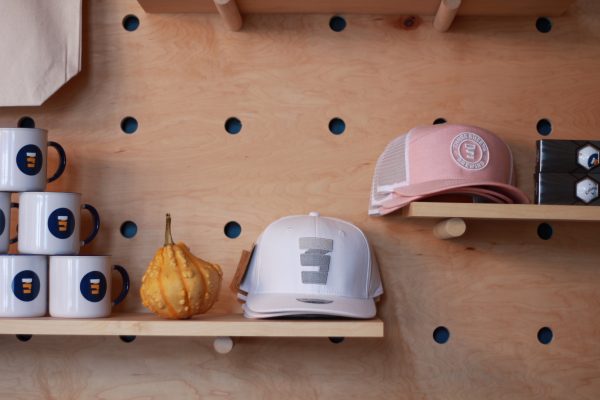 And he hopes that more people follow suit. He's of the mindset that competition is good and that a rising tide floats all boats (especially ones with three sheets). "I'm a firm believer that no one goes anywhere for one thing," he says alluding to the fact that there are now enough breweries, cideries and wineries in this area to make it a destination. He cites the high number of good restaurants that Port Elgin has and notes that people aren't visiting the area because there's one good restaurant. "No one goes to Prince Edward County because there's one good winery," he says.
He's excited for how much the Saugeen Shores area is growing and thinks it won't be long before there are brewery tours happening along Lake Huron from Goderich to Tobermory.
When those tours stop into Three Sheets, there will be four staple brews for folks to sample: the New Wave IPA, Slo Pitch Pilsner, Road Closure Red Ale, and Idle & Coast Lager. But he's been experimenting with seasonals lately like the Unfiltered Pilsner, Strawberry Blonde, New England Pale Ale, and Cerveza: Puerto Elguino, which are all going to be bottled in a limited run.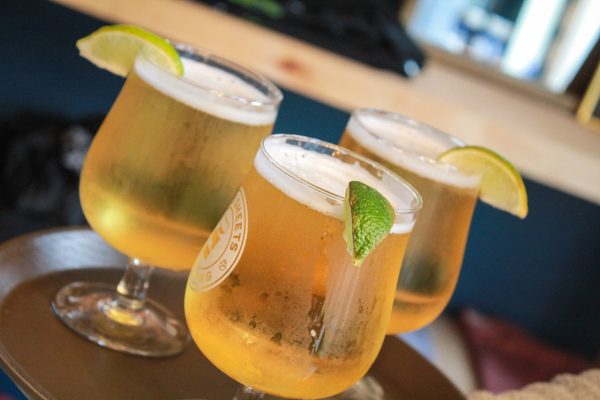 I don't live by many rules in life, but one I abide is to always accept free beer, so when he offers me a taste of the Cerveza with a lime wedge on the side, I sip this dangerously tasty brew and instantly realize why the bottle shop's been so busy (and will continue to be through the second lockdown).
It's been a huge relief for Carver to see the bottle shop so busy in 2020. "Did we ever pick a good year to open up a brewery," he laughs. "All that joking and kidding aside, the community and the response and the sales have exceeded my expectations."
He'll place a lot of that success on his team. He was able to keep 15 staff members employed full time during the entire lockdown and he says they really made the time not only bearable, but enjoyable. Knowing his staff could pay their bills and buy groceries during the quarantine is something that will always bring a smile to his face, he says.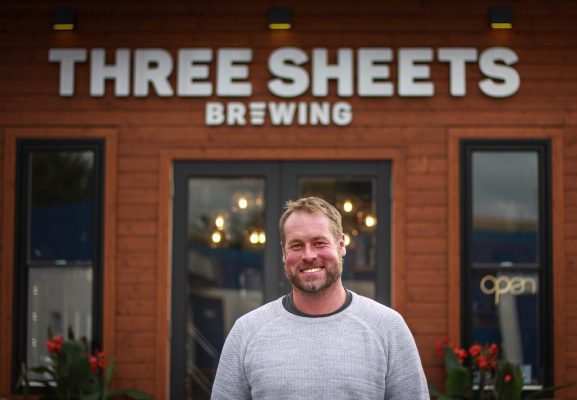 He gets accused of being too positive but he's a firm believer in the potential of the human spirit and that people want to help each other. He doesn't like the term 'the new normal' because it suggests that things have changed for good. "It implies we're just supposed to accept the fact that we can't hang out together, we can't do the things we love," he says.
When he recognized 2020 was going to be a different year, he stepped up to help the community, so it could get back to doing the things it loves. He teamed up with Bruce Power and Junction 56 to distribute 50 000 bottles of hand sanitizer to organizations around Grey Bruce.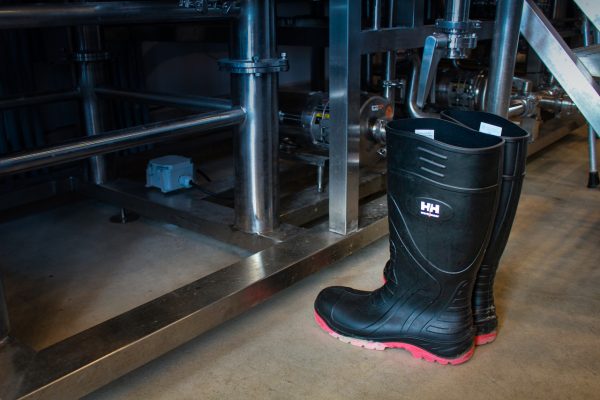 It's been a challenging year to run a business, but it's the challenge that excites this successful entrepreneur. "We're learning and that's what I love about it…I'm trying something new, I'm learning something new"
His next learning opportunity will be bottling a Coffee Vanilla Porter with local coffee shop Rabbit Dash just down the street. "They're roasting the coffee for us. Jon has a big supporter right from the get go."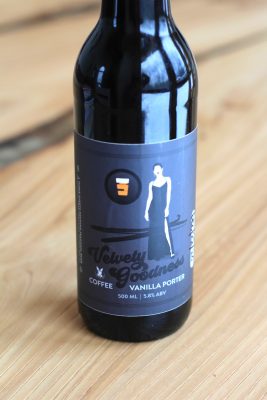 That's the community spirit in action. And not only does Three Sheets have a sense of community but a sense of humour. Lord knows we could all use some laughter these days and they've never been shy to tickle the funny bone with their messaging. I mean anyone who names one of their beers Road Closure is sure going to get a smile out of winter drivers in this area.
"We've spent a ton of time making sure the recipes we developed and the quality of the product are there. And the branding…well we've never taken ourselves too seriously," he says and laughs. "I don't plan on starting anytime soon."
Written by Jesse Wilkinson
Photos by Nelson Phillips