Sal Costa is a prolific dude–yet at the same time, he's one of the most humble and welcoming "rock stars" you might ever hope to hang with.
After earning his "black belt" in rock & roll from the platinum-selling Canadian band My Darkest Days (MDD) and pursuing a commercially successful solo career under the moniker of Smashing Satellites (SS), Sal is now a proud resident of Collingwood & The Blue Mountains where he offers a slew of rad services to aspiring artists, including guitar, vocal and songwriting lessons, music production and industry coaching for bands trying to break into the industry and guided meditations specifically tailored for musicians!
As of Oct 9th, 2019, Sal's new band Bonds of Mara (BOM) currently have their debut single "Lights Out" at #21 on the Canadian Rock charts and it has been climbing steadily since its release earlier this summer.https://www.youtube.com/embed/upzBVeG_oTg?wmode=opaque&enablejsapi=1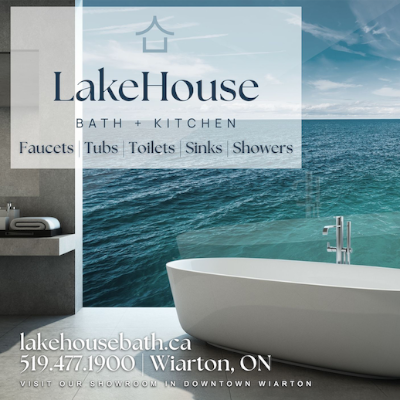 As a brotherhood of Canadian Rock veterans which includes Brian Byrne (former front-man for I Mother Earth and one of my favourite Canadian rock singers of all time!) and Dave Benedict (Bassist for Default), BOM is one of only two (2) currently charting indie operations (i.e. no label support).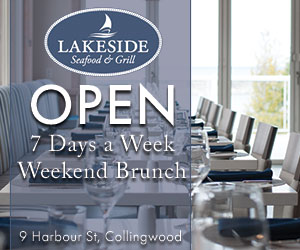 The BOM boys are taking a different approach to the music industry this time around and anyone who knows them seems to truly be inspired by the way they roll! The dudes are bootstrapping this musical journey with a handpicked team, a slew of dedicated fans and perhaps most importantly: a newfound love of the game!
I have it on good word that they are also fuelled in part by the delicious burgers of drummer Daryl Ralph (though Sal, a dedicated vegan, tends to opt for the Beyond Meat option).
Sal and I sat down this week for a deep dive into BOM, their approach to songwriting, his experience in the entertainment biz and the "good life" of doing this music thang here on beautiful Georgian Bay!
JM: Dude, congrats on hitting #21 – you are in some good company there (Tool, Raconteurs, Tea Party, Big Wreck, Glorious Sons etc.) – what's your writing process been like with Bonds as compared to previous projects you've been a part of? How does it differ?
SC: When we started this band, we said all we're going to do is get into a room together and let every man do what he does best. And then we just did it! That has never happened the same way for us in any of our other projects, which I really liked.
From day one we decided to split all the writing credits equally, and the impact of that is that there's never a point where we go into the studio and somebody is trying to push their ideas for an ulterior motive. I've been in situations before where everyone's just fighting to get a piece of the pie ($$$) and no one's fighting for what is best for the song. Which I don't like. And when you eliminate that we can all go into the studio knowing that we'll always go with the best idea. Also, this way there's never a situation where one guy is driving Corvettes while another person is walking cause he can't afford a bus ticket kind of thing.
"When we started this band, we said all we're going to do is get into a room together and let every man do what he does best."
JM: Like with Eric Clapton and Ginger Baker (RIP)–That's a great approach man!
SC: Yeah! Resentment builds from whoever isn't "On Top" and it sucks. So we've been watching for that, because it's happened to us in multiple bands we've been in the past. Experience certainly can play into it too, but I feel comfortable doing that with these guys because they've earned their stripes as writers, performers and players and it works for us.
JM: That's dope man. So what's next for bonds of Mara?
SC: The plan is to see how far we can take "Lights Out" in Canada and continue playing shows. And then in the new year we'll be releasing single number two. We are actually well into recording the second single AND the music video for it as well–we plan to drop it in the new year. There's already a national tour being booked for February/March as well!
JM: So when you are touring and playing shows, do you guys have any pre-show rituals?
SC: We usually just get together in a little huddle. You know, it's pretty lame, "One, two, three BOM!" That's it. But I guess the difference in this project from all my previous bands is that we get together, we huddle and we're like, let's have some f***ing fun, man. Let's just have some fun. Whereas before it was always this like, "don't f*** up that harmony" Or like, some other analytical b/s before we even hit stage. You lose the love that way. Whereas this is just like, let's go have fun. That's it, man!
"Let's just have some fun."
JM: What would you say is one of the biggest challenges you've faced in your music career?
SC: I think that the biggest challenge I had early on was that I just wanted to make it, and when you just want to make it, you don't always make the best decisions. One thing I always loved about the guys from MDD that we had in common was how determined we were to make it happen, which is why the band was successful. What we didn't have in common was lifestyle, and I was going through a point in my life where I wanted to be healthy, I wanted to make good decisions, and I felt like that wasn't being respected. So I think that what I learned from all of it was that it's really important to get involved with people you can see yourself being with longterm–and I really feel that with BOM.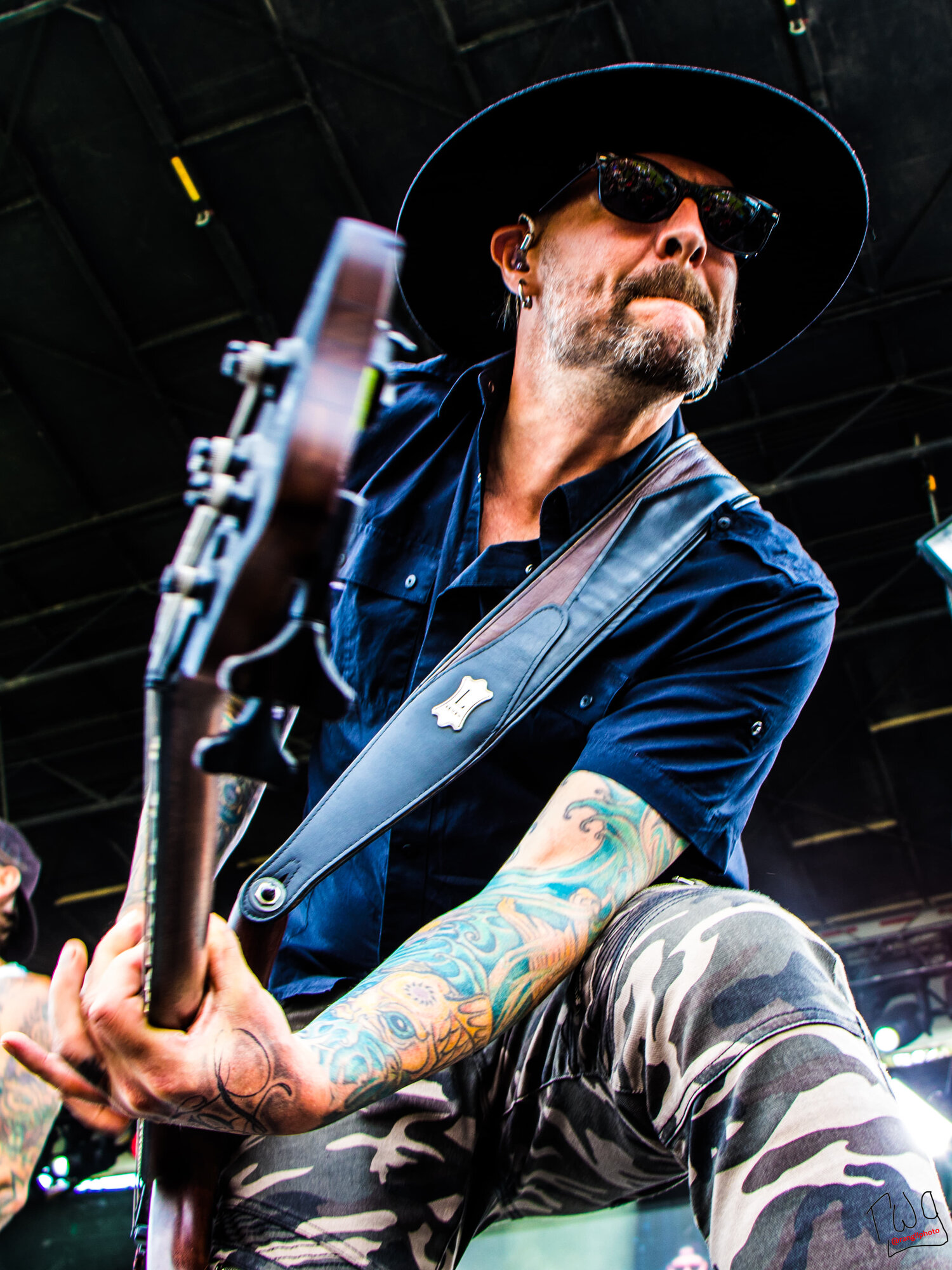 JM: So How does BOM approach "Work-Life" balance in such a demanding industry?
SC: That's a good question because there's a great balance this time only because there was SUCH a poor balance in the past that it almost ruined my life. I just disappeared from the earth when we started to do stuff. Friends lost touch with me. I had a new area code you know? I'm now in the States all the time. Anyone who wanted to stay friends had to chase me because I'd be too busy to hang. I missed all of my friends weddings. I missed everything important that I could have missed during those years. And now when I look back on it, I'm just like, "F***, I could've totally had the same amount of success WITH balance," but I was so scared of even telling my bandmates or management (or whoever) that I needed a break or that I wanted to go visit my family–out of this fear that they will just replace me, you know?
With MDD I could go nine months straight without even coming home for a day. When I got engaged to my wife, I was given two days of the entire year where I was actually allowed to have the wedding and then we couldn't have a honeymoon because management was like, "You're booked man–you've got a contract to fulfill." And there was always that threat dangled over your head; If you don't like it we can find somebody else.
If there is one thing I'd like to see change in the industry it would be that power dynamic. It would be to have the artist come first. As things work now, especially for new bands who don't know any better, the artist does all this work and has to go through all these struggles just for somebody else (the label) to make a bigger portion of the money, all the while dangling the artists own life and freedom over their head.
When BOM got together, we all already had kids and families and knew that it's hard to be in a band. I think if you're the only person who is married and has children in the band it's so much harder, because people don't understand what it takes to be a mother/father and keep a family together until they've done it. So right at the start we all got together and said "Listen: It's always family first. And no matter how big this project gets, we always need to make sure that our families are involved in it. That they are NEVER too far away!"
"If there is one thing I'd like to see change in the industry it would be that power dynamic. It would be to have the artist come first."
JM: I love that approach man. So what led you to land in Collingwood? What has your experience been like with the community and the local music scene?
SC: OK–So I was living in LA just off Hollywood Boulevard and working on my Smashing Satellites records, somewhere between 2013-2016. I really fell in love with the California atmosphere of being by the beach, and being by mountains, and being in a community full of art and music. My wife and I really thought we would settle there, but we are close with our family and all of our family is in Ontario.
My sister happened to buy a cottage here and we came to visit. I was hanging there and just looking at the water (which is very Ocean-like on Georgian Bay!) and looking at the mountain, and then we went downtown and there was art and music everywhere. We just thought, "Wow, this could be a really good place for us!" It had that same West Coast feeling, but right here in Ontario. So we sold our house and just said, "Let's do it."
"It had that same West Coast feeling, but right here in Ontario."
Once we moved here, we really fell in love with the community. We had just never met so many great, like-minded people in one place in our lives, and that feeling of community and openness and friendship has really kept us here.
Musically speaking there's a lot of talent here, like a crazy amount of talent. I see it more and more every day and I feel like any of these people could really have their shot at making it. Just go to one of the open mics! I went to the one at Crow Bar & Variety three weeks ago to see one of my students (Emily)–she's 12 years old, and I was just blown away by it, and by everyone on the stage that night!
JM: If you could give one piece of advice to all the aspiring young artists in this area, what would it be?
SC: If could tell one thing to my 21 year old self (and I'm pretty sure there were people who told me this…and I just ignored it) I would say "Just do what you want to do!" Because I think a lot of times when you get in that hustle of wanting to make it, you make a lot of poor decisions and then you're left in a place where you're not even sure why you're doing it anymore. Don't let the pressure of the industry stop you from doing what you came here to do in the first place–which is write the songs that you want to write!
JM: Follow the love.
SC: Exactly. Just do it. Do it for the love of the music. And has hippy dippy as that sounds? That's just the truth.
"Do it for the love of music."
You can hear more road wisdom from Sal Costa on Oct 17th as a speaker at this year's TedX Collingwood. And if you are a fan of killer rock music, don't forget to throw Bonds of Mara a like/follow on socials!
Thanks again to Sal for this killer interview, to Route 26 for always promoting the real shit, and a special shout out to Brian Byrne–hope you are doing well bro!
Peace and love y'all and thanks for reading!
This article was written by Josh 'The Note Troll' Maitland. Josh is a Collingwood based professional engineer, musician & producer . When he's not at home with the fam, he likes to slap the bass and help people make dope records over at his studio: Red Room Recordings
Photography credit to Randy Gilbert. Check him out here.