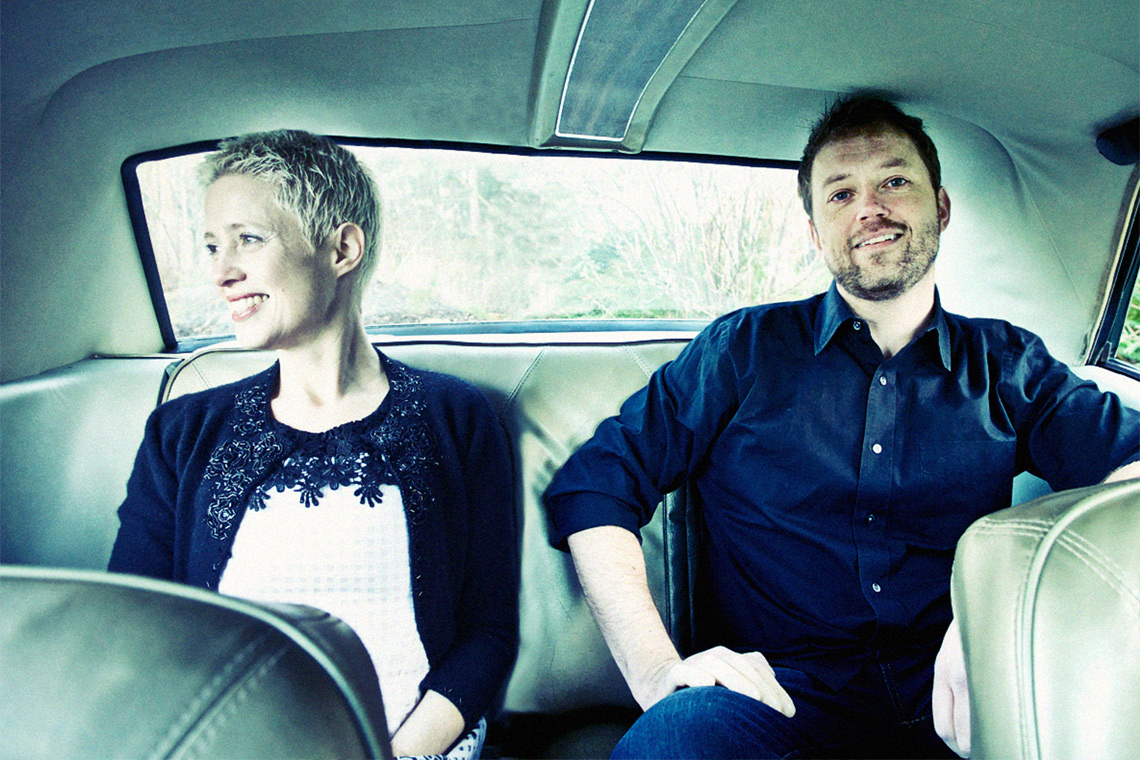 "It's finding strength in adversity and finding love among the hatred" says Helen Austin in her recent interview with Rrampt. This right here, folks, is a beautiful summary of Alive and Well, the new album by Big Little Lions. The record was released last month and is a much-needed voice of optimism.
As soon as I heard the first track play, I was hooked, and the album has been part of my daily play list ever since. The world, and life in general, has been feeling pretty heavy lately (I'm guessing at least a few of you can relate!), but that weight just melts away when this music starts flowing.
"This music was a way of dealing with the polarization and divisiveness," Austin says when I ask her about the inspiration for the album.
For those of you who don't know them, Big Little Lions are the stellar duo Helen Austin and Paul Otten. Also for those of you who don't know them, you're missing out! Their rich harmonies are intertwined with perfectly balanced guitar, keyboard, and percussion, creating a sound that is effortlessly complex. While their music has typically been positive, this latest album kicks it up a notch.
Advertisement
Drawing inspiration from current events, Alive and Well is a serious push-back against the negativity that seems to be bombarding us these days. Find Your Tribe urges us to focus on the connections with those we love, while Our Turn boasts a chorus of "Get out the way/ we're here to stay/ we won't walk away/ You know it's our turn". It's the final track's message, though, that simply states "We know we can do better." Simple message such as this one are not a mistake for this duo: "We tend not to overthink the writing so maybe that has something to do with it," Austin says.
Whether it's the simplicity of the messages or the "full and fun production" that Otten brings, the entire album will lift you up and leave you with a sense of hope and affirmation.
Since the album release, BLL has begun their North American tour. We are lucky enough to have Owen Sound as one of their stops. On March 29th. They will be performing at Heartwood Concert Hall and you definitely do not want to miss it! BLL puts on a gorgeous live performance that is sure to make you smile.
For a taste of what they can do, you can listen to Find Your Tribe here
then head over to Heartwood Home or Ticketfly (https://www.ticketfly.com/event/1621228-big-little-lions-owen-sound/) to grab your tickets.
It's time for a good pick-me-up!
Written by Sarah Goldman
Feature image by Bassment