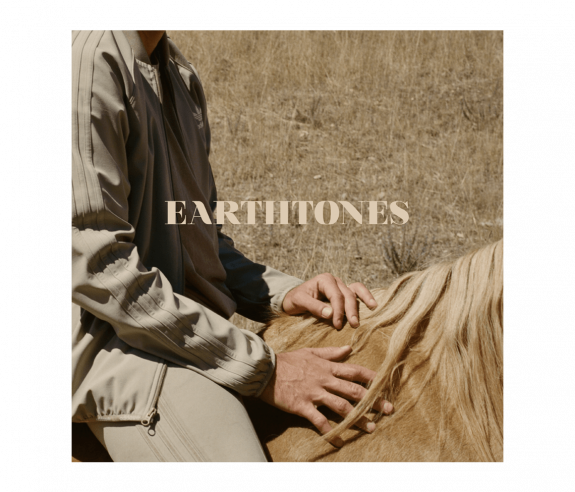 Bahamas – Earthtones
I'm just gonna go ahead and say it: Bahamas doesn't make bad records. He just keeps getting better. And he's rarely controversial, although he does begin his newest album by claiming that men and women are not the same, which could be considered a risky line in today's climate. Overall, he seems very comfortable on Earthtones, experimenting successfully on tunes like Bad Boys Need Love Too, and claiming he's happy people are coming to his shows on Opening Act. He even gets comfortable enough to claim he can do No Wrong. Well, I'll have to give it to him here – there isn't one song I don't love on this album. He certainly can do wrong these days.
Highlights: Opening Act, No Wrong, Bad Boys Need Love Too
Advertisement
Skye Wallace – Swing Batter
This is only the first single from the upcoming Skye Wallace album, but it's pretty f–ing powerful. We're waiting patiently for the album release, but for now, this is a song we're digging for its message, its attitude, and its timeliness. "You've got another thing coming boy/ I'll tell you once and I swear to God I'll show you twice/ I may be small, but I am mean/You made me mean, you made me do this," she sings while staring unapologetically into the camera on Swing Batter. Yup – powerful.
Daniel Rateliff and the Night Sweats – Tearing at the Seams
My first introduction to Rateliff was on the music doc Austin to Boston and I fell in love with his earnestness. He's been a long time in the music industry, touring endlessly; if you can't tell from his countenance, you believe it when he claims "I'm all cried out/ I'm all tired out." His first album with the Night Sweats was cool, but took him out of the sound I loved, which was fine (it's not all about me). This Night Sweats collab is more similar to his solo stuff, especially songs like Hey Mamma, and Still Out There Running, and this is conscious – he's said he intended to make a more personal album. Wanna get to know Rateliff a little more – listen closely.
Highlights: Say it Louder, Hey Mama, Still Out There Running, You Worry Me
First Aid Kit – Ruins
Many people compare First Aid Kit to Emmylou Harris. That's because they sound so much like Emmylou Harris. When you hear Postcard on their most recent Ruins, you'll know what I mean (unless you have no idea who Emmylou Harris is). But for a duo who got famous covering a song by Fleet Foxes, it's really their harmonies that bring people back for a third helping, one that isn't much of a stretch sonically from their first two. Lyrically, it's a little edgier, though, especially on the obvious Rebel Heart and the Brandi Carlile-esque To Live a Life.
Highlights: Rebel Heart, Fireworks, Nothing Has to Be True
Brian Fallon – Sleepwalkers
Brian Fallon has always had the ability to straddle the sentimentality of youth and the sensibility of adulthood. He's usually done it through his band The Gaslight Anthem, but he sometimes does it solo. "I'm not a kid anymore" he sings, but clarifies that "the kids are alright". He doesn't stray too far from the Gaslight sound on this one, but hey, why mess with a good sound? It kicks off with the energetic If Your Prayers Don't Get to Heaven where he croons, "We're gonna run so far they'll never find us again" and "You've been cryin', ya I've seen you/ Baby I've been cryin' too". The standout on this album is definitely Etta James and it's a burner.
Highlights: Etta James, If You're Prayers Don't Get to Heaven,
By Jesse Wilkinson