Owen Sound is home to an ever-expanding arts scene, one in which tradition and innovation constantly intertwine. For a small city, it boasts an impressive number of galleries and performance venues, not to mention festivals, events, and community studio spaces. One of the cornerstones of visual arts in this town is the long-standing Tom Thomson Art Gallery – or "the TOM", as locals refer to it. The TOM has come a long way since its humble beginnings in an old church basement six decades ago, and that growth is set to continue under the guidance of Director and Chief Curator, Aidan Ware.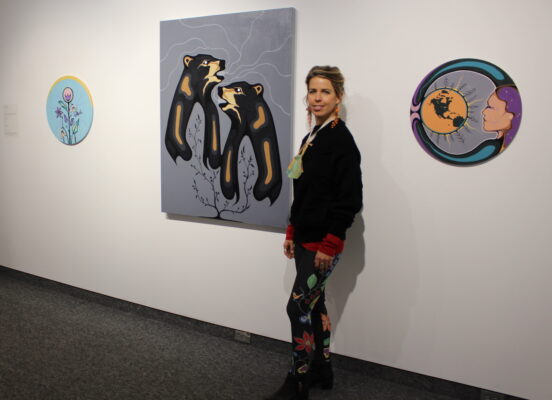 Ware, a frequent visitor of the Gallery while growing up in Meaford and Thornbury, was thrilled to return to this area to step into her new role last spring. She brings to the table a wealth of leadership experience in several Ontario art galleries and an obvious love for the TOM. Even amidst lockdown, she got straight to work, reacquainting herself with the Gallery remotely and honing her vision for it. Now, with doors open once again and people hungry to immerse themselves in the arts, Ware is using her expertise to both honour the TOM's roots and move it forward as a strong, vibrant, and responsive organization that centres around diversity and inclusion.
"[The Gallery] has a long-standing reputation for presenting compelling exhibitions and is custodian of a truly remarkable collection of art works ranging from Tom Thomson and the Group of Seven to contemporary artists such as Aganetha Dyck, Tim Whiten, Carl Beam, Marlene Creates, and Suzy Lake," says Ware. The rich variety of the TOM's Permanent Collection is a foundational asset of the Gallery and one that Ware is committed to expanding, while also finding innovative ways for the public to access these works. And these plans are just the tip of the iceberg.
She and the team at the Gallery have hit the ground running as they adapt to fluctuating restrictions and the unpredictability of the ongoing pandemic. They're working to digitize collections for virtual tours and creating a framework for hosting online talks and engaging art experiences. By bridging on-site programming and outreach through digital means, it offers people accessible opportunities to connect with art – something that Ware feels is essential and goes beyond appreciation for works.
Advertisement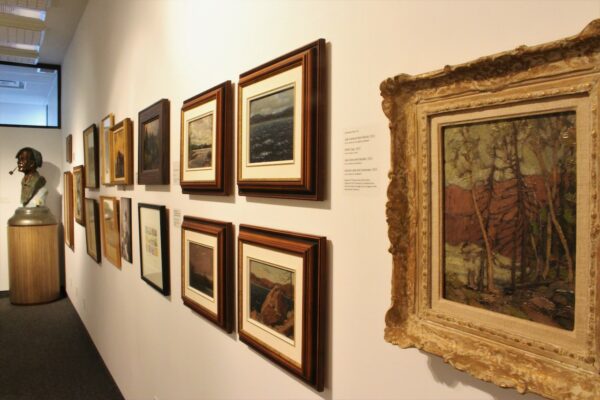 As she was first settling into her new position, the widespread collaboration between the City, the TOM, the Canadian Art Museum Directors Organization, and the Ontario Association of Art Galleries showed just how integral a role the artistic community plays. "I was inspired by the people around me," Ware remembers. "Everyone was supportive, sharing, kind, and fearlessly passionate that art matters and that it has never been more important than now, serving as a modality of social healing and catharsis."
Recognizing the increasing need for creativity, Ware's vision includes a renewed social focus. "I want the work we do at the Gallery to permeate beyond our walls, to meet people where they're at, and to find inspiration in cultivating new roots within the heart of our community." This means not only involving visitors and patrons, but also supporting local artists, whether established or emerging.
"One of my ambitions is to strengthen and broaden opportunities for these artists through the development of large-scale community collaborative projects that both address important current topics and provide opportunities for broad engagement and contribution." While the idea might seem distant right in this moment, given the parameters for minimizing gatherings, Ware and her team have already been paving the way by featuring local artists since the Gallery's reopening last year, beginning with Emily Kewageshig's exhibition, Mooshknemgog Bmaadziwin/Full Circle.
After closing again from December 26 to March 5, the TOM reopened March 6 with David Bierk's 'A Sanctuary for Thought' exhibit, and a community project titled #myessential led by local artist JP Morel. Youth in the community were asked to draw what they considered 'essential' and Morel has created a mural out of the drawings.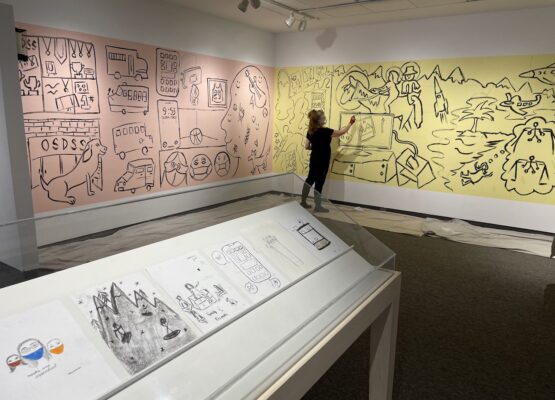 A Sanctuary for Thought presents works from the Gallery's Collection that highlight David Bierk's anxieties over a threatened ecological landscape and the erosion of beauty, humanism, and morality in art. His paintings offer reverence for the artists who came before him and provide cautionary eulogies to the earth and sky that still surround us.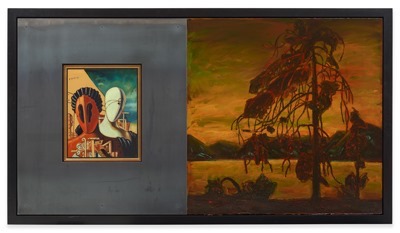 Owen Sound based artist, Kristine Moran's Swimming on the Edge of Utopia, will also open this summer, along with Facing It, a pandemic response exhibition that will bring together contemporary artists and work from their collection to evoke themes of social isolation, the power of kinship, and the ways in which art literally faces the unknown. Overall, we'll be treated to a wide range of styles and stories in 2021, and ultimately offered new perspectives to consider.
With a keen understanding of how art can serve as an impetus for deep reflection, Ware sees value in bringing to the forefront important issues, such as those relating to the environment, culture, identity, social justice, community, and accessibility. At the same time, the Gallery is committed to ensuring diverse representation by offering space for artists across cultures, with an emphasis on Indigenous voices. As Ware explains, "My goal is to make the Tom Thomson Art Gallery a dynamic centre for attracting diverse visitors and participants, creating cultural dialogue, and fostering the exchange of ideas."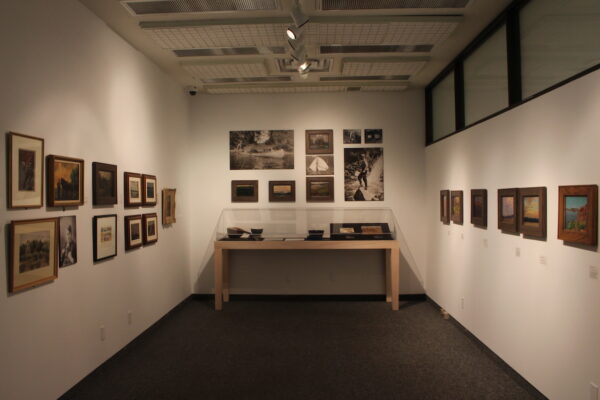 It's an intricate vision and Ware is planning a multi-dimensional approach to actualize it as restrictions lessen. She aims to implement off-site projects, short-term residencies for artists, activations, film screenings, and community discussions, in addition to the resonant exhibitions and events we have come to anticipate from the TOM.
"The Tom Thomson Art Gallery is not only an important public art gallery nationally, it is also a vital part of Owen Sound and the regional cultural sector," says Ware. "I want to see it shine!" With the momentum that has already begun to take hold since its re-opening and there's no doubt that the TOM will continue to grow as an innovative and inclusive creative force in our community.
Words and photos by Sarah Goldman