Anisha Bensdira is a local voice you need to hear. The 18-year-old Collingwood local is a bright young voice that's helping to share perspectives of small-town Ontario – one the majority of white kids who call South Georgian Bay home don't share. She grew up one of the few people of colour in her community, and that lived experience has helped shape her into a promising young speaker making waves across the region as a podcaster… and as a panelist for Collingwood's 2021 International Women's Day… and as Canada's national representative for Google's Juneteenth Global Day of Reflection alongside Alicia Keys.
She'll be first to tell you she felt she truly thrived in her hometown of Hamilton. When she moved north to Collingwood at the age of 7, she was quick to notice it would take some getting used to as the only BIPOC kid in her school.
"Collingwood is a beautiful community and it has endless opportunities for your children – it's a great place – but it's a predominantly white community and as a growing BIPOC individual…I felt pretty alienated. I was taunted. I didn't really understand the whole idea of racism and the systemic depths of it, so I didn't think it was that big of a deal," says Anisha. "There were a lot of jokes. I was called '50% off black,' because I'm bi-racial. I was called a 'knock-off,' I was told to 'go pick cotton,' a lot of nasty things that I didn't truly understand until I got older."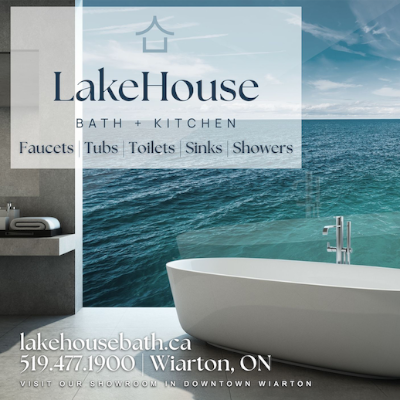 So how does someone who felt so isolated from her peers suddenly pipe up and help generate serious change on a local and national level?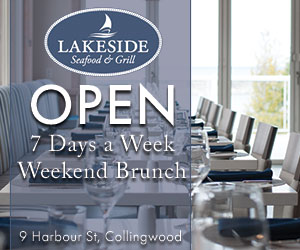 It started with an email shortly after the tragic death of George Floyd.
"I got the news when I was at work that there was going to be a Black Lives Matter march and I just thought 'I need to be there.' I ran to the washroom and I emailed the Mayor [Brian Saunderson] to ask 'can I speak at this?' That's how my presentation and speech came to be.
I spoke in June at the BLM march and from there, my advocacy took off."
Anisha has gone on to work with Elephant Thoughts teaching in classroom modules, discussing issues of equity, gender biases, and the right to education. Last November, the Collingwood Youth Centre approached her to ask if she would consider taking the reigns for a podcast slot. Her podcast at the CYC, In Your Skin, was released in February 2021. It tackles stories of racial struggle from various guests in the community who provide their educating perspective. If you haven't yet, take a listen.
"The feedback has been awesome. I enjoy podcasting, it's paying off and spreading awareness which is pretty heartwarming considering how much effort goes into it in the first place," she laughs. "When I can learn about what other individuals have been through it really shifts my perspective… The CYC is an incredible space. I come in with a script and a guest and they make the magic happen… I've always had a huge passion for public speaking so podcasting was just a brand new avenue that I had never had the opportunity to take up."
They say the pen is mightier than the sword – but this is 2021. The mic holds just as much power as the proverbial pen, and Anisha firmly believes communication is our strongest tool to help educate each other and share ideas. She's working with Elephant Thoughts again this summer in virtual classrooms all over the area and province sharing her story and how youth can become active global citizens. Then it's off to McMaster in the fall to study Peace Studies and Humanities.
I listened to her latest podcast with guest Marcia Alderson, who summed up Anisha's impact on local youth culture and advocacy work so well.
"This entire journey that you're on – fills my heart," says Marcia in the opening introductions. "The youth of today are the ones that are going to make change in this world. You're well on your way, girl. Well on your way."
—
Words by Nelson Phillips
Photos courtesy of Anisha Bensdira