---
A few months back my bandmate and brother-from-another-mother Bambalamb came into the studio for a percussion session. He was laying down some funky beats for a new record by his pal "Blaze," a music industry veteran who was striking out on his own to bring "Blue Eyed Funk" to Canada and the World! https://www.youtube.com/embed/5Ker-uPjWsg?wmode=opaque&enablejsapi=1
As soon as I heard the demo's I knew this cat was the real deal! The record is now in its final phases, with a video for their first single, "Magnetic" now making the rounds on YouTube.

Once I heard that Blaze was putting together an all-star charity show in Duntroon on November 21st, I figured it was time to shed some light on this hard-hitting underground funk project…
---
JM: So tell us – Who is this mysterious funk master known as "Blaze?"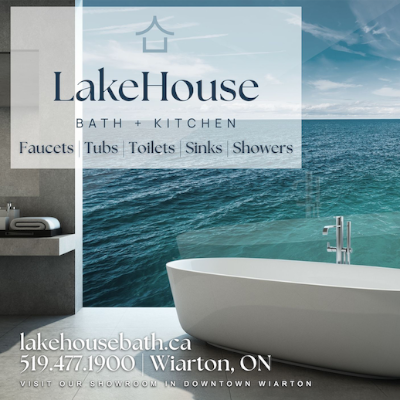 BLAZE: I've been in the music industry for over 30 years now – after 5 Juno nominations, sharing stages and studios with such platinum artists as Triumph, Tom Cochrane & John Mayer, and having toured and been signed to recording and publishing deals all over the world as an artist, songwriter and producer, I finally decided to strike out on my own.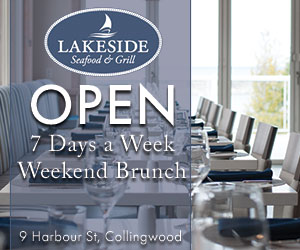 I started writing songs for my first solo record about a year ago and that's when things started getting funky. How would I describe the music? Think Wylde Cherry meets Stevie Wonder meets Santana. Big hooks and funky jams. The band is ready to set stages on fire in 2020!
Funny story of how I got the nickname Blaze. A few years back, I was in Germany playing a version of Jimi Hendrix's Purple Haze when I decided to take things up a notch and in a Monterey inspired haze, I pulled out some lighter fluid and matches and set my guitar on fire. Everyone said it was a "blazing performance" and the name just stuck! (My real name is Mladen Alexander)
JM: I hear you are putting together a kick-ass party to support My Friend's House on November 21st – give us the low-down!
BLAZE: Yes, we are playing at the Duntroon Highlands Golf Club on November 21st and we are ready to rock the house! This is going to be the party of the season. A purple tie event and an awesome night of fun, food and dancing to some of the best music ever written from classic funk to soul to disco (and a few original tunes for good measure!). We even have a couple of special guests coming out and it's all for a special cause. Don't miss it!
JM: What led you to choose My Friend's House as the charity to support for this gig?
BLAZE: My Friend's House does such important work in the community! It is so much more than a shelter, it provides the services needed to be safe while fleeing domestic abuse and the counseling and transitional support to become strong and healthy again. My Friend's House supports over 600 women a year in the area.
May the day come when these services aren't needed but until then we should all support this agency!
JM: Tell us about your Band – who makes up "Blaze & the Inferno" and what are your goals with the project?
BLAZE: This is a powerhouse band featuring world class musicians. On Nov. 21st, the band is Grant Slater on keys (Etta James, Petula Clark and Martha Reeves) Bass: Bryant Didier (Carol Pope) Drums: Mitch Yurkiw (Glacial Erratic) and on Sax: the one and only Neil Brathwaite (Glass Tiger). Keeping the rhythm pumping is Collingwood's own Bambalamb (Bodycount, Issac Hayes, Swampy & The Note Troll)!
JM: Sounds like a killer band! I understand you do a lot of collaborative work with other dope musicians – What has been your favorite collab project thus far in your career?
BLAZE: That is one of those impossible questions Josh! So many to choose from. Working with Triumph on their last record Edge Of Excess or Tom Cochrane on his Mad Mad World CD were a couple highlights. Touring with John Mayer. Writing my first #1 Canadian hit Walk Away with Tom Barlow while signed to Sony, signing a multi-million dollar contract with EMI in New York in the 90s. Or now, working with my partner Emmy winner Matthew Gerrard on kids animated film and TV shows with the BBC. Too many to choose from!
JM: What is your songwriting process like? Is it different now vs. previous projects?
BLAZE: My songwriting antennae are always up, listening for any sound, word, thought, conversation, rhythm, even a wrong note I may hit accidentally on an instrument to inspire an idea. Usually I sing it into my iPhone – Currently, I have hundreds of these ideas on there. Then it's into my studio to record a demo and the process of writing/rewriting begins. Songs are everywhere. Music is life!
My process is different now because I'm in charge and that's a double edged sword. If the project succeeds I get the credit, if it fails I get the blame. To be honest, the main reason I'm doing this project is for the sheer love of the music and getting the band out in front of an audience to give people a good show and a good time. That is success to me.
JM: What would you say was the sickest show you ever played?
BLAZE: Has to be Bayfest Festival on the same bill as Foo Fighters, Blink-182, Sum 41, Barenaked Ladies, Matthew Good, Pete Yorn, Cheap Trick in front of over 50,000 people!
JM: What is the biggest challenge you've faced in your career?
BLAZE: Having to adjust to the completely different music industry we live in now, but I love a good challenge. It's the wild wild west out there now and you just have to meet it head on and think out of the box. The future more than ever is in the artist's hands now.
JM: What brought you to this area and what is your favorite part of being here?
BLAZE: I bought a house in Barrie for my Mom a few years ago and was captivated by the people and the scenery. It's absolutely beautiful up here and places like Collingwood have a really thriving artistic community, I'm lucky too be a small part of it. I've never met such a talented and welcoming group of people before. I love it so much I'm actually looking to buy a place up here next year.
Speaking of which, I'm hosting an open mic night the first Sunday of each month at Firehall Pizza in Blue Mountain Village, come out and jam with us sometime! (JM Edit: DONE)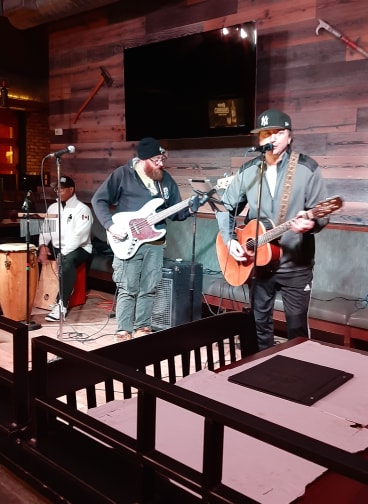 JM: What is your best piece of advice for us "young" aspiring local artists?
BLAZE: If you are inspired and compelled to create then my advice is to go for it! Go all in, give it all you've got and don't be afraid to take chances. Remember it's the music- business and these days you have to be not only the artist, but your own manager, label and promotion team. Learn how to do it all and be the driver on the road to your goals. And lastly, be outgoing and make lots of friends, this is a business not only of what you do, but who you know.
——————————————————-
You can catch Blaze and The Inferno on Nov 21st at their funk-tacular Purple Tie Party supporting My Friends House! Grab your TICKETS now!
Thanks to Blaze for taking the time out of his busy schedule to share his story, to Route 26 for always promoting the real, and to you awesome folks for reading and supporting local music!
This article was written by Josh 'The Note Troll' Maitland. Josh is a Collingwood based professional engineer, musician & producer . When he's not at home with the fam, he likes to slap the bass and help people make dope records over at his studio: Red Room Recordings