When you're looking to open an eatery of any kind, a big factor to consider is the space. Ambiance can be an extra boost to really make the customer feel at home. A comfortable environment can keep people coming back until it's their regular spot. Birgit's Pastry Cafe has been a local staple for years. If you've been to the Artist's Co-op in Owen Sound you've undoubtedly seen the cozy cafe tucked away in the back of the building or if you've been to Farmers' Market in the past you've surely been greeted by the heavenly aroma of their fresh baked goods and market sandwiches.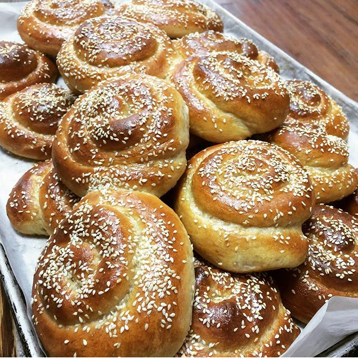 After hitting a wall with the business and dealing with a family emergency, Birgit decided to move out of the co-op space and set up shop next door. With its high ceilings and brick interior, the new space really brings out all the qualities that make for an inviting atmosphere. "We pretty much had a blank space to work with minus some equipment hookups," Birgit tells me via phone. Unfortunately due to the Covid-19 pandemic, she and her staff had to shut down about two weeks after opening.
"We did little to no advertising and opened during that last bad snowstorm toward the end of February, but were having really good business." Birgit decided to close the store for a week to reassess and figure out proper measures to ensure a safe space. "I worked for about 3 weeks by myself – luckily we had lots of pastries, pre-made and frozen, so it took a lot off of my workload. I brought back my staff and things really picked up when we announced we'd be doing the 'market' sandwiches".
The staff was working on a phone-in system where customers would organize a scheduled pickup time while still dealing with walk-ins. "People just kept ordering and ordering and then started asking "what else do you have?", Birgit tells me excitedly. "We've been slowly adding more and more to our menu and adjusting as updates are released", she continues. Moving in stages and opening their usual 40 seat dine-in area at half capacity is part of the next stage.
Advertisement
Birgit's Pastry Cafe is also the home of Civil Kat Coffee. Birgit and Kat Healy operate out of the same space and were trying to organize a grand opening to coincide with Kat's final piece of equipment arriving. " Unfortunately my afterburner was scheduled to arrive around the time the border was closed, it was deemed a non-essential item and then my tracking number became 'invalid.' It was all very frustrating," says Kat. " I was very excited to finally be able to do my roasting in-house, so once the equipment arrives and it's safetied, I can start doing that."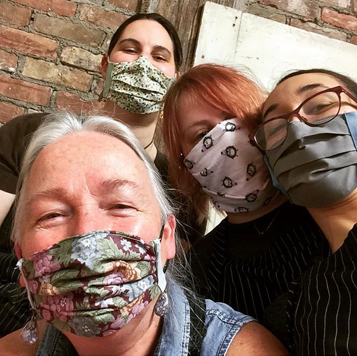 A grand opening is still planned but in the meantime, Kat has been doubling down on experimenting with gourmet beverages. "We have the coffee down, I have about 12 blends now and origins from South and Central America, but I'm really excited to perfect my "magic potion," she tells me enthusiastically. "It's a tea-based beverage with butterfly peaberry tea pigment PH, so when you mix it with different thing it changes into all sort of amazing colours like magenta and sort of a robin's egg blue!"
Birgit's Pastry Cafe is currently open to the public three people at a time, where you can also purchase a gift card for later use if you want to enjoy the experience of the dining room when it reopens. Be sure to visit their website where there's plenty of images of their mouth-watering menu so you can see what you'd like before calling ahead.
---
Written by Russ Walsh, owner of Sour Cat Records