Home renovations can get in the way of a lot of things. In this case, they had gotten in the way of seeing our friend Ryan Praskey, aka The Nomad Home Chef, doing his thing at Duntroon Cyder House & Farm. After having Ryan come out and cook for us last winter, we were itching to get over to see what he was cooking up over in Duntroon these days. So, with a few projects under our belt, it was time to take the afternoon off and relax.
Duntroon has been known for their cider and for their sprawling farm that includes an orchard and bottle shop, but this summer they've also been known for their food. The menu that the Nomad Home Chef has introduced at the Duntroon spot is pretty epic. And when you pair the menu with tasty cider, live music and a warm Sunday afternoon, well, I'm sure I don't need to tell you that it creates a little slice of heaven – a pretty sweet spot to find the relaxation we were looking for.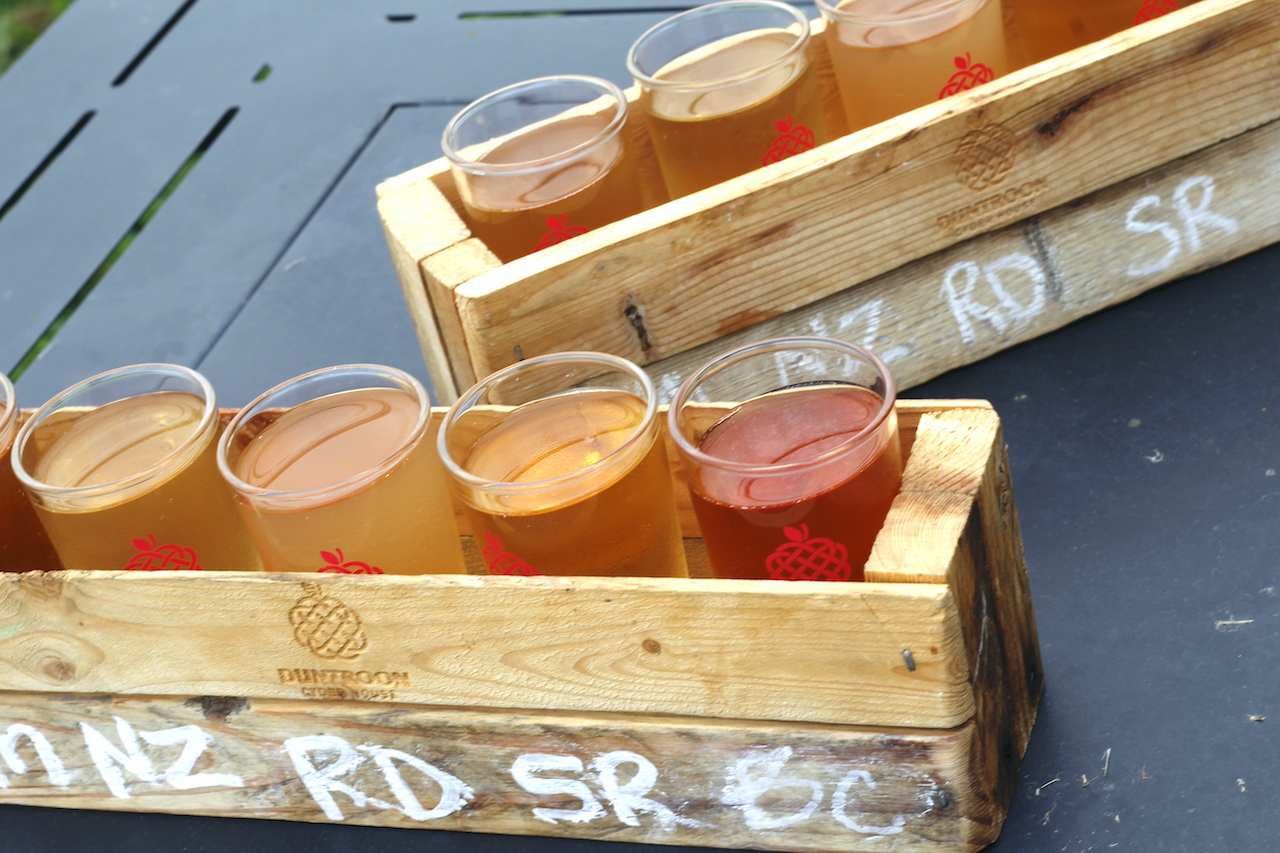 When Nomad Chef and Duntroon Cyder partnered this past summer, they decided to build an outdoor kitchen complete with enclosed prep area, BBQ station, and outdoor fire. It's a place that allows Praskey to do what he does best – create a killer menu and interact with the guests. It's placed perfectly between the bar, where you order your drinks, and the stage, where you watch your new favourite band.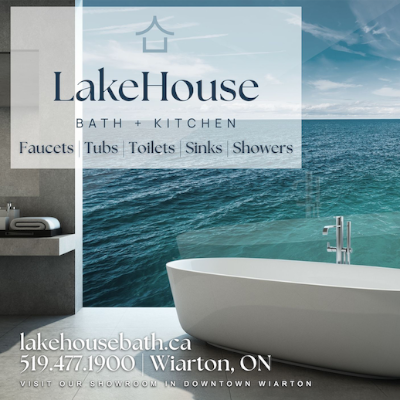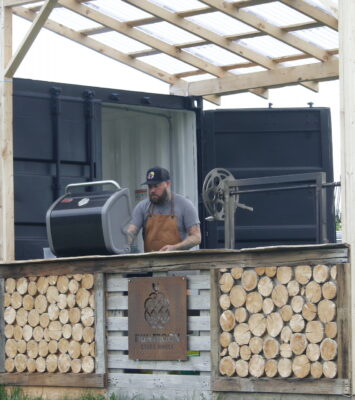 Before I get the food and cider, I want to give a quick shout out to the band. They were belting out beautiful renditions of some cool, classic tunes and the vocals were spot on. Check out the Jenny Howes Duo when you get a second.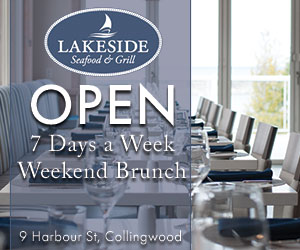 When we arrived, there were already a number of tables who also had relaxation on their mind. We got a big Nomad Home Chef hug and found a seat (close to the tunes). We ordered a few flights of cider and took notice of their Citra-Hopped Infused and their Lake Harvest Sumac. We definitely made a note to grab some from the shop on the way out. And some garlic – they grow that on the farm, as well.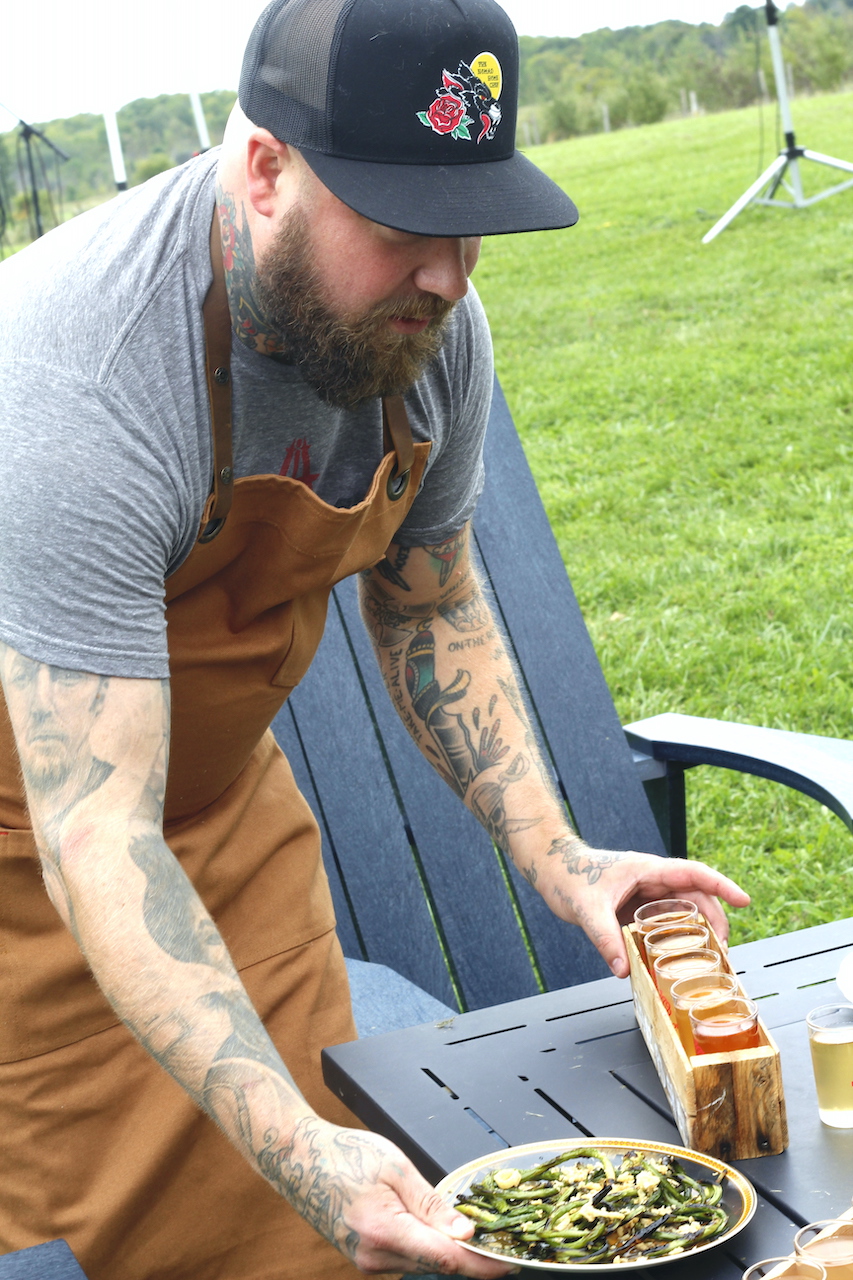 Then the food started arriving. And that's when we really entered sensory city. We started with some wild mushroom croquettes with a maple mustard aioli. Not a bad start, right? That was joined by a Good Family Farms smoked pork hock salad with butter lettuce, pickled chanterelle mushrooms and dill dressing.
Then the Fire-Roasted Duntroon Garlic Scapes, Tuscan E.V.O.O. Melon and Cucumber Vinegar with Crispy Shallots arrived and we realized how much care had gone into this menu. The flavours matched perfectly with the light, fruity qualities of the cyder.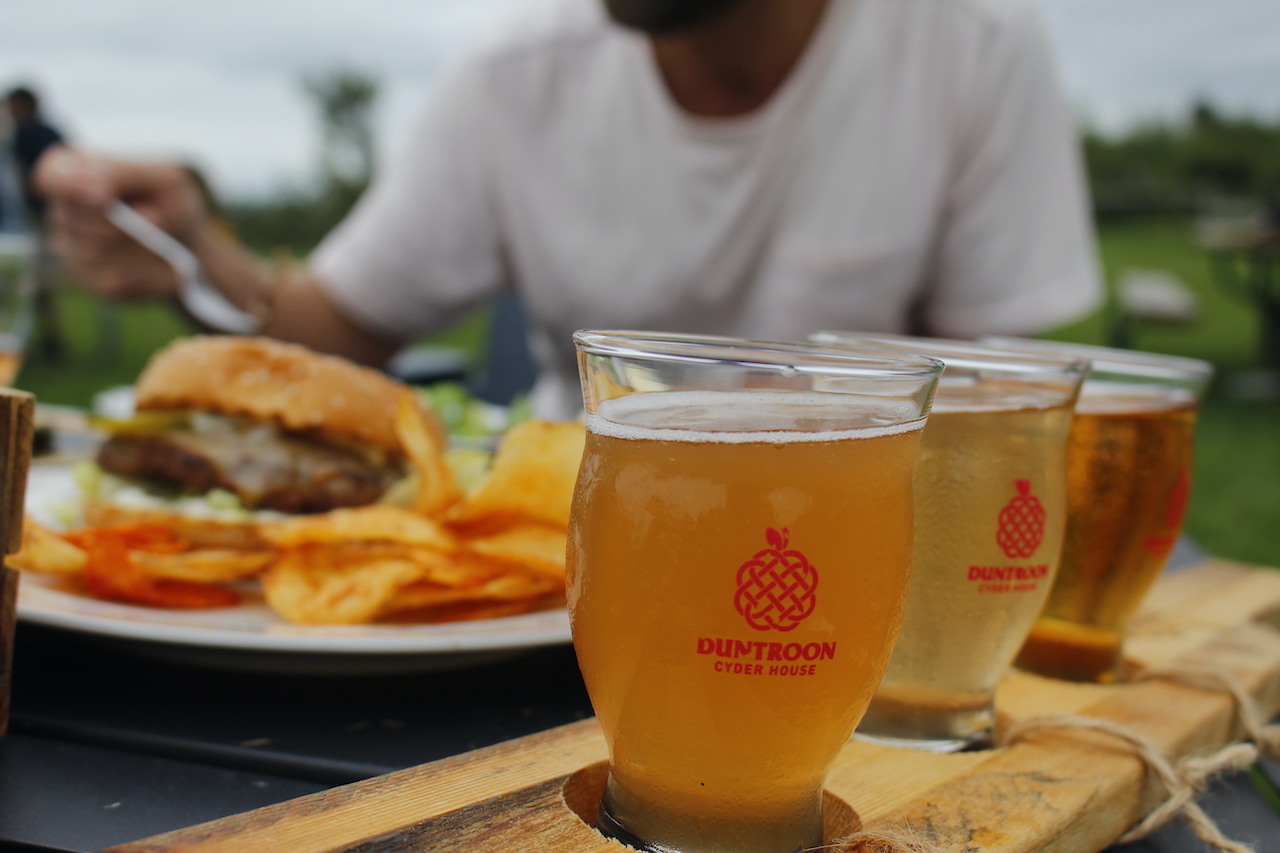 But the standout for me was the TNHC Smoked Cheddar Cheeseburger with Sweet Pickles, Dill Aioli, Iceberg Lettuce on a Brioche Bun. It was the best burger I had had in a long time. Do yourself a favour and get one. You can thank me the next time you see me.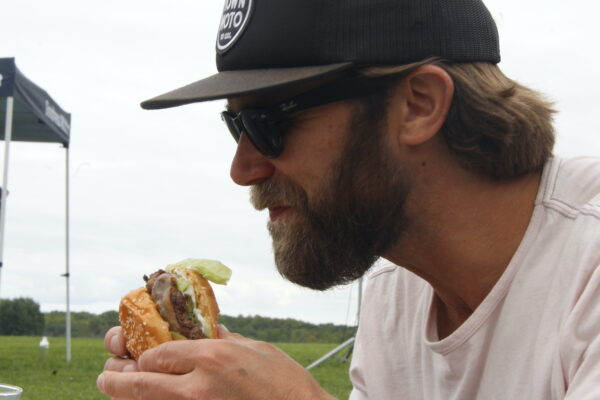 Not only does the Nomad Home Chef cook each dish, but he also delivers his creations plate by plate to the tables spread leisurely across the lawn, and makes sure everyone is happy. It would be hard not to be content in that serene setting, apple trees to the right, barns off in the distance, and the sun peeking through the clouds offering a little sunshine on an already peaceful day.
We were there on a Sunday, but you're more than welcome to go on a Saturday too. Nomad is cooking every Saturday and Sunday from 12-5 in September and October…and if you're lucky, November as well.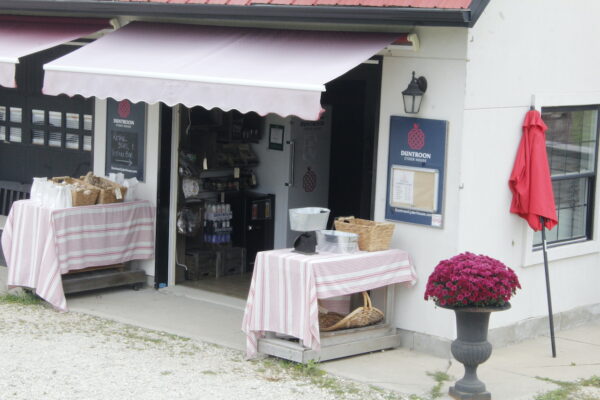 After that, you'll catch him at the Craigleith North Lodge again this winter changing the ski hill food game. He'll also be hosting Christmas parties and corporate events at the North Lodge all December with amazing packages that cover food, alcohol and entertainment in a Bavarian style ski lodge, so reach out Ryan Praskey at thenomadhomechef@gmail.com to book one for your work crew or your non-work crew.
Words by Jesse Wilkinson
Photos by Jesse Wilkinson and Margaret Curtis