When you latch on to a book that enables dreaming without sleeping, it's difficult to ignore. It finds its way into your hands when you should be sleeping or possibly working or making tacos for the crew of friends about to land on your doorstep.
Nomad: Designing a Home for Escape and Adventure by Emma Reddington is just the balm for whatever might ail you. The practical (if temporary) remedies for traditional real estate market associated weariness are laid out in poster-worthy full colour blueprints. Not crazy about being tethered to a mortgage and picket fence life? Maybe a vintage Boler trailer or re-jigged school bus is more your speed. Tipping convention on its side, Reddington explores the changing concept of home and how living tinier can ironically expand your world.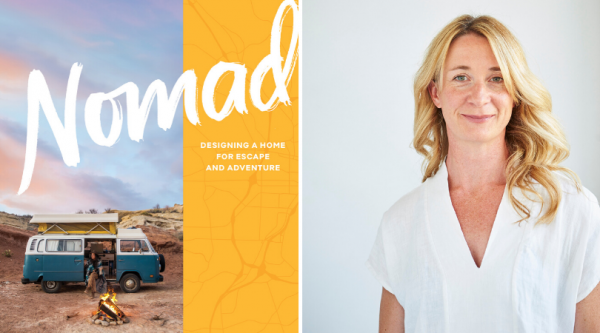 Nomad is smartly split into four lifestyle categories but the lines really blur with sections dubbed "The Adventure Seekers," "The Dreamers," "The Minimalists" and "The Escapists." If you identify with all of the above, the endorphin release will be immediate. Neural pathways will take new routes for those who have already pledged allegiance to the freewheelin' gig economy. The beauty of Nomad's foundation is the absence of an income bracket or career trajectory attached to attaining any of these homes. However, if you are a surf instructor or have a film degree and can carve your own wooden utensils, you're ahead of the game.
It's not surprising that West Coast native Emma Reddington is the brains and purring engine behind Nomad. She is the founder of a curation brand and design house (The Marion House Book) with street cred in Norway, Australia and North America. Reddington is currently the editor-in-chief of House & Home magazine but has an equally curated resume comprised of several creative turns. She was an exhibition designer at the Art Gallery of Ontario, home editor of Chatelaine and is a trained chef to boot. To date, she has four million Pinterest followers hot on her heels—scientific proof of her elevated taste buds.
Advertisement
Every Airstream, tiny house and school bus conversion Reddington features in Nomad is the stuff of dreams and the spirit is dangerously contagious. Reddington's profiles illustrate her affection for freedom, climate change resolve and an alternative life. With photographer Sian Richards at her elbow, the curious duo took a deep dive into an unfolded map, travelling to six countries and eleven US states in their mission.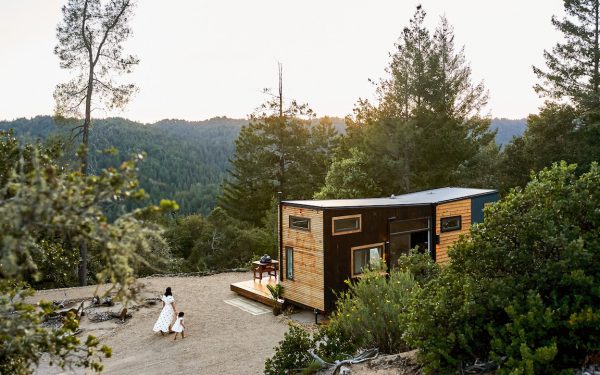 Between the glamour shots of a storybook 425-square-foot 1982 Salish Coastal Sea Home tugboat in BC and a 45-square-foot 2017 custom-built teardrop camper, the homes that are showcased in Nomad remind me of the Sears Wish Book of my twinkly-eyed childhood. I WANT EVERYTHING! Every single one! How do I circle the whole book?
Maybe Nomad resonates on a high sonic level because I once owned an orange 1974 VW Westfalia. At the time, I usually prefaced that vehicle with a string of profanity because the thing went from point A to point A and a half. When I stopped for gas, I had to leave it running for fear that it would never start again and have to be towed (yet again). It had a punky smell that never left (even after a heavy dose of patchouli incense sticks and standard issue Christmas tree air fresheners promising fresh pine scent. The décor was genuine '70s wood panelling and plaid—and not the kind of plaid you'd ever wear to a pub. But, admittedly, I could also smell and feel the tingles of possibility and neon-lit freedom of the open road.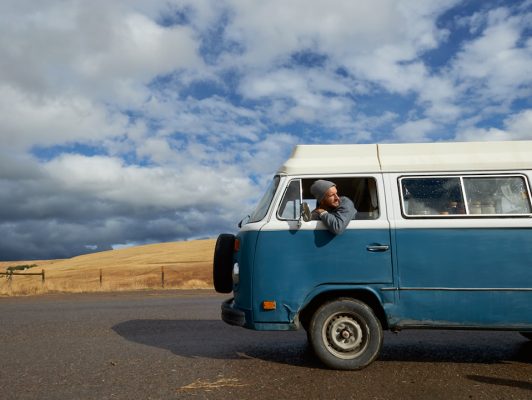 If you are a sucker for Dwell magazine or Cabin Porn, you can confidently make room on your coffee table for Nomad. By page 50 you'll be examining your skill set and wondering if you could make a go of a maker-based company designing t-shirts or customizing longboards like the couple who dropped out of college to chase a new life in a 22-foot Toyota Odyssey motor home.
What draws readers to Nomad will be as individual as the portrayals within. It's a head-on collision of reality and romance. Nash and Kim Finley found themselves signing up for the #vanlife after Kim's near-death dengue fever-infused haze. Her unexpected experience in Malaysia was the catalyst for a new road that is still winding in an inspiring way for the couple.
There is a familiar thread throughout—it's about choosing simple, choosing change. The flexibility required is Ashtanga yoga level. There are obstacles, financial sieves, a lot of ramen noodles and wet dogs in confined spaces. Lilliputian living can also require a crash course in parking, composting toilets, electrical engineering, a two-burner stove menu and privacy. It has all the fixings of a healthy Instagram account.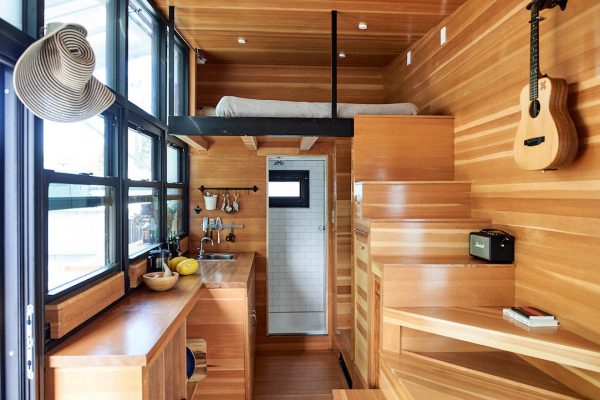 Regardless of the imagined or revealed kinks, Nomad is enticing and as tempting as that unopened growler of porter. The stories within make you want to braid sweetgrass all day or forage for mushrooms and learn how to surf so you can offer surf lessons for a living.
The emphasis is on experiencing life and who knew that it could be best facilitated in an Airstream Overlander or 1999 Bluebird school bus? Eavesdropping on this creative and resilient free-range community certainly shakes up convention—in the most beautiful way.
Jump from a sailboat in Sausalito, California to a DIY peat moss toilet primer. Yes, there's a "Nuts-and-Bolts Guide to Nomadic Living" reference which reads like a readiness test. Even if you're in the early stages of contemplation, it's okay to adopt the devil-may-care mantra and grab some life inspo and tiny design tips that is suitable for any home—wheels or not. Maybe it's all about renovating our mindset instead?
Parting suggestion: Give the fair trade beans a good rev and brew because it's easy to lose a few hours and a few cups of coffee in the pages of Nomad.
---
Jules Torti is the author of Free to a Good Home: With Room for Improvement. Torti and her wife looked at 88 houses in the span of one year after selling their 155-year-old stone cottage on Facebook. They now live on the 45th parallel in Lion's Head—halfway to the North Pole and (better yet), halfway to the equator. Jules Torti is also the editor-in-chief of Harrowsmith magazine and a regular contributor to realtor.ca's Living Room.
Images from Nomad by Emma Reddington (Artisan Books). Copyright © 2019. Photographs by Sian Richards. Used with permission from the publisher.