At long last, M'Wikwedong Indigenous Friendship Centre will be hosting its Official Opening on Saturday, October 14th, 2023. We welcome the community to join us for this open house as we celebrate our growth as an organization and commemorate our new home at 1045 3rd Avenue West, Owen Sound, on the traditional lands of Saugeen Ojibwe Nations.
M'Wikwedong Indigenous Friendship Centre began operating in a minor capacity in 1988, driven by a core group of Indigenous community members in Owen Sound. In 2001, a generous donation from an anonymous benefactor helped M'Wikwedong to purchase the building that had previously been the Douglas Street Daycare (and before that, the Douglas Street Mission), and it was there that the Friendship Centre really gained momentum.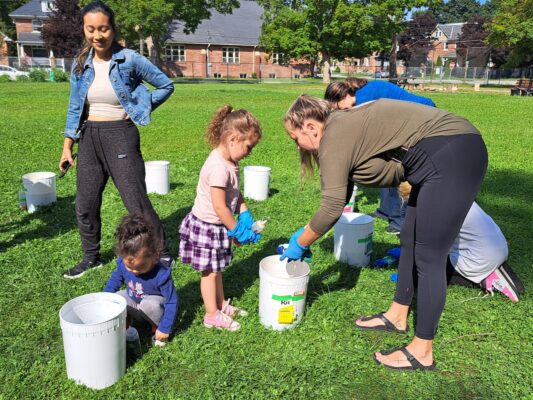 With only two staff members, a volunteer executive director, and a volunteer board of directors, the grassroots organization quickly established itself as a cornerstone, providing a safe place for Urban Indigenous individuals to connect with their community and to break down the cultural and systemic service barriers between local Indigenous and Non-Indigenous populations. The dedication of all those involved allowed M'Wikwedong to flourish.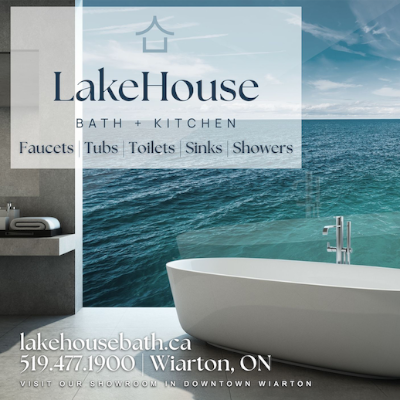 The past two decades have seen continuous growth for our Friendship Centre as we've evolved to meet the needs of the community. Under the guidance of Executive Director Renée Abram, the organization now has over 30 employees and is host to 19 programs that offer services and support for people of all ages throughout Grey and Bruce. By the time we procured our new location in 2020, our cozy old building was bursting at the seams.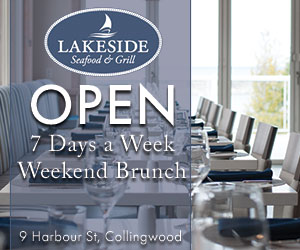 It was a strange transition to make amidst the pandemic, leaving behind our first home and all the memories it held and moving into an expansive former school. Stranger still to create this beautiful space and not be able to share it with others. It wasn't until restrictions eased and we were able to resume in-person programming that we could fully appreciate just what a gift this location is.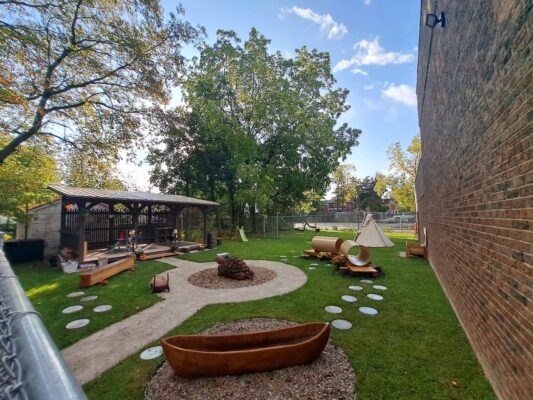 We now have dedicated program spaces for all sorts of activities, from traditional crafts and cooking classes to youth council and children's play groups (just to name a few). The Friendship Centre is buzzing with more activity than ever before, and we're thrilled to be able to celebrate our new location with the community and show off this labour of love.
Festivities run from 11:00 am to 3:00 pm, beginning with a pipe ceremony and drumming, and followed by welcome speeches, a ribbon cutting, and a tree planting. Chef Shawn Adler of The Flying Chestnut Kitchen in Eugenia and the Pow Wow Café in Toronto will be serving up delicious fare from 12:30-1:30, and at 2:00 we'll open our doors for the community to tour the building and learn about all the programs and services we offer. Whether you're just hearing about M'Wikwedong for the first time, or you're a long-time participant, we hope you will join us on October 14th.
Words by Sarah Goldman
Photos provided by M'Wikwedong Indigenous Friendship Centre