When we were putting together our lineup for the now cancelled Railyard Music Festival this summer, we thought Fergus' Madison Galloway would make a nice addition. Then we listened to her latest album Moon & Mercury and realized that a nice addition was actually a necessary addition.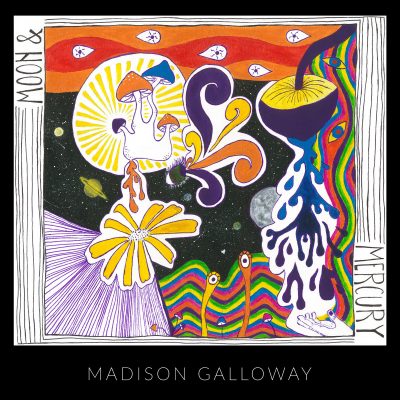 She opens the album with the punchy alt-country Can't Buy Time that's drum and harmonica-heavy and just plain fun. It really sets the stage for the feel of the album. She let's her guitar do the talking on sultry and cutting Love's Not a Game, a tune that would make Margaret Glaspy jealous. The album is a polished debut offering, produced by Ron Hawkins, in the genre of roots and blues. There are hints of Zeppelin here with songwriting sensibility of Lucinda Williams.
Devil in Her Eye is a standout on the album and shows promise of young songwriter who has already impressed crowds with catchy blues numbers that have taken her across Ontario to festivals like Mariposa and Riverfest. She's appeared at Summerfolk as part of her duo, Fork n' Harp, but she's becoming better known in her solo capacity.
Her soulful voice is on parade throughout this album especially on the song that the album takes its name from. She slows things down on Rose Coloured Glasses and gets a little bouncy on a few B-siders like Beginnings & Ends and Bye Bye, but it's in her energetic bluesy stuff that she really shines here. Coffee Stains is a daring jam that spices things up to close out the A Side and one that would be cool to hear live.
Advertisement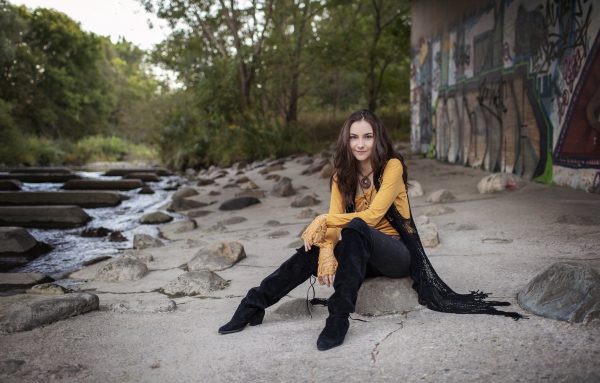 We weren't able to see this young talent at our (or any) festivals this past summer, but now that venues are opening again and outdoor shows are popping up, hopefully you can catch this talented songwriter play her Moon & Mercury songs live again!
Galloway is currently hosting a monthly livestream series titled My Home to Yours. The next performance is August 29 from 9-11pm
Moon & Mercury is available for purchase on her website, and is also available to stream on Spotify and Apple Music.
Written by Jesse Wilkinson
Photos provided by artist