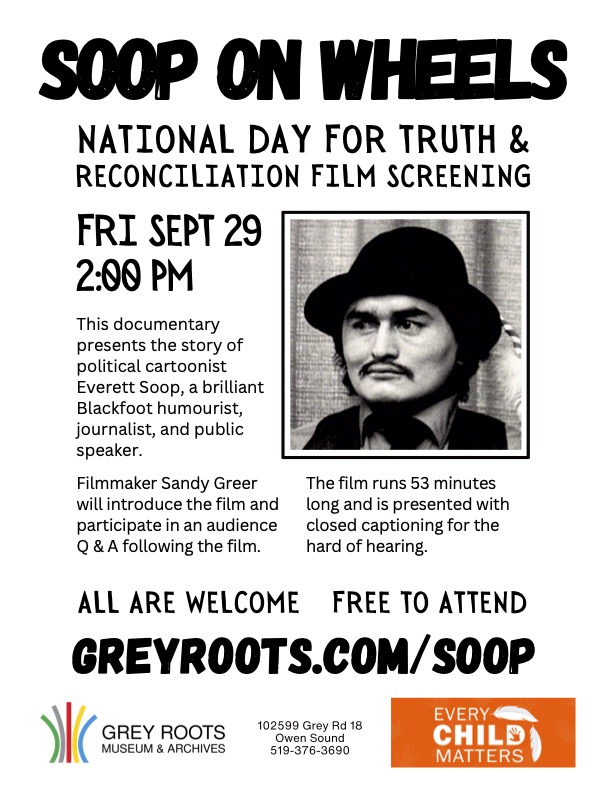 Truth & Reconciliation Film Screening: Soop on Wheels
September 29 2 – 4 p.m.
In recognition of the National Day for Truth & Reconciliation, Grey Roots presents a free screening of Soop on Wheels.
This 1998 documentary presents the multi-layered story of political cartoonist Everett Soop, a brilliant yet under-recognized Blackfoot humourist, journalist, and public speaker.
Soop on Wheels was directed and produced by Huron County filmmaker, Sandy Greer, who will introduce the film and participate in a discussion with the audience following the screening. Sandy will be joined by special guest speakers Samantha Saunders and her daughter Savannah from Chippewas of Nawash First Nation.
All are welcome to attend this screening free of charge. The film is 53 minutes long and will be presented with closed captioning for the hard of hearing.