Owen Sound Moves on Climate Action: A Community Conversation
May 17 @ 7:00 pm

-

9:00 pm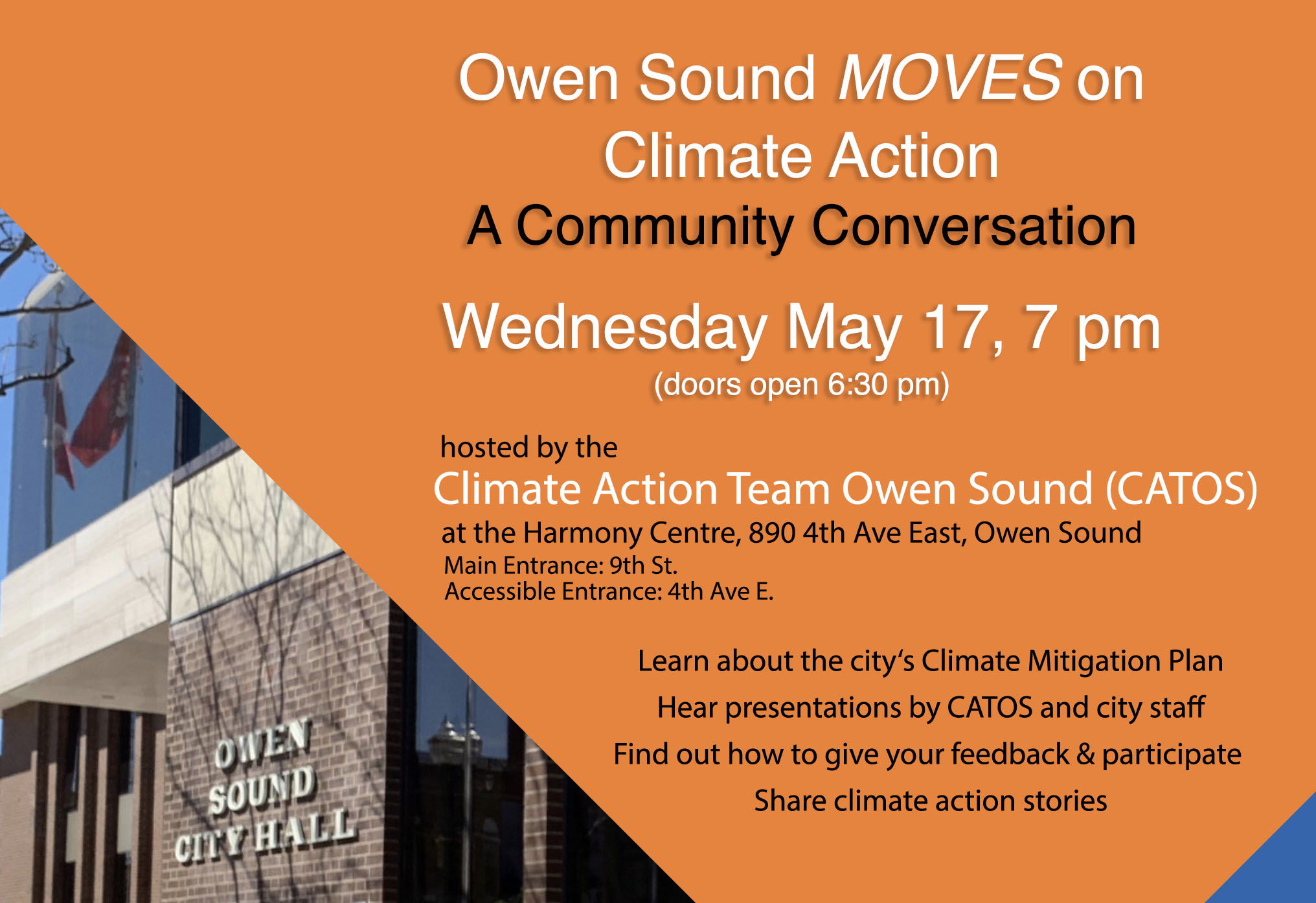 Climate Action Team Owen Sound (CATOS) is hosting a Community Conversation about the Owen Sound Climate Mitigation draft plan at the Harmony Centre on Wednesday May 17th at 7 p.m.
The Owen Sound Climate Mitigation draft plan was presented to the city's Operations Committee on April 20th.  Citizens and visitors are invited to complete the online survey at OurCityOwenSound.ca  prior to May 29th.  The survey was launched by city staff at Earth Day April 22nd.
The May 17th event "Owen Sound MOVES on Climate Change" will include presentations by city staff and Owen Sound Climate Action Team members who have worked together on the draft plan.  Participants will be able to get their questions answered and share climate action stories.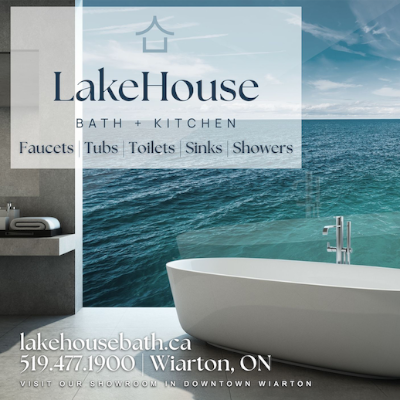 CATOS formed in May 2019 following the premier screening of "Resilience: Transforming Our Community".  In the last four years, their focus has been on working effectively with the city and community engagement.
This is a much anticipated milestone for the city and CATOS.  Since 2021, CATOS members have worked closely with city staff to move climate action forward.  CATOS is identified as a prime community stakeholder and will continue to support the City in achieving the targets through community engagement and work with city staff.
Read the Owen Sound Climate Mitigation draft plan https://pub-owensound.escribemeetings.com/filestream.ashx?DocumentId=37421
Take the Survey: https://ourcity.owensound.ca/climate-action-strategy/survey_tools/community-engagement-on-the-draft-climate-mitigation-plan