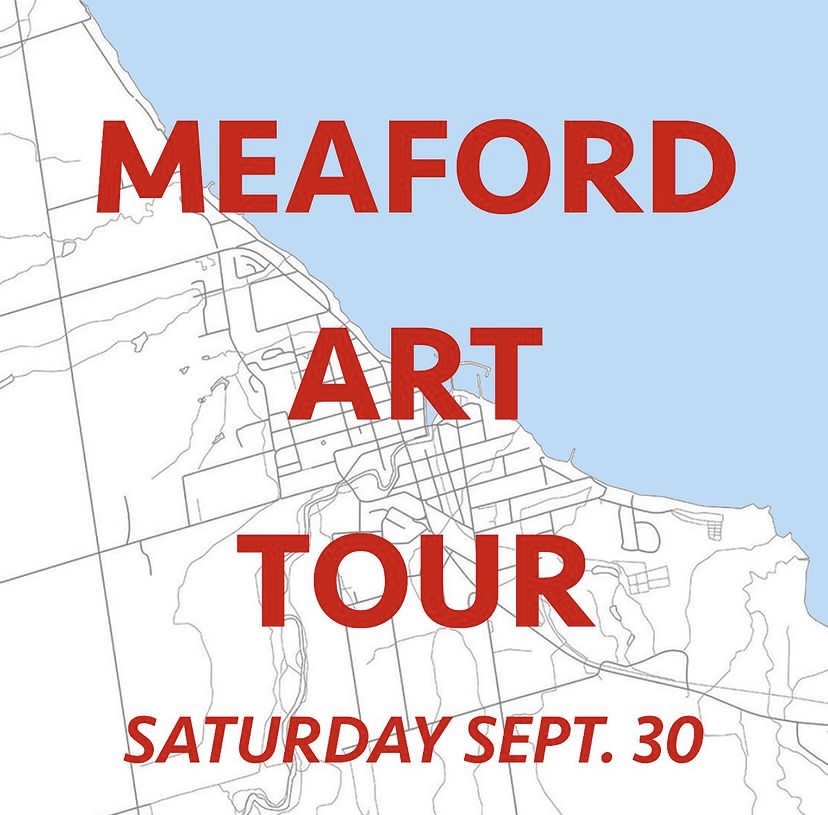 Craig Gallery is sponsoring and helping to organize an Art Tour of Meaford on the weekend of September 29-October 3, 2023. This weekend also coincides with the the Scarecrow Parade and Apple Harvest Craft Show, which brings people into the community.
As of now the tour will include Craig Gallery, The Galleries at Meaford Hall (Opening reception for the MCAA), Several Open Studios and Doors of Meaford (this stretch of Sykes will be on the map as a point of interest). We are also exploring holding a downtown pop-up for artists  who do not want to host an open studio and possibly certain downtown businesses will host an artist's hosting work.
This year, because it's the first time we are trying to do this, and because we don't have a lot of time to organize, we will be keeping things simple. The only required day for participation is Saturday September 30th (although participation on Friday and/or Sunday is gladly welcomed). There will also be no fee to participate this year but we will ask you to give out maps at your location and promote through your networks.
Craig Gallery will be responsible for building a web page with an interactive map and some info about the participating artists (will reach out to participating artists for this info), and for printing small maps and posters for the event. We will also promote through our networks.
We are looking for:
Artists with a studio or living in the municipality of Meaford who would like to take part.
Artists/volunteers who help organize a pop-up location downtown (we have a location).
PLEASE EMAIL: meafordarttour@gmail.com