Friday the 13th Poetry Party
October 13 @ 7:00 pm

-

10:00 pm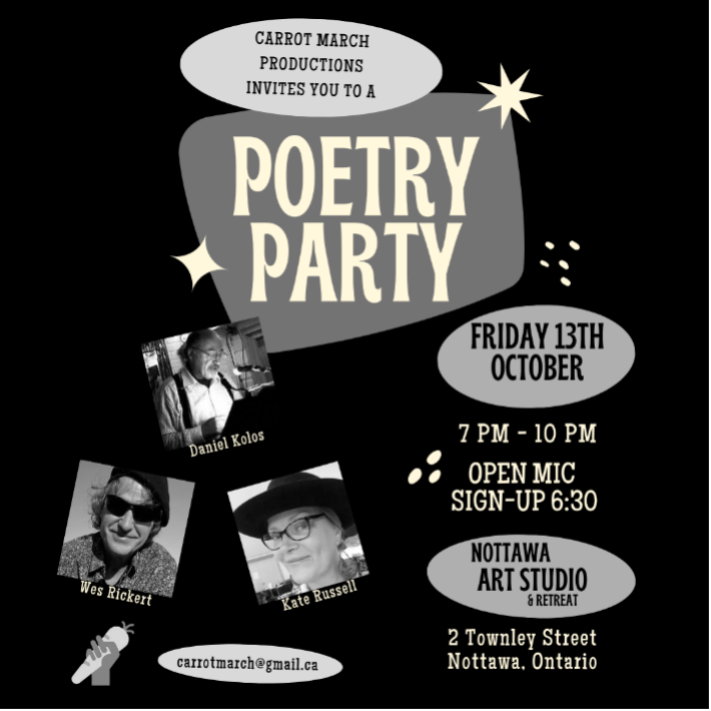 A new poetry gathering space is starting up at the Nottawa Art Studio and Retreat this October, as three poets collaborate for an evening of spoken word, sound poetry and open mic spots.
Kate Russell, poet and creative mind behind Carrot March Productions teams up with Lory MacDonald of ArtsFest Ontario to begin what will become a regular poetry evening at her studio in Nottawa, just south of Collingwood.
MacDonald is an artist, the Show Producer for Artfest Ontario and a leader in the arts community. Her entrepreneurial passion and creative ideas have inspired artists of all ages. She is dedicated to promoting and providing opportunities for artists to create, exhibit and sell their work. She is a recipient of the Collingwood Arts & Culture Award.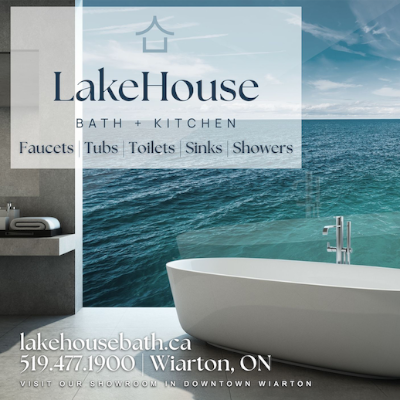 Appearing at this launch is longtime regional poet, workshop coordinator and Erotic Poetry Salon host Daniel Kolos. A poet, publisher, compassionate inquiry coach and all-round renaissance man, Kolos has been published multiple times, appears at open mics throughout the province and had his ritual drama A Modern Mystery School produced by CBC.
Joining Kolos at the event will be Wes Rickert, a sound poet who uses everything from toy trumpets to kazoos to accent his absurdist performance poetry. A writer, director and producer of no-budget art house film, Rickert enjoys making the ordinary extraordinary. He is a regular contributor to Maintanant – A Journal of Contemporary Dada, published by Contemporary Dada", Three Rooms Press, NYC.
Kate Russell is a journalist, community cultural catalyst and poet. As host for the evening, she will wrap up the features for the evening with poems from her book Hard Truth on a Bright Blue Day (Ginger Press 2022) and new poetry gleaned from her recent travels, where she immersed in the North Beach poetry scene in San Francisco.
The event will be interspersed with open mic opportunities for new and experienced poets to bring their own words to the evening. Admission is by donation and refreshments will be served. Monthly events will be scheduled so stay tuned for more from this refreshing new venue.
Nottawa Art Studio and Retreat is located at 2 Townley St., Nottawa. For more information contact carrotmarch@gmail.com.