After twenty years as a coffee drinker, I've finally just started drinking my java black. No cream, no sugar, no milk, no maple syrup (a brief experiment).
I've always associated true coffee drinkers with a cup of liquid that's darker than a black steer's tookus on a moonless prairie night. I imagine old Italian men drinking espressos during afternoon bocce ball games scoffing at anyone who adds anything to the pure, caffeinated cup.
I knew if I wanted to be taken seriously by real coffee drinkers, I'd have to make the change to black, but I didn't see it happening anytime soon. That is, until one cup of coffee came into my possession, simply labeled 'Farmers' Coffee' from Cafe Pionero. It is the figurative baby of Jenny Zambrano and Noel Dekking (they also have a literal baby, as well), who got into the coffee business in 2016 after an earthquake hit Jenny's Ecuadorian village of Mata de Platano.
I learned of this new coffee venture in an email asking if I'd like to try a bag. I said yes, and it's been my morning coffee blend ever since.
Advertisement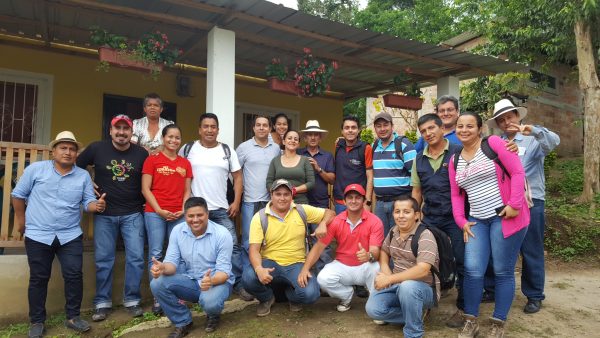 Many of the big coffee companies have a clever slogan or a catchy jingle; Café Pionero has a great story: the earthquake, combined with years of low oil prices, left Mata de Platano's farmers vulnerable to a few merchants who seized the opportunity to capitalize with break-neck prices at the farmers' behalf. "Frankly, this pissed me off," says Noel, who grew up in Owen Sound and moved to Ecuador to complete his Masters in Sustainable Energy Development. He met Jenny during his time in Quito; they soon married and now spend their time between Ontario and Ecuador.
They knew then that they had an opportunity to turn a bad news story into a good one. Using their savings and a loan from a social impact investor, they started Café Pionero, a fair trade coffee company that offers an ethical model of commerce and is bird and forest friendly, which is just so damn refreshing these days: a great product with a moral vision. Not corporate greed and shady practices hiding behind a feel-good marketing campaign – an actual community-supportive business that makes sure people are treated fairly. And even further, the work that Cafe Pionero provides in the village is one of the only sources of paid employment for women. Even further evidence of a bad news story turned good.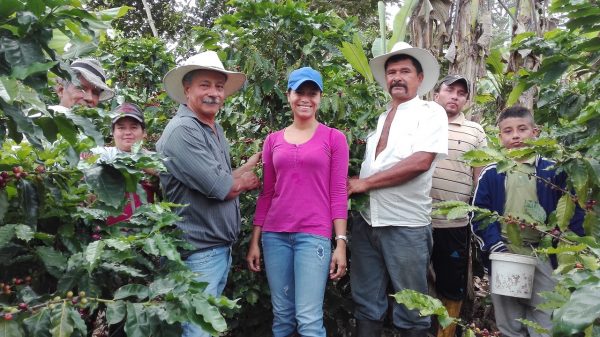 In Mata de Platano, Zambrano holds the moniker Jenny "Patrona," which means 'the boss-lady,' a term used out of respect for her importance in the community and possibly in good-hearted jest, since most of the farmers are twenty-five years her senior. But there are times when she has to take the hard line with farmers regarding the product because her and Noel know they need a quality product if they are going to continue to build upon a strong reputation. And they've done that. So far they've supplied well known roasters like Coffee Public, Outpost, Velvet Sunrise, and Ironwood Coffee right here in Grey Bruce. The new focus is on pushing Cafe Pionero's own roasted brand, 'Farmers' Coffee', which will help to keep the project financially viable.
"Jenny and I decided to cut out the middleman and become the middle-people: purchasing, producing, packing, exporting, and importing as much coffee as we could in order to get a fair price for the farmers and to cut out these market sharks in Ecuador that prey on the disenfranchised," Noel says.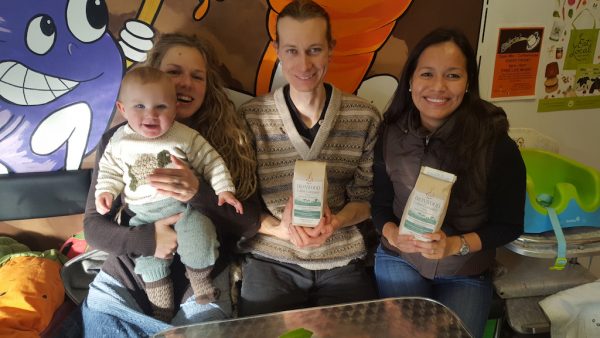 That's how Café Pionero was born and they have been orchestrating a successful farm to cup operation ever since. They imported 4000 pounds of coffee into Canada last year from 25 different family farms, but it's been a steep learning curve for them both.
"Once we decided we would bring coffee to Canada, the first thing we needed to figure out was what kind of coffee we had, which is to show you how much we knew at that time," Noel admits jokingly. They made the decision over coffee one morning (how poetic) and over time learned just what they were getting themselves into, but also how rewarding it would be.
"It was one-million times as hard as I thought it would be and just as valuable," Noel says. He plans to be in the coffee business for the long term and knows that it takes hard work and solid teamwork.
The partnership he and Jenny have is very unique. They are partners in marriage, and are now partners in international trade. Jenny is the exporter in Ecuador, where she spends much of her time, and Noel is the importer in Canada. It made sense in the beginning since Noel could communicate in English with many of the Canadian stakeholders and investors, while Jenny could have discussions with the families in the village in her native Spanish tongue. They've grown from having two farmers contributing beans to over twenty-five, and Jenny oversees production and coordinates the incoming product before shipping it out of Ecuador to Ontario.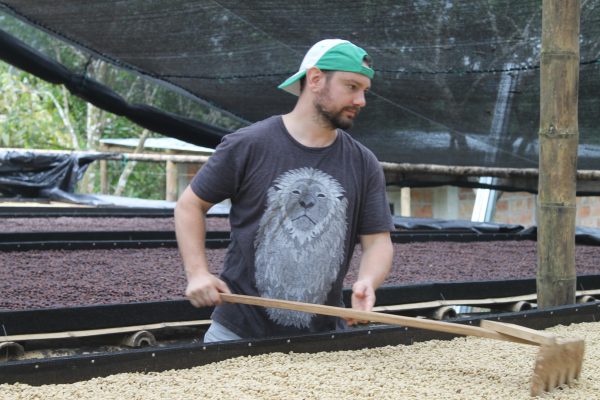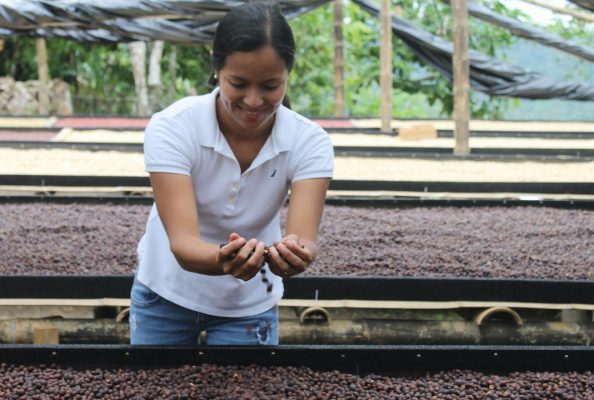 "She does 95% of the work, but I get half the credit," jokes Noel, who's spent a good portion of his life studying international development, sustainable energy, and environmental law. When he's not running a successful coffee company, he's developing large-scale renewable energy projects overseas with JCM Power.
He's a guy who knows the value of a little caffeine to stay alert and motivated. Good thing he'll never be in short supply. They've just added a dark roast this past year to build onto the medium blend. Now we've all got two blends to drink black.
They also have a special Honey Blend that is roasted by Velvet Sunrise in Toronto, and was put forward by owner Mark Hayward in the 2018 Toronto Coffee and Tea Expo. It won Best Cup, which in simple terms means it was selected as the best tasting coffee at the expo. No surprise to me – it's won the 'best cup' at my house everyday for over a year now.
The Toronto Expo award will stand as a monumental occasion in the history of Café Pionero. It was celebrated with a giant pat on the back and sigh of relief that their product is, in fact, a good one, something Noel knew was pivotal to their success. There are a lot of people betting on this company to provide an income for the next twenty years. "It contributes to the livelihood of a lot of people who don't have a lot of livelihood, so to speak," Noel explains. "If our coffee's this good, we're going to be able to do this for a long time."
Yes, the Best Cup was a good sign that they're clearly doing many things right, but the fact that Farmers' Coffee is the blend that's got me leaving the cream in the fridge and the sugar on the shelf is another good sign that this coffee is superb. It's a difficult thing to make an excellent product that also checks off many of the ethical and environmental concerns that often get ignored by bigger companies, but it's possible as Noel and Jenny have shown. They've worked hard to achieve it.
"Essentially we want to deliver freshly roasted coffee to your doorstep for the price you pay for coffee from large corporations, and pass more of that benefit onto local farmers," Noel says.
Now I'll drink (coffee) to that!
To buy your own bag of Farmers' Coffee by Café Pionero, and have it shipped right to your doorstep, it's as easy as emailing Noel and Jenny at cafepionero@gmail.com
---
Written by Jesse Wilkinson
Photos provided by Cafe Pionero