Don't quote me on this, but there must have been close to 1000 people at the Solidarity March for Black Lives Matter today in Owen Sound. That's a damn good turnout for a small city, one that was also the northernmost terminus for the Underground Railroad during the 1800s.
We started at the Farmers' Market at 4pm on one of the hottest days of 2020, but the heat didn't seem to deter many. Nor did the threat of rain. Nor did the Grey Bruce Health Unit's statement about the risk of gatherings right now.
Jill Lyman, the event organizer, made it clear on Facebook that everyone should read the Public Health statement and make their own choice – many chose to attend. More than many – possibly a thousand. Lyman also made it clear that the protest would be going ahead rain or shine. "I'm aware of the weather conditions…but the rain will not stop me and I hope it won't stop you," she stated. "But, if it does I do respect your decision because I wish for everyone to feel comfortable and as safe as possible. Make sure you dress for the weather and bring all essential needs."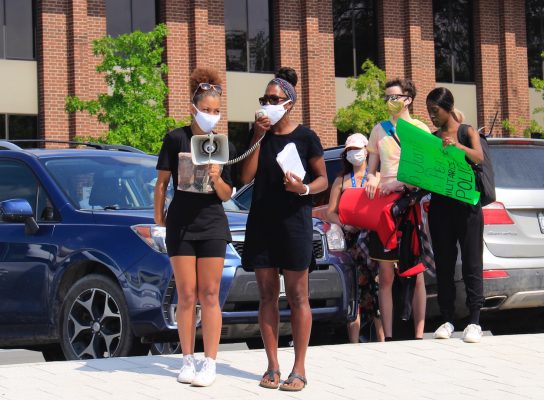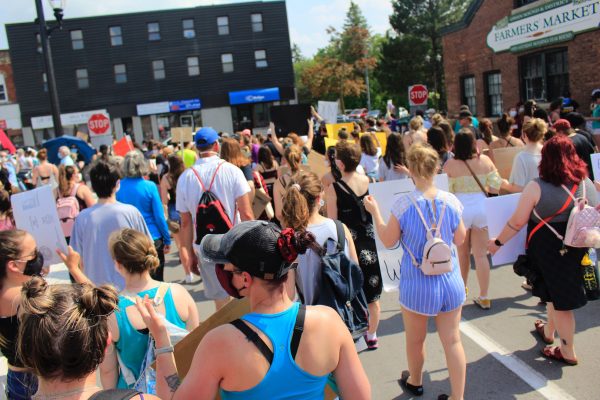 One of these essential needs was a mask, which was worn by most. It was hard to recognize people but it wasn't hard to recognize their intentions. Everyone was there for one reason: to support the Black Lives Matter movement, one that has spread across the world since the disgusting death of George Floyd in Minneapolis on May 25.
Advertisement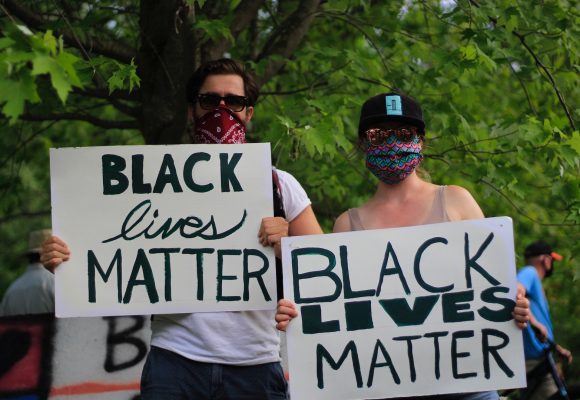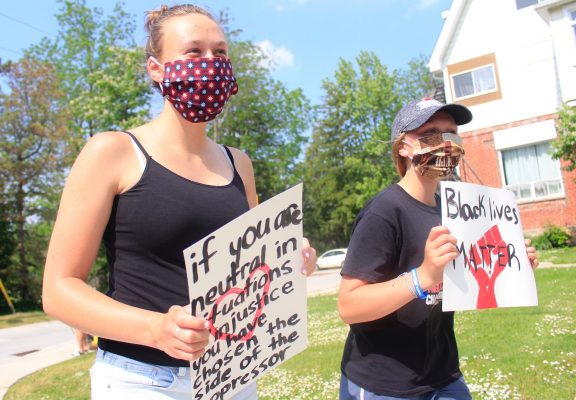 Another of the essential items was a sign. Man, did people ever bring their signs! From clever ones, to simple ones, to poignant ones, to controversial ones, there was no shortage of messages for Owen Sound to read. And lots to hear as chants echoed through the streets on the way down 2nd Ave E and into Harrison Park. The peaceful protest ended at the Black History Cairn in the park where a tent was set up for community members to take the mic. The Cairn is also the location of the annual Emancipation Festival, one that's been held every year since 1862 and is possibly the longest running in North America. It occurs on the first weekend of August every year.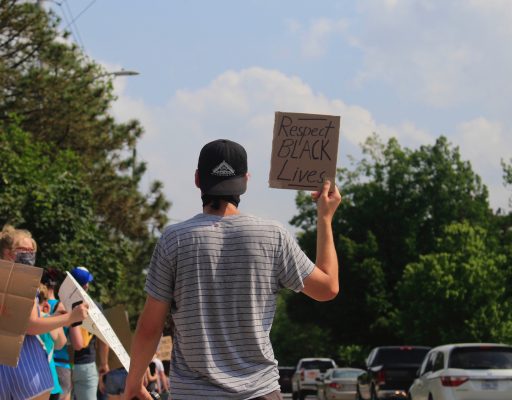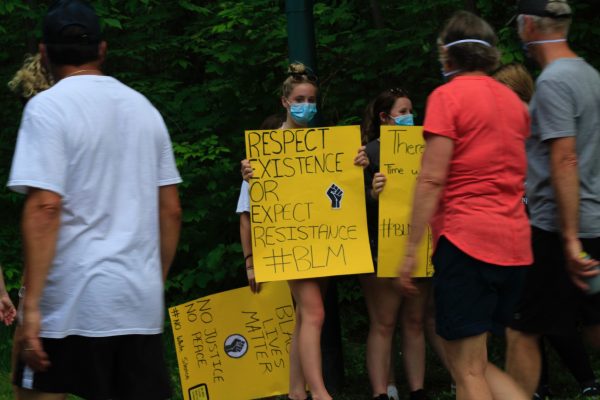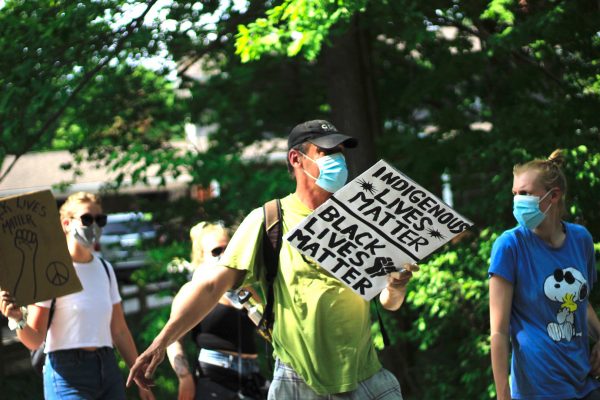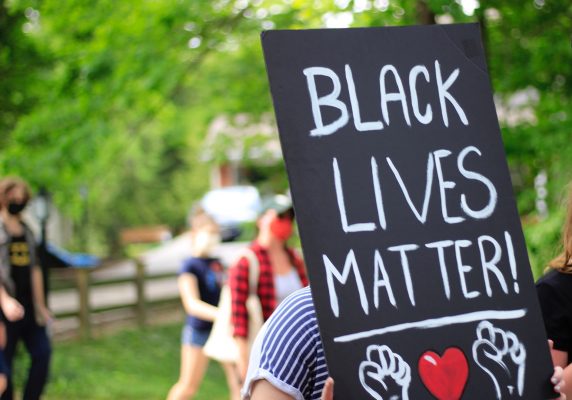 The community feeling was strong as we all listened in silence to Lyman introduce speakers like Pat Lorenzo, who gave an emotional account of her and her family's experiences in Owen Sound. She was greeted with eruptions of applause and encouraging comments throughout her speech until we all took a knee for 8 minutes and 46 seconds in memory of Floyd, who died as a result of a police officer's knee on his neck for the same amount of time.
The police at the march here in Owen Sound kept the protest moving safely along its route and helped protesters who needed attending to due to the heat. It's not for me to say it felt safe. Part of my privilege is feeling safe most of the time. I hope that EVERYONE felt safe at this afternoon's march. Hopefully one of the results of this worldwide rebellion is that black people feel safe as much as white people do.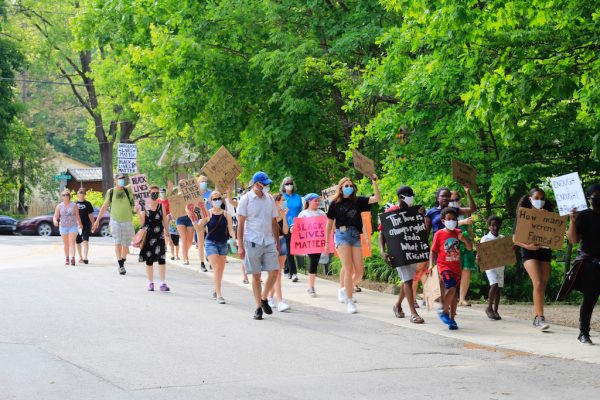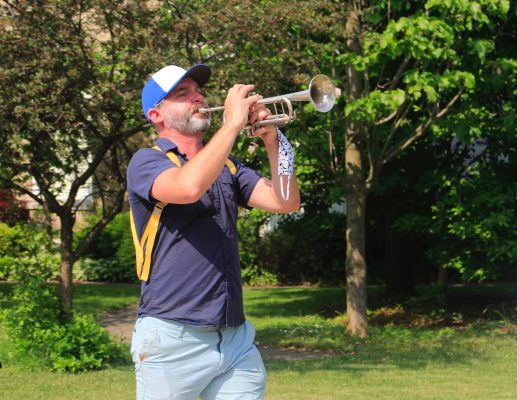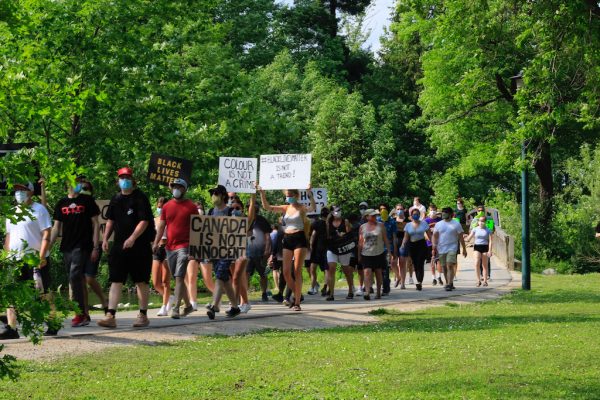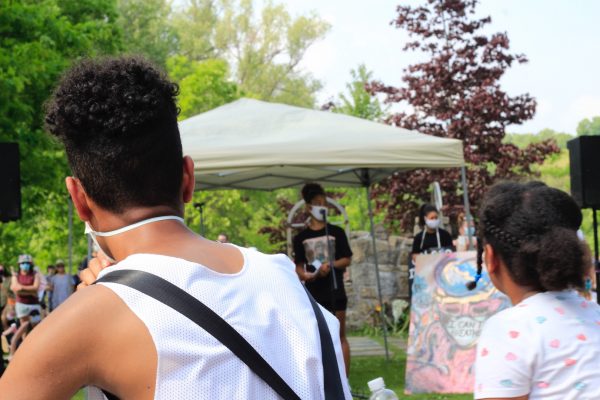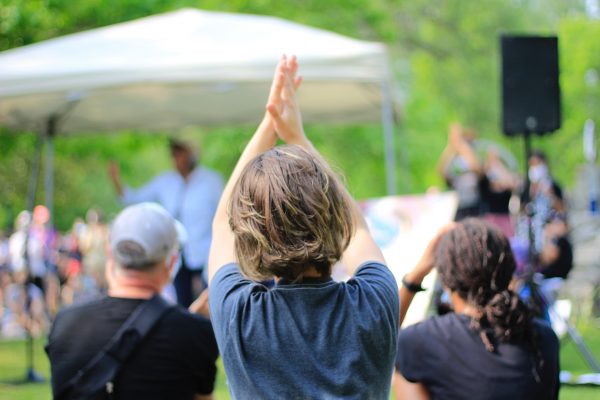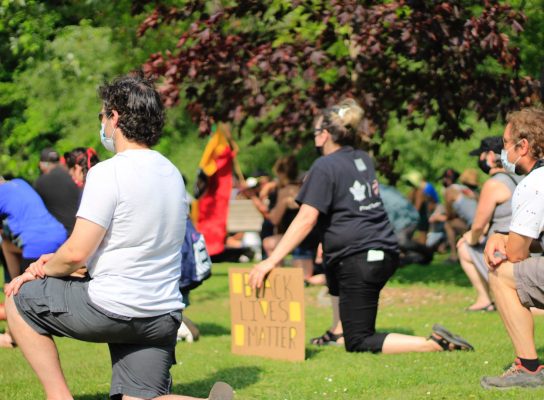 One of the demands of this movement is that people listen. There were close to 1000 people today who listened and learned. Jill Lyman should feel proud to have brought the community together in such a way. It's a start in order to move forward. Everyone involved in today's march made it clear to this city, the province, the country and the world: Black Lives Matter in Owen Sound.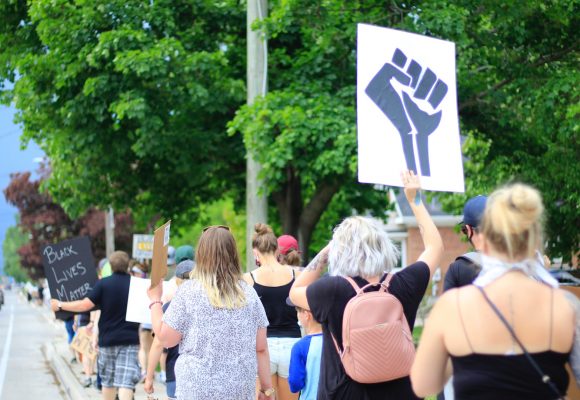 ---
Words and photos by Jesse Wilkinson