From the opening notes of Andrew McArthur's debut album Warez, you're drawn into a dreamy, psychedelic soundscape in the vein of My Morning Jacket, The Claypool Lennon Delirium, or even Portugal. The Man, before they became rebels just for kicks.
Ironically, album opener Devil conjures up the feeling of floating in the pool more so than it does being engulfed in flames. The phased-out guitars and catchy bassline make you want to close your eyes and drift away, a feeling that holds true for most of the 8-song debut from Falcon Janes' Andrew McArthur out of Orangeville. Grandiose bridges that almost sound like a string section really make this track interesting! Even for a genre based on great hooks, this album features an impressive amount of them.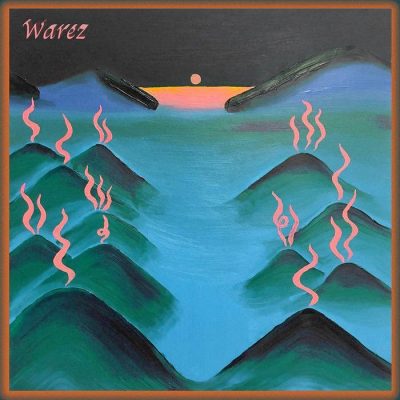 The hilarious and heartfelt Spooky Kitty is an honest tribute to our feline friends. "A little fuzzy feline, furriest friend of mine, spooky little kitty you're small in size, but you're looking right in my eyes", McArthur sings during the tune's chorus, not claiming any responsibility for the scratches or bites you may receive clutching your kitty to your chest and dancing. Toe-tapping piano and splashy cymbals will surely make this tune one of your favorites on the album. Pass You By is the best song title for a track with a feel like this one, "jogging in place, alone in space"…the perfect song for a lazy Sunday. The song also features a pretty animated guitar solo, but it really adds to the feel of the song, instead of giving the impression of somebody showing off.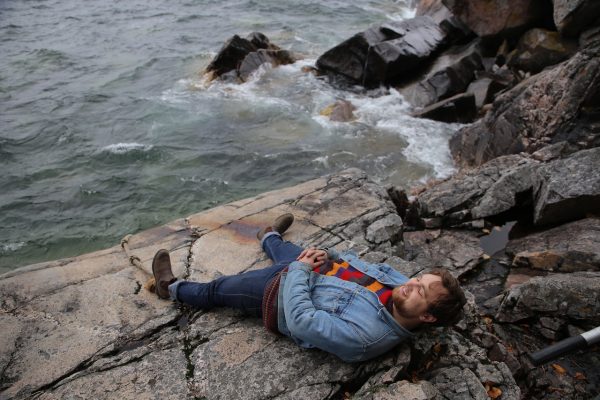 Stupid is a bit of an outlier, featuring a glitchy beat throughout. It's not distracting by any means, but certainly adds a different flavour to the album. But things get back on track on 4 Walls, a really great organ sound is prevalent on this tune, with the guitars playing a relaxed melody in the background before for finally taking centre stage for a grooving solo that dominates the last minute of the track. One of the more driving songs on the album, Moon starts with a swirling mix of bass and keys, further propelled by some horns courtesy of collaborator Wally Jericho, who also mixed the album. Album closer Right Direction introduces some weird, fluttery reverb to the mix, and brings in another catchy chorus and bridge.
Advertisement
Andrew McArthur's debut is available to stream on Spotify and Bandcamp (where it is also available to purchase). Also, be sure to check out the videos for 4 Walls, Stupid, and Pass You By on Youtube.
Written by Russ Walsh of Sour Cat Records
Photos provided by artist