Folk-ish at Heartwood
November 12 @ 3:30 pm

-

6:30 pm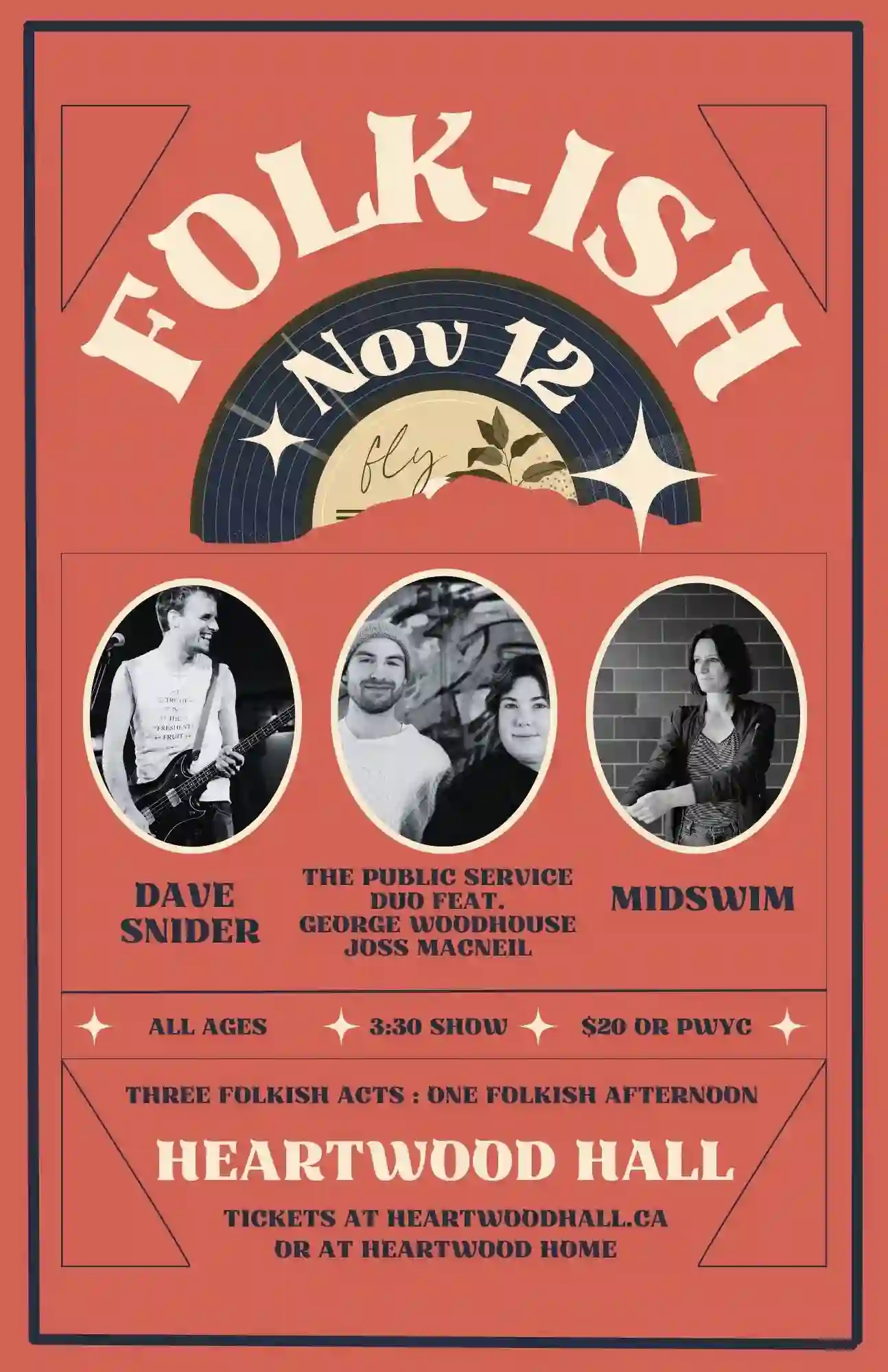 3 Folkish Acts ~ 1 Folkish Afternoon
Come gather at Heartwood Hall for a one-of-a-kind musical experience. Dave Snider will sing his heart out, Midswim will perform their brand new album and The Public Service Duo will serve up a salty set, straight out of Nova Scotia.
This is a reunion if you want it to be. Call an old friend or come with yer usual date, even if it's yerself!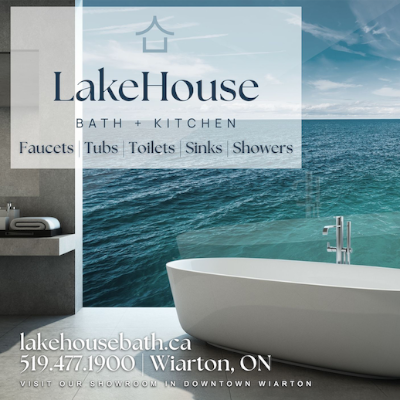 —
The Public Service make folkish rockish music in Dartmouth, Nova Scotia. In 2023, they performed on the main stages of The IIHF World Juniors and the Stan Rogers Folk Festival. Their debut album, Songs For The Living (2022) is a collection of love letters disguised as folk songs for the people and places left behind. Infectious stage presence and inviting choruses make it hard not to join in song. The Public Service are ON TOUR in November as duo featuring frontman George Woodhouse and frontwoman Joss MacNeil.
Dave Snider is an Owen Sound-born, Guelph-based musician. His acoustic "living room bangers" mine lyrical themes of self love, grief, redemption and despair. As well as performing solo, Dave performs in the Guelph band Magpie, and with his late friend and brother Richard Laviolette.
Midswim is the folk-rock project of Claire Whitehead, a musician based in Guelph ON, who has been performing in various Ontario bands for the past 15 years. Whitehead writes lyrical and melody-driven songs that have been described by listeners as "elemental" and "alive". The three-piece band offers unique harmonies and dynamic shifts, across an upbeat and moody performance.