When you open a business, everyone and their grandmother can't wait to tell you 'oh I heard most small businesses don't make it past the first 5 years' or something to that effect, but after acquiring The Milk Maid in Owen Sound from Jennifer Smith in 2018, Cody Hawes couldn't have predicted she'd spend the 5 year anniversary "juggling Netflix and anxiety" in quarantine. "It was an ominous feeling to have that hanging over me," she says in our recent interview. "I guess we'll have to hold the balloons for next year."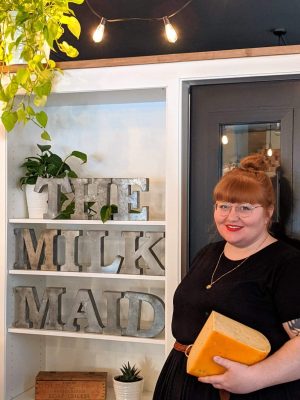 The inviting space, knowledgable staff, and of course the fantastic selection of food has helped Hawes turn The Milk Maid into one of Owen Sound's favourite spots, but like many business owners, she was forced to adapt when Covid-19 hit. "I had a big sale and tried to move as much product as possible, luckily it was very busy leading up to us being closed."
After closing for about 2 weeks, she started an online store as a temporary solution and the response was better than she could have imagined. "It's really opened up a whole new demographic," she says. "With the convenience of the online store and curbside pickup we've really seen the under 40 crowd come out and before I knew it we were busy again. Luckily I had a lot of help from my partner Anne-Marie. It's definitely something we're going to keep doing moving forward."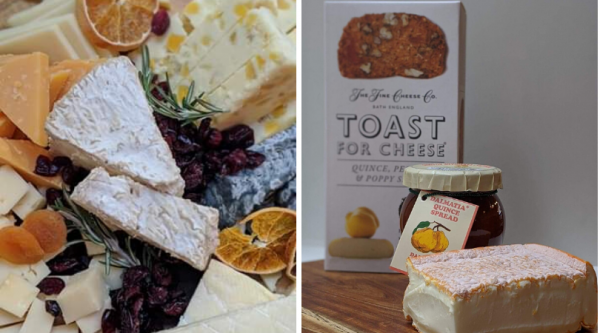 On the topic of moving forward, we discuss the big changes coming when the store reopens in June. "We're going back to our roots of being a gourmet retail cheese shop," Hawes further elaborates. "I just started saying yes to too many things and drifted further away from what I thought the store was supposed to be." That means there's no more table service or coffee, basically, nothing consumed in store but Hawes clarifies the silver lining.
"I would have felt bad if I was leaving customers hanging, but the downtown core is really strong. There are tons of places to get coffee – we actually just sold our espresso machine to Birgit across the street (more on Birgit's in the next instalment) and now there are 2 or 3 great bakeries in Owen Sound and I feel good being able to redirect people to all of these great businesses."
For now, Hawes and her staff are expanding their gourmet pantry items and catering menu, so be sure to visit when they reopen in June during their new hours: Mon-Fri 10-6 and Sat 9-5; closed on Sundays.
---
Words by Russ Walsh, owner of Sour Cat Records
Photos provided by Cody Hawes, owner of Milk Maid