Trivia By Ross Live at Heartwood Hall
November 28, 2020 @ 7:30 pm

-

10:30 pm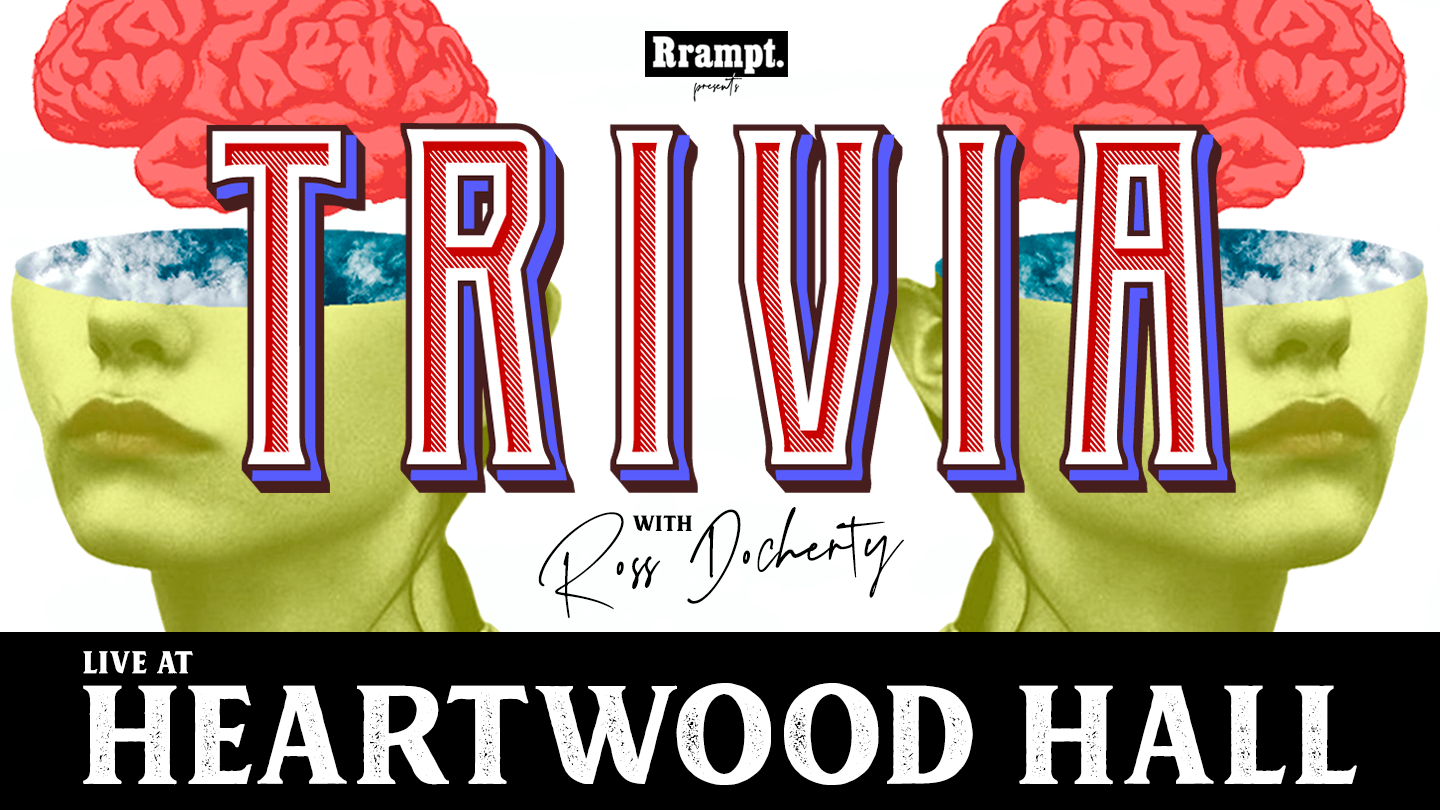 Your favourite trivia host, Ross Docherty, is back at Heartwood on November 28, and is going to have you wondering "Who did play Hermione Granger in the Harry Potter movies?" and "How many lego pieces would it take to wrap around the globe?"
And of course there will be music questions like "Who sold the most albums in North America in 1993?" because, after all, we're hosting at the music mecca of the O dot.
So buy a ticket for yourself or for a team. Tickets are $20 and can be purchased at the ticket link above or at Heartwood Home.
Doors open at 7:30pm and trivia starts at 8:30pm. We'll have tables distanced appropriately and remember to bring your mask. You will need it to get in but don't need to wear it while you're sitting at your table.
All you have to do is download the Speedquizzing App before the night. Trivia By Ross will do the rest!
We'll offer some prizes to the winning team from our new Online Store at rrampt.com!!