Rise Up at The Roxy Theatre
June 11 @ 1:00 pm

-

9:00 pm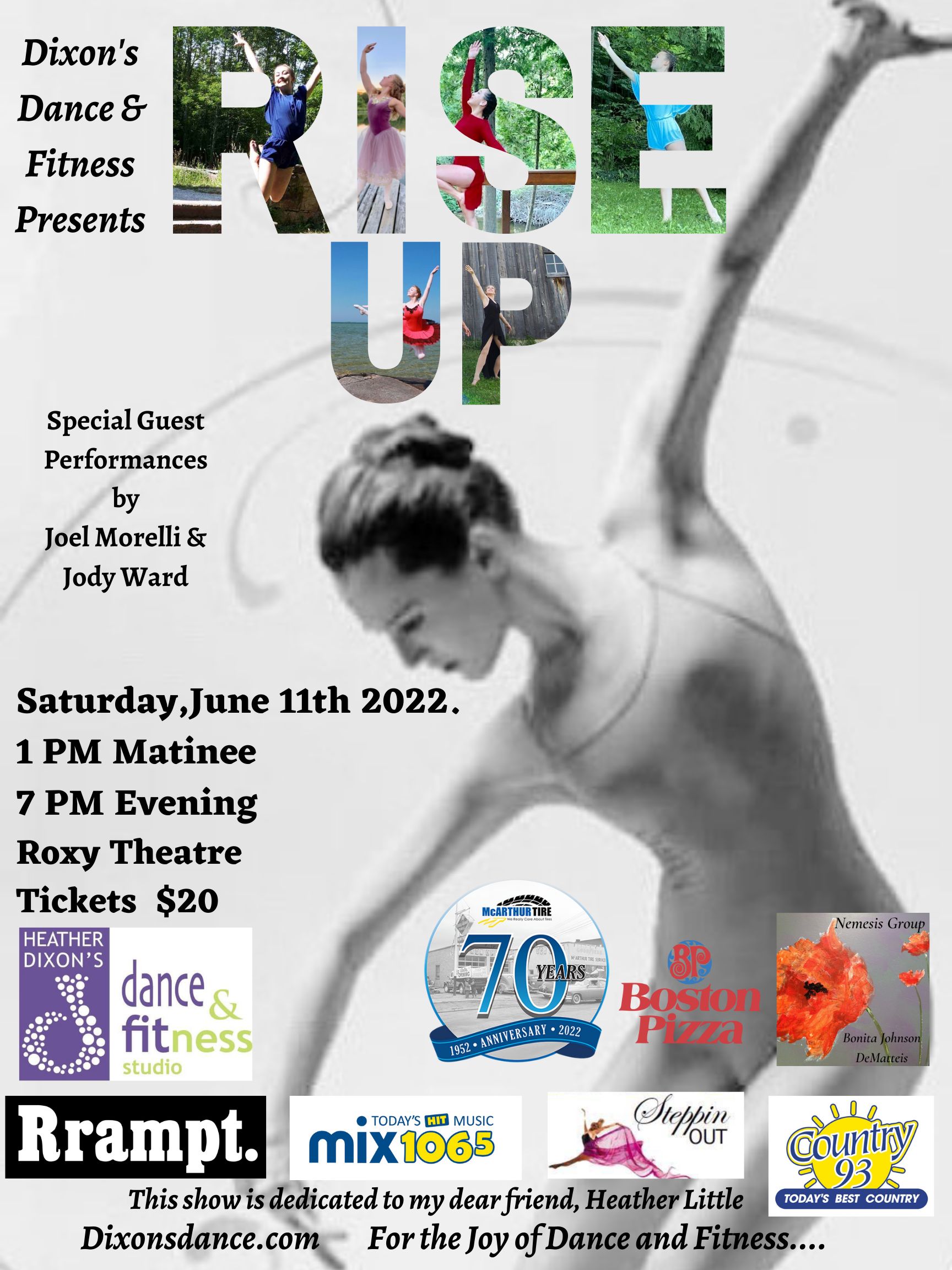 Heather Dixon's Dance and Fitness Studio Presents: Season 14 "RISE UP"
This show is dedicated to my dear friend Heather Little. She was diagnosed with cancer in 2020. She is still with us today showing such amazing strength and will. A portion of the show proceeds will be given to Heather to make a donation in her name towards a cause of her choosing. This show has been 2 years in the making due to the Covid-19 Pandemic.
We went from the theme "Believe" in 2019 and 2020 to "Rise Up", where we are today!! We are so fortunate to finally put to the Roxy stage, the works of our dancers that have continued to push through and dance via Zoom classes and during moments of being back in the studio. We have some amazing new dancers that have joined us in our Season 14 that will also have the to opportunity to perform and shine.
The students of the school will be performing to inspirational music from ages 3+ years to our senior students. We will also be acknowledging and celebrating our graduates this year from the Senior Competitive Signature Team.
There will be performances by the 1st Steps (3-5 years), Classical Ballet, Hip-Hop, Modern, Lyrical and Contemporary dance forms and of course the Junior and Senior Signature Competitive Performing group will also share special performances. Joel Morelli and Jody Ward will be joining us on stage as our guest performers! This is an event that you will want to share with you friends, Family and Community!!