Owen Sound Celebrates
December 5, 2020 @ 6:00 pm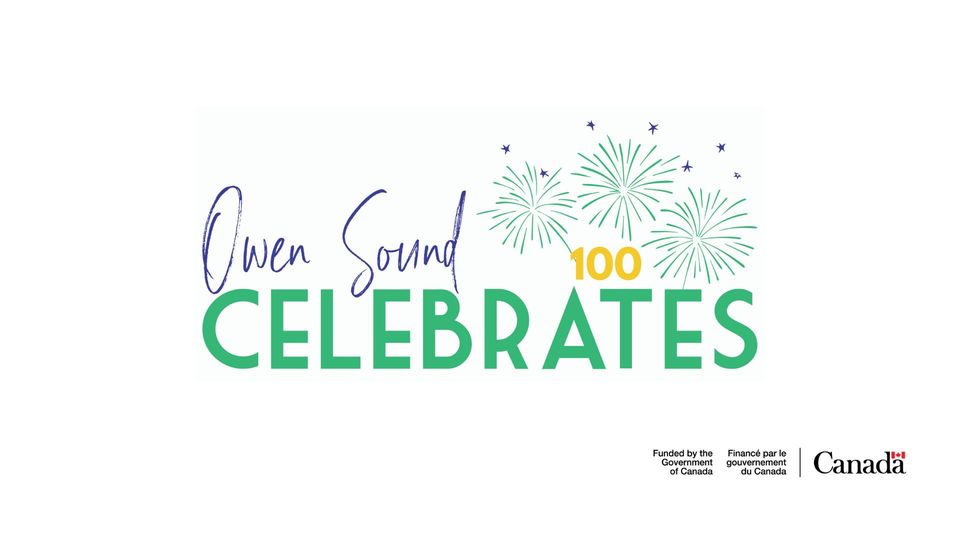 Rogers Special
Tune into Rogers TV on December 5th at 6:00 PM for a special program highlighting Owen Sound's history through interviews, stories and performances! The special will be capped off with a live stream of the fantastic fireworks show you can enjoy from the comfort of your own home.
Fireworks
At 7:00 PM immediately following the 100th Anniversary Special, Rogers will be airing the fireworks show from Victoria Park live to enjoy from the comfort of your living room!
Due to gathering restrictions, and the large fireworks safety fall-out zone, people wishing to watch the fireworks in person will not be permitted at Victoria Park or the Julie McArthur Regional Recreation Centre. Instead, the City has outlined alternative locations where the fireworks should be visible.
"Celebrating a Century"
Celebrating a Century is an eight part, self-guided tour of Owen Sound's history, using the latest technology in augmented reality. Posters can be found set up along 1st Avenue East from the Farmers' Market, to 9th Street East.
Simply open your smartphone camera (3 years old or newer for best results), point it at the poster to scan and click the link that appears. Each poster will bring up a different video that outlines pieces of Owen Sound's history!