Lebowski Fest at Highfive
May 7 @ 7:00 pm

-

11:00 pm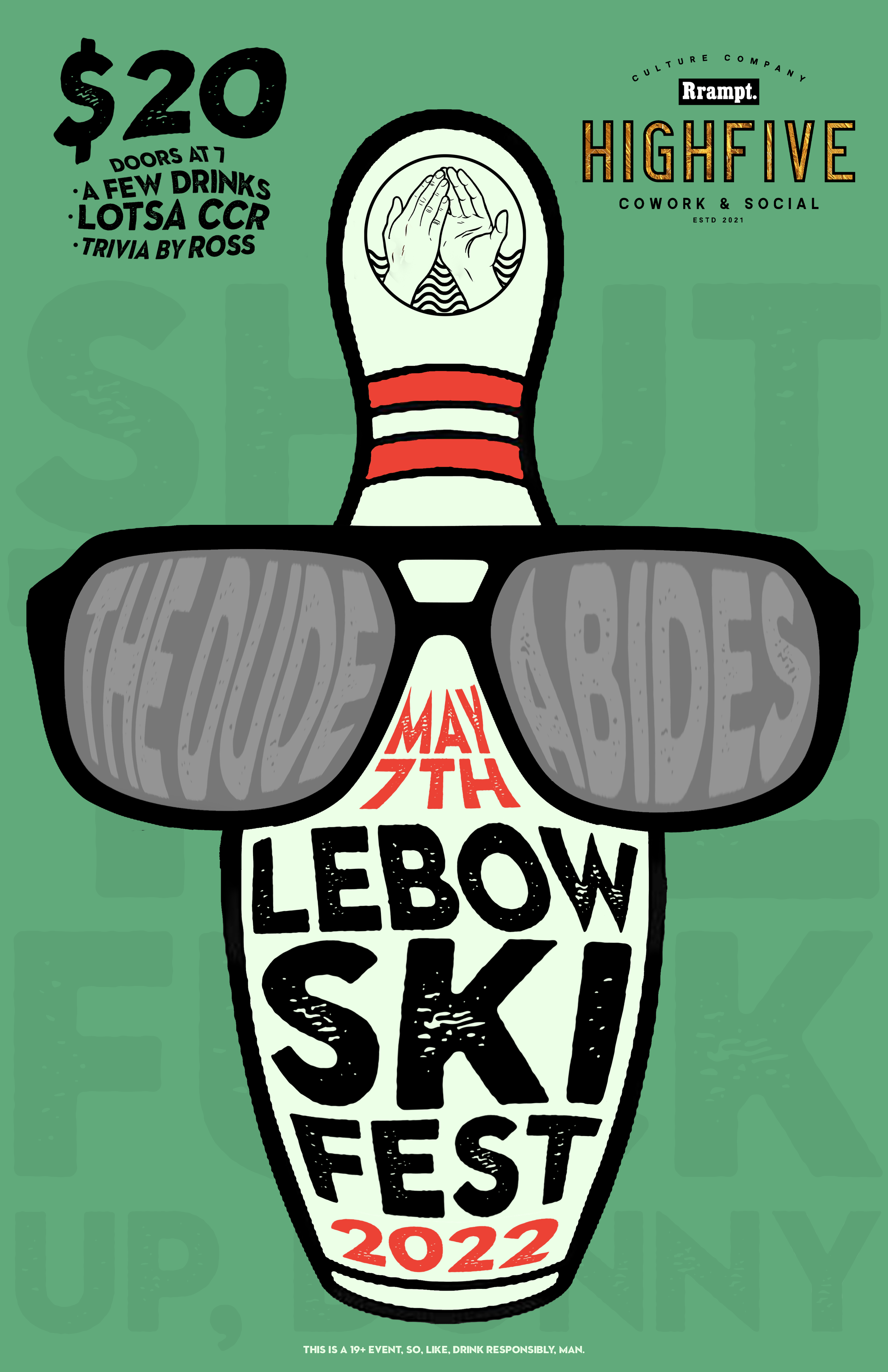 Rrampt's very first event was a Lebowskifest way back in 2017 and after a few years away from celebrating the Dude, Walter, Donny, Maude, Bunny and the Nihilsts, we're back with another of Rrampt's signature events.
Trivia By Ross will be in the house to do some Lebowski Trivia, the bar will be stocked with vodka, kahlua and milk (and Black Bellows beer of course), and we'll be playing some CCR and… well anything but the fuckin' Eagles man!
So, wear something Lebowski-themed and get ready to pull out your best "Shut the fuck up Donny!"
Bowling is not included in the ticket but you can be sure as shit a few of us will be rolling some rocks from 5 – 7 before the doors open at Highfive. Anyone is welcome to join us bowling. Just don't go over the line!
This event is sponsored by the good fellows at Black Bellows Brewery because they're rad and love Lebowski as much as we do.
Doors open at 7 and Trivia starts at 8. Tickets are $20. We'll play tunes and chill after that. Highfve is located at 235 9th St E in OS.
Costumes expected