Blue Mountains FUTURE STORY: Feat. Coco Love Alcorn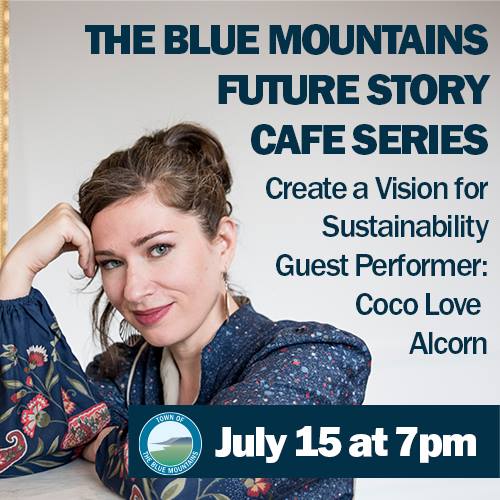 Join us for interactive workshops to envision our sustainable future, featuring musical performances, by:
Burton Glasspool Overdrive – July 13th at 7:00 p.m.
Drew McIvor – July 14th at 7:00 p.m.
Coco Love Alcorn – July 15th at 7:00 p.m.
Register today to receive a calendar invitation and reserve your spot, or make sure to visit the webpage each day of the event to tune in! Click here to reserve your spot today.
In Phase 2 of the Future Story project, we are building a vision of our future that will give us something to reach for when Town Staff undertake the development of an action plan in Phase 3 of the TBM Future Story project.
A Current State Report summarizing the findings from the first phase of the Future Story project is available here and in the Documents section of this website. This report, based on research and community perspectives about the 'current state' of The Blue Mountains, provides a starting point to build on as we envision our sustainable future in Phase 2.
Project Overview:
The Town of The Blue Mountains is creating a Community Sustainability Plan to ensure the Town and its residents, workers and visitors thrive for generations to come. We're calling this the TBM Future Story. The plan development process will include discussions around how we can help to ensure a prosperous, livable, and healthy future for all. We want to hear your ideas on ways we can make the most of what we love about The Blue Mountains and our community while supporting changes that make life here even better.